World Mental Health Day: 10th October
Mrs Renata Good, our School Counsellor, writes below about mental health, an issue which affects so many people, and the importance of awareness raising and understanding the issues involved. Remember – one way to promote positive mental health is though being kind to others! https://www.mentalhealth.org.uk/publications/doing-good-does-you-good
'World Mental Health Day is on 10th October each year. The World Federation for Mental Health was founded in 1948, creating World Mental Health Day in 1992. 2017 therefore marks the 25th anniversary of this awareness raising day.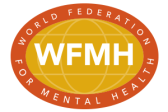 This year's theme, 'Mental Health in the Workplace,' addresses well-being in work settings. One in five people in the workplace experience a mental health condition and, whilst many employers are developing policies to support a healthy workforce, the shared vision across mental health has notable barriers including prejudice and discrimination which are less evident in conditions of physical health. It remains a taboo issue in sections of society which needs addressing as the demands of modern day living gathers pace.
One in four adults and one in ten children are likely to have a mental health problem in any given year. This can have an intense impact on the lives of millions of people in the UK, and can affect their relationships, work, schooling, or just getting through the day.
An ill-informed and negative attitude among some people around mental health can make it challenging for some to seek help. It is estimated that only about a quarter of people with a mental health problem in the UK receive ongoing treatment, leaving the majority struggling with mental health issues on their own, seeking out information, or dependent on the support of family, friends or colleagues.
Talking about 'Positive Mental Health' may go some way to addressing the barriers and stigma. Whilst organisations can do a lot to promote an environment of openness and support, as individuals there are things we can do for ourselves. Finding time to have fun, having the support of a trusting social network, yoga, mindfulness, a walk, being in the company of someone who appreciates you, offering a helping hand, giving an unconditional hug to someone you love, and gratitude are a few simple ways that won't cost a fortune but could go some way in giving you a stake in your well-being.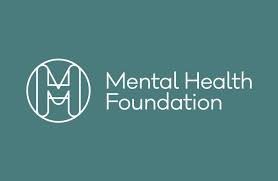 For more information please visit www.wfmh.global and www.mentalhealth.org.uk '
Categories:
Whole School