The latter half of the Summer Term 2023 was full of memorable activities leading up to the end of term and the summer holidays. From some of our most hallowed traditional events, such as the celebratory Mass for the First Holy Communicants and Confirmands, to our Year 6 entertaining us with a version of 'The Wizard of Oz', the term resonated with experiences for us all to enjoy. Among the myriad of enjoyable, entertaining and educational occasions, here are just a few which make St Augustine's Priory such a vibrant community.
Community and Faith Life: A Celebratory Mass.
We were delighted to celebrate with our pupils who had recently made their First Holy Communion or Confirmation at a joyful Mass on 21st June. This Mass is an annual tradition and we all look forward to it. Fr Thomas celebrated Mass and, along with the Preps, families and staff were there to participate in a Mass in which each of the Communicants and Confirmands contributed, making it a wonderful occasion.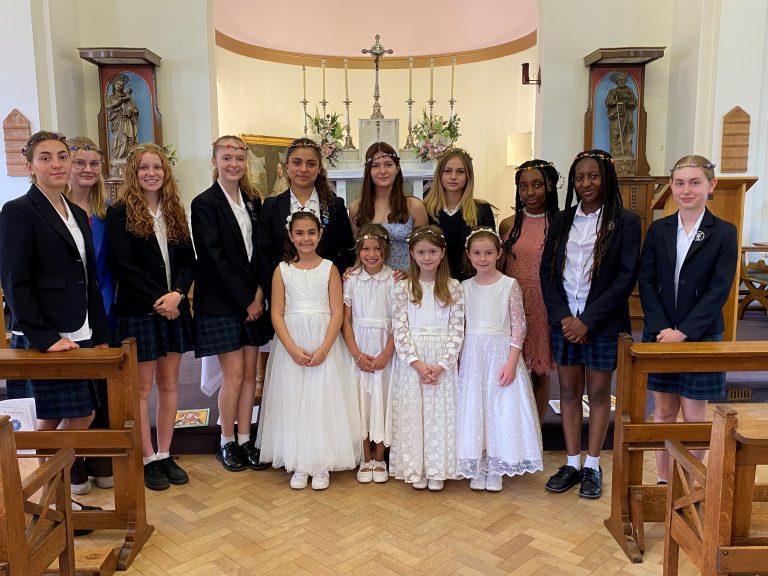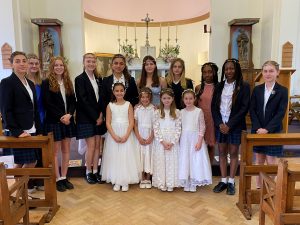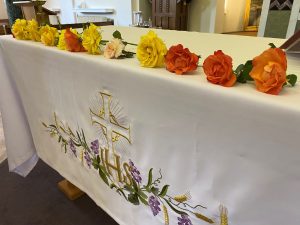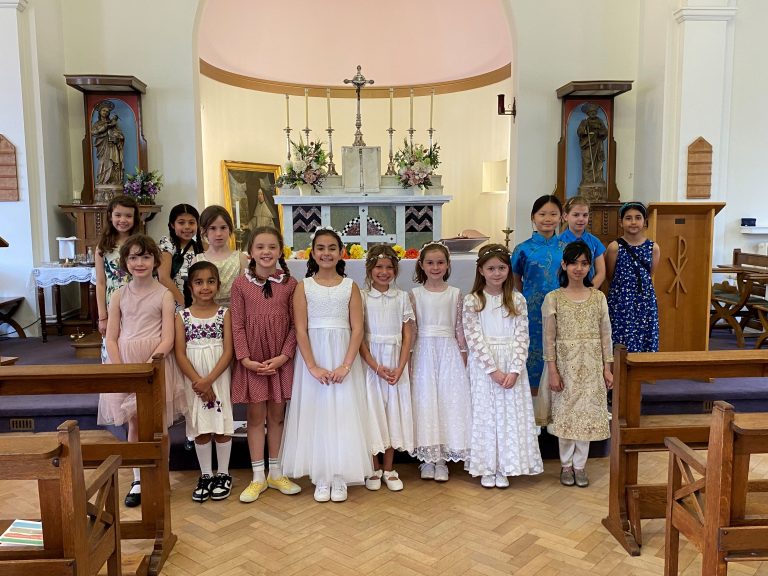 Year 3 were especially keen to support their classmates who had received their First Holy Communion in their parishes. Afterwards, refreshments were enjoyed in the Prep Meadow – such a lovely way to spend a summer morning.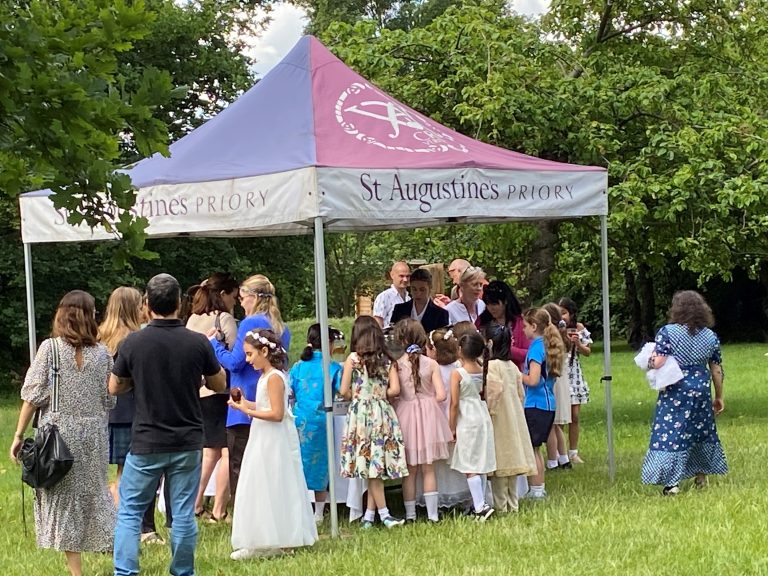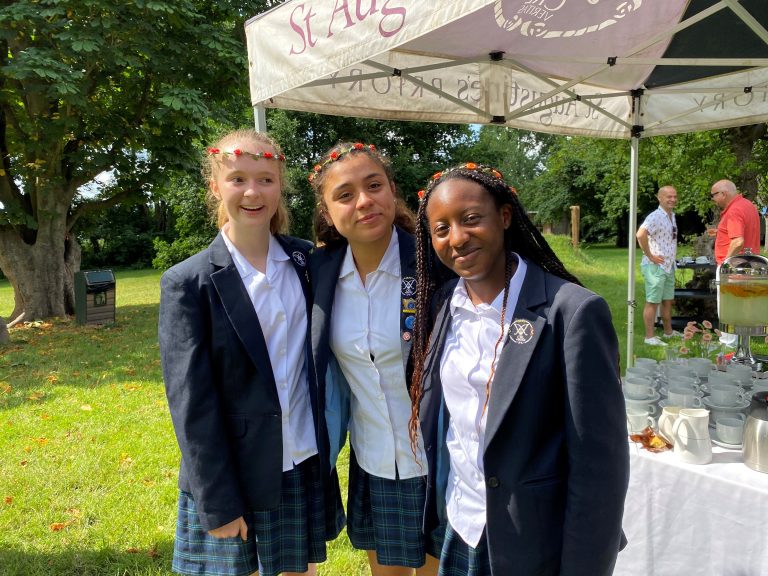 A Level and GCSE Art and Photography.
Our Year 13 students produced an astonishing array of work for their Art and Photography A Levels. These talented artists demonstrated their versatility, working in oils, textiles and mixed media, resulting in some beautiful artwork. The variety of art pays tribute to their hard work and dedication over the past two years of their course. From elaborate costumes to portraiture and imaginative landscapes, our A Level students shine.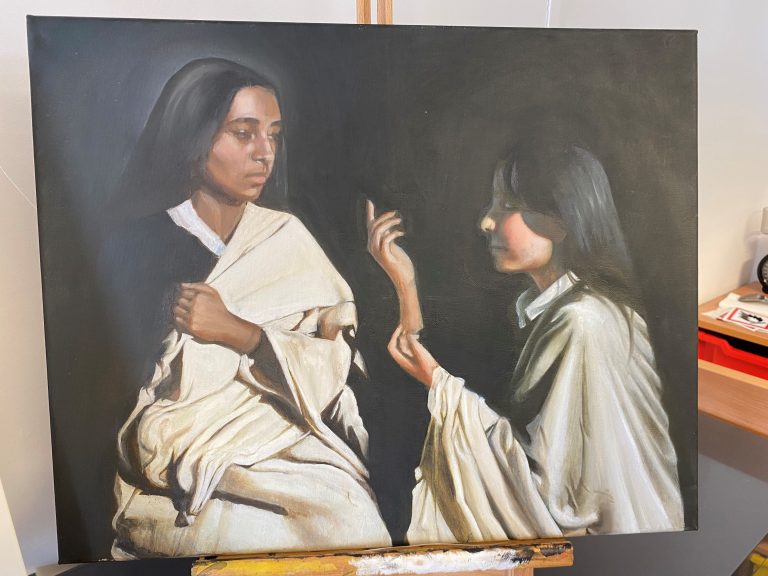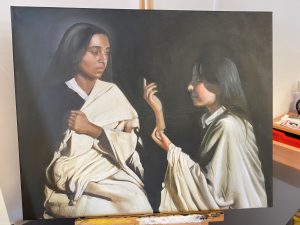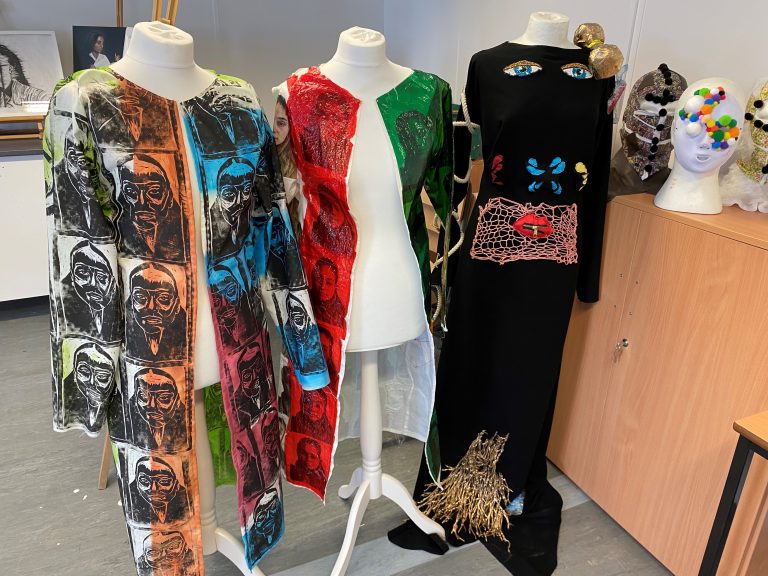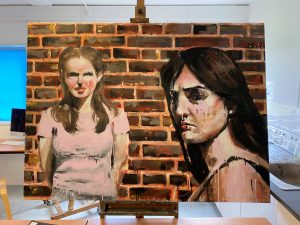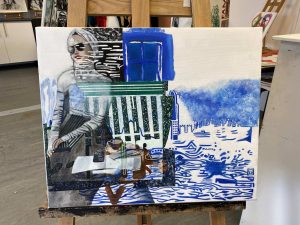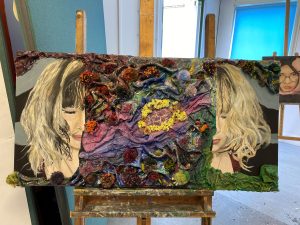 The same can be said of the work of our GCSE students. Vibrant and exciting work was on show, displaying the dynamic imaginations and hard work of our Year 11 pupils.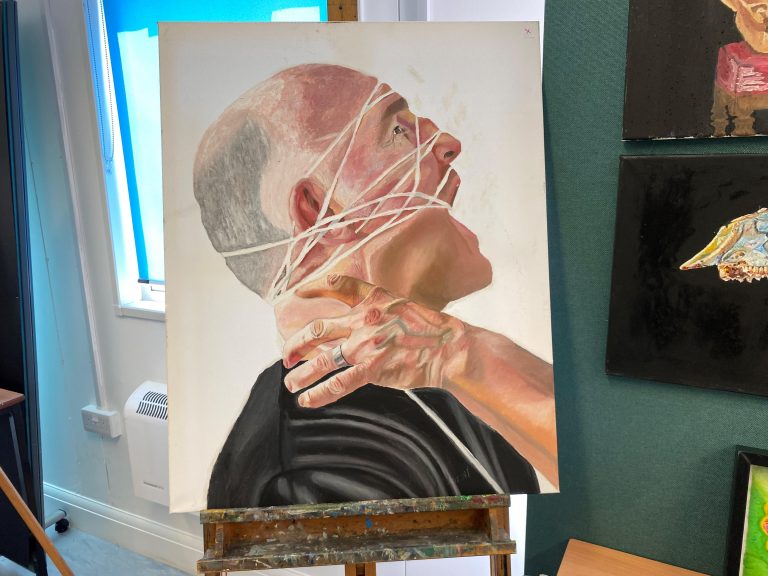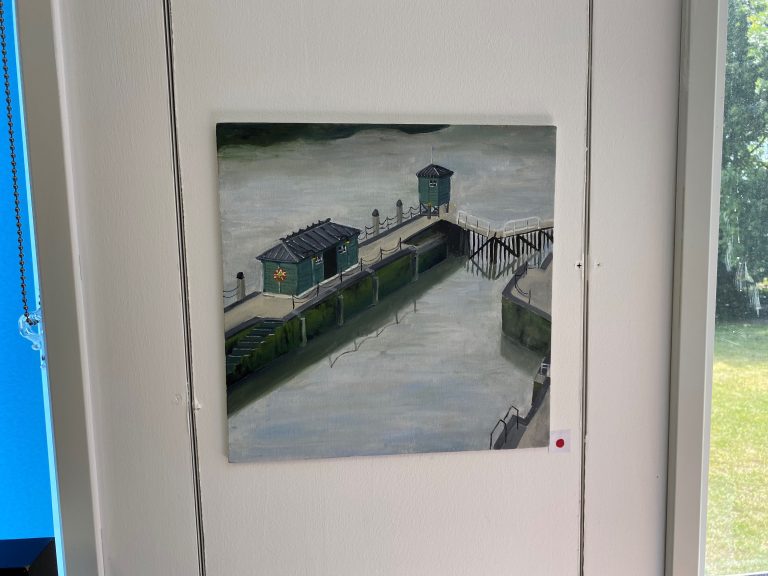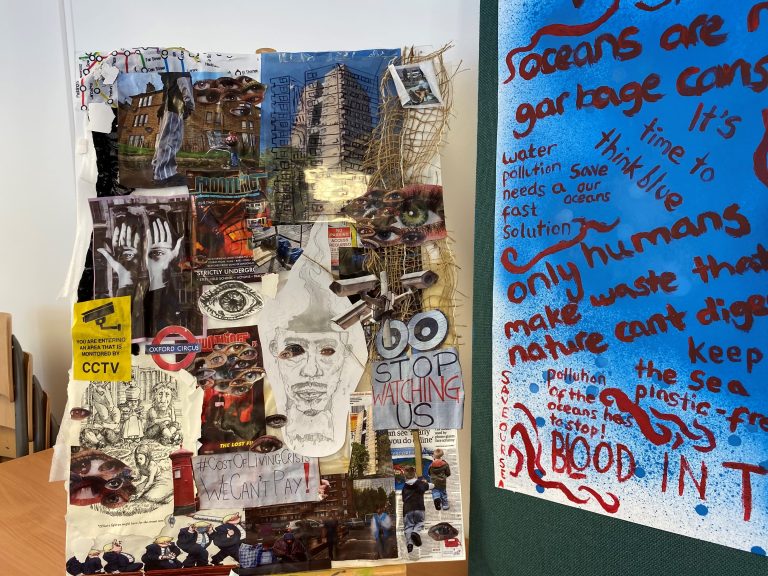 Year 5 at Osmington Bay.
The weather and setting were perfect for Year 5's adventurous break at PGL Osmington Bay from 14th – 16th June. From beginning this three-day residential visit with a beach walk, the pupils climbed, built buggies and tried their hand at archery, all of this on day one! On the second day, Year 5 sailed, swung on the giant swing, abseiled and took part in more archery and climbing.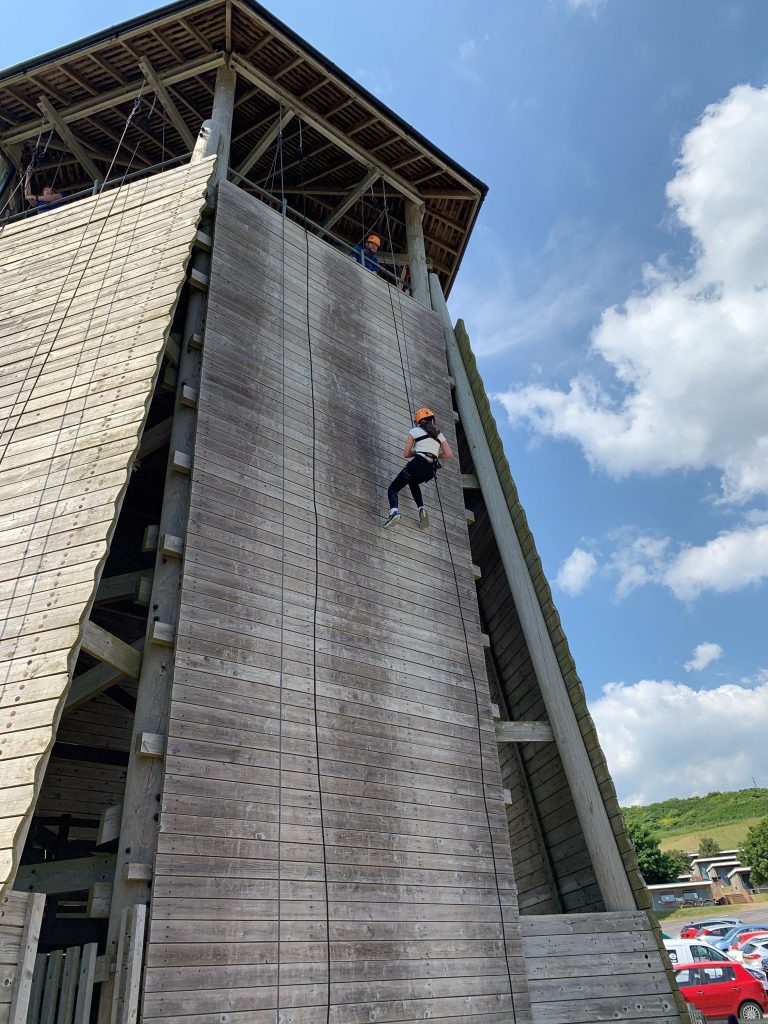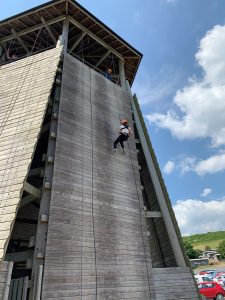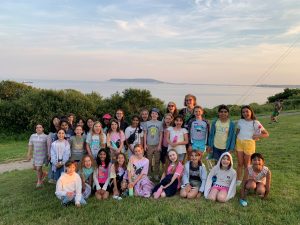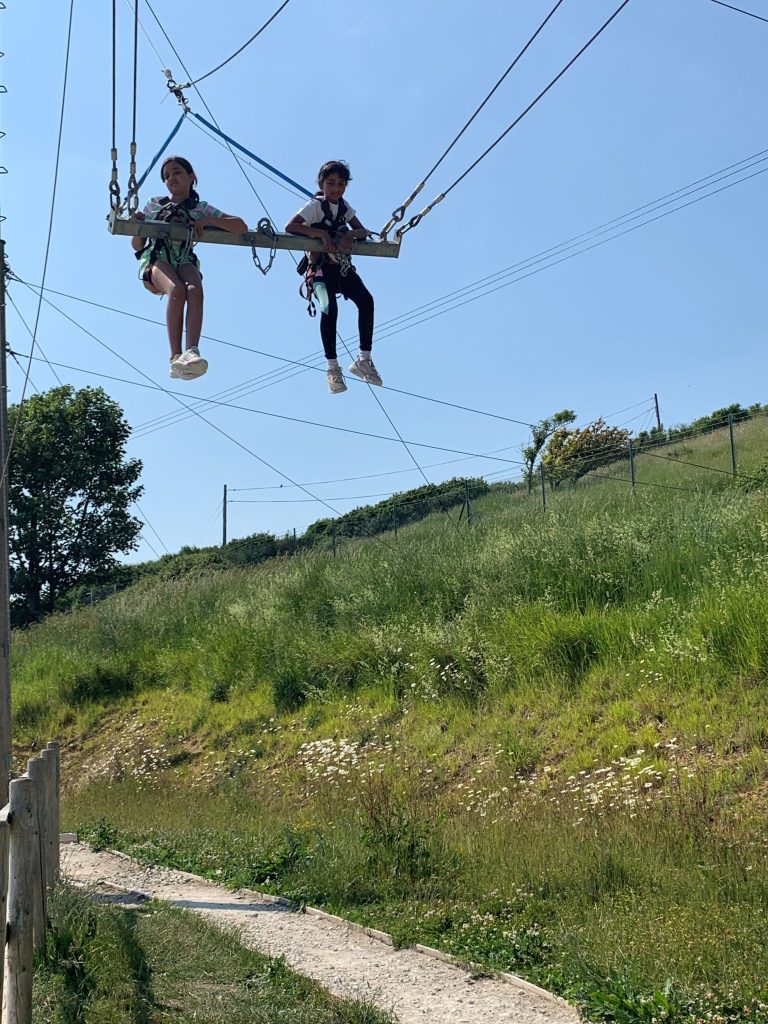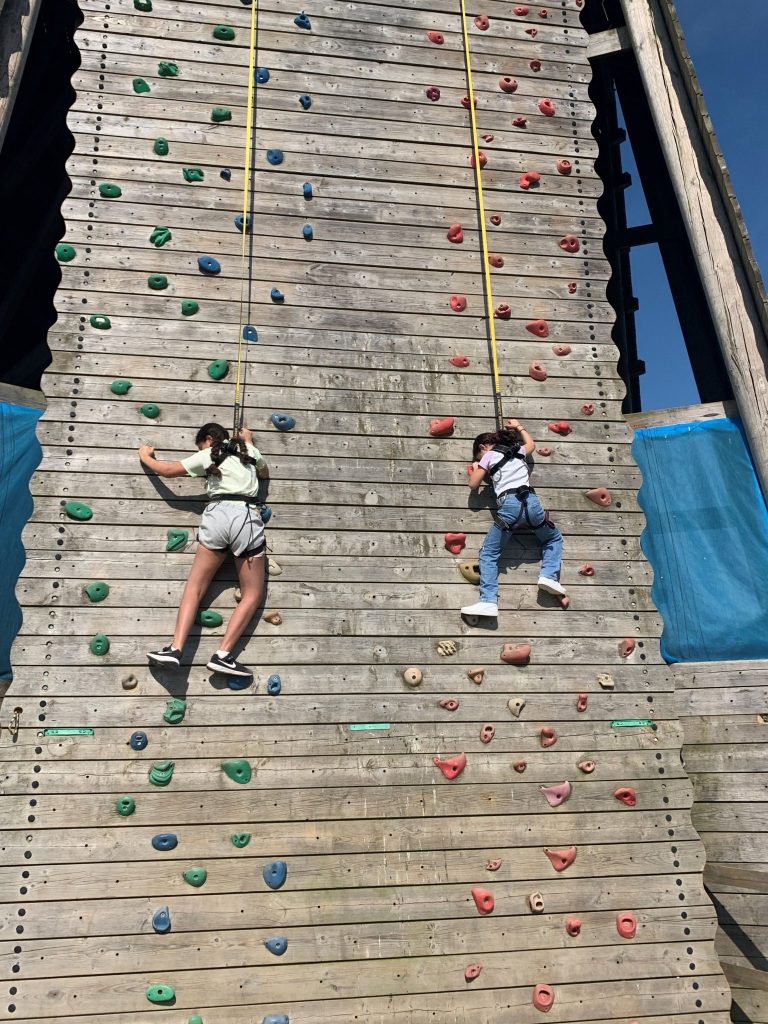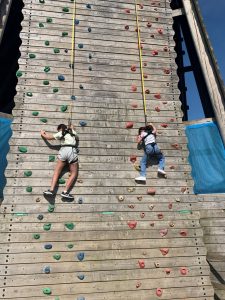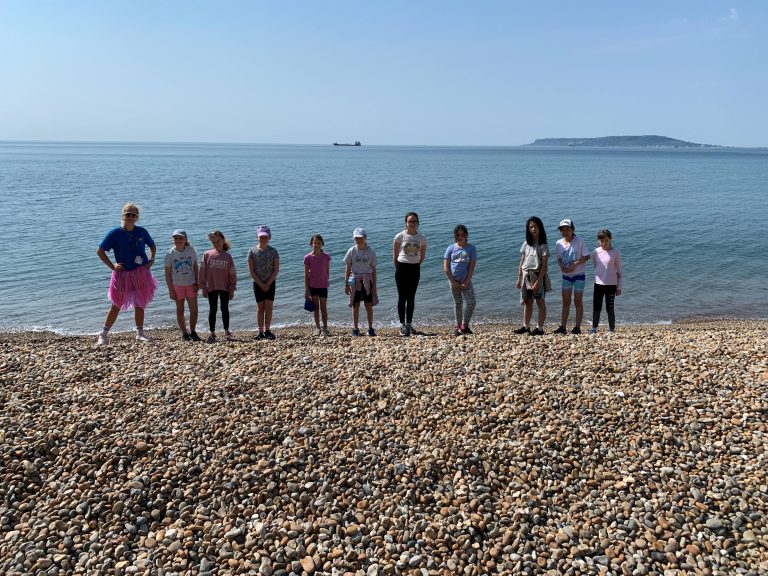 On day three, it was time to hone skills on all these activities before returning home in the evening. An adventurous three days, where new skills were learnt, friendships deepened and everyone enjoyed themselves!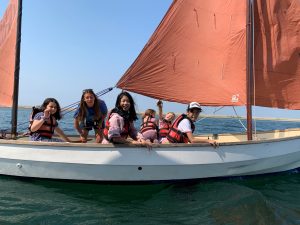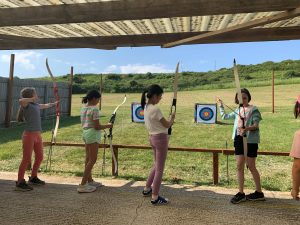 Summer Fair.
The St Augustine's Priory Parents' Committee organised a brilliant Summer Fair on Saturday 1st July, which was enjoyed by everyone. A bouncy castle, delicious food stalls, face painting, ice cream, bubble making, hooking ducks, a second hand uniform stall and the opportunity to buy farm and allotment produce were just some of the things on offer. There was even a DJ and music throughout the afternoon.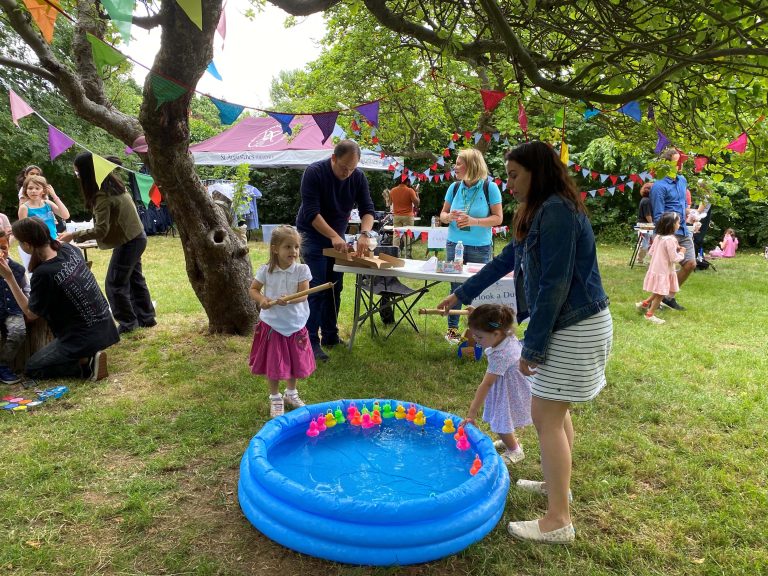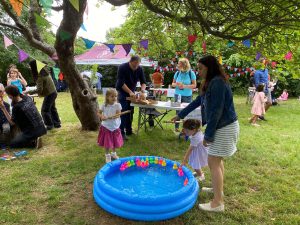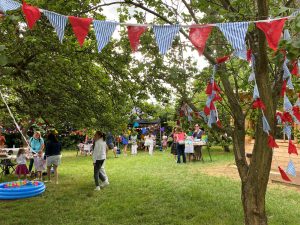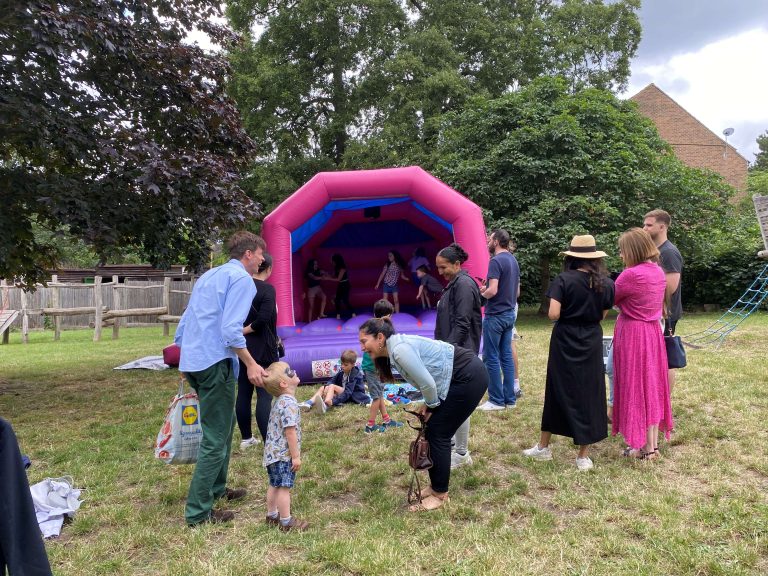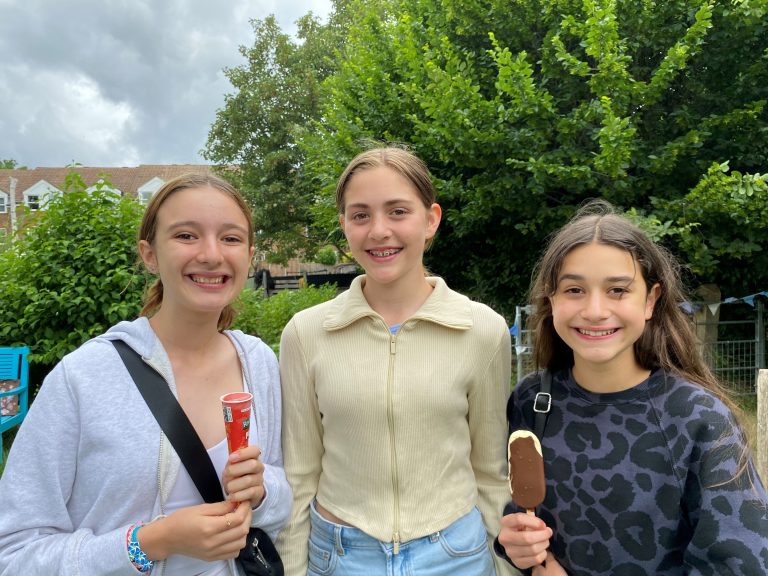 Our Prep Meadow was filled with people of all ages having fun. Thank you and congratulations to everyone who made this day such a success.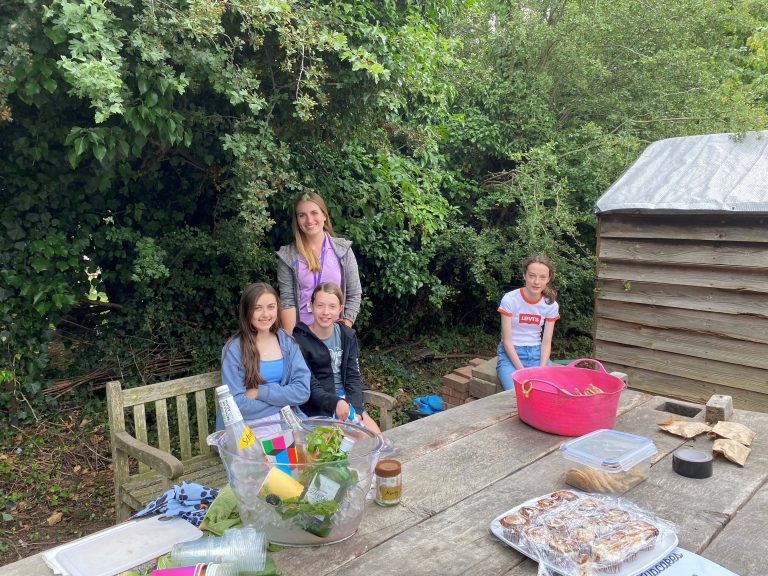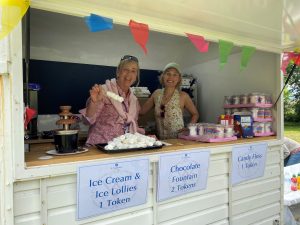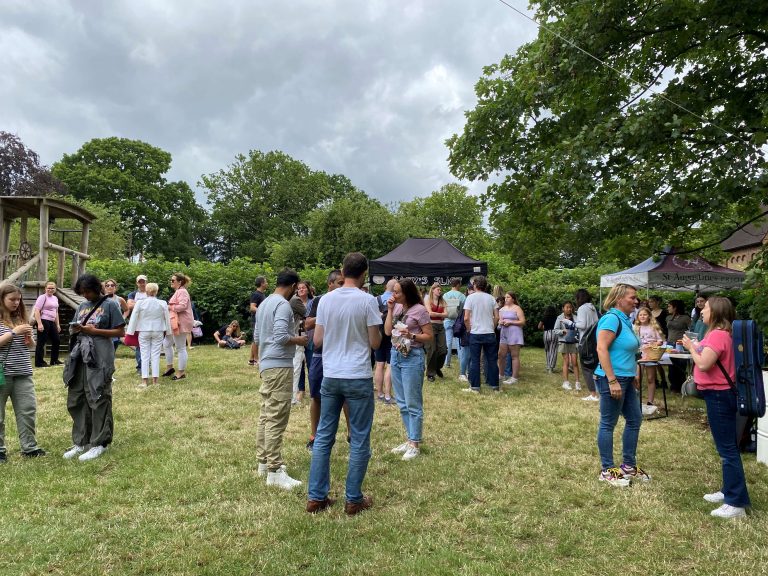 Year 6 and 'The Wizard of Oz'.
On Tuesday 4th July, Year 6 delighted an audience of family, friends and staff with their energetic and vibrant production of 'The Wizard of Oz'. This was a production fizzing with great songs, great choreography and a talented and hard-working cast and crew.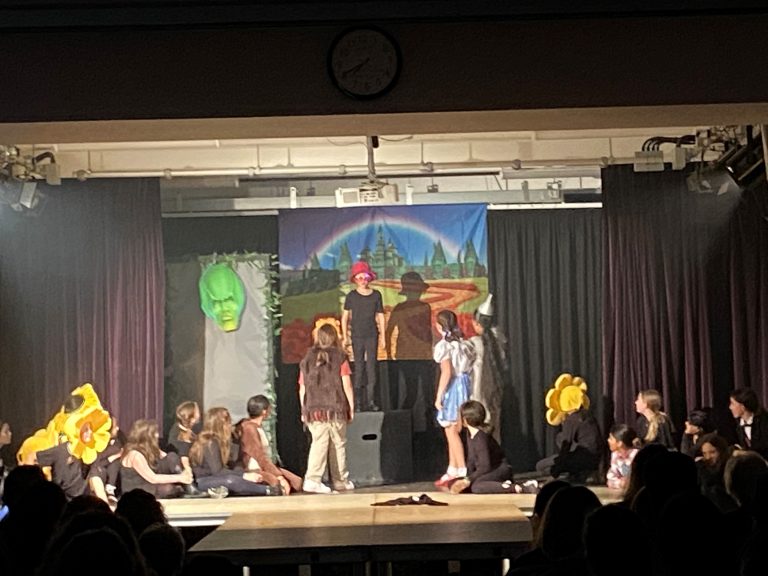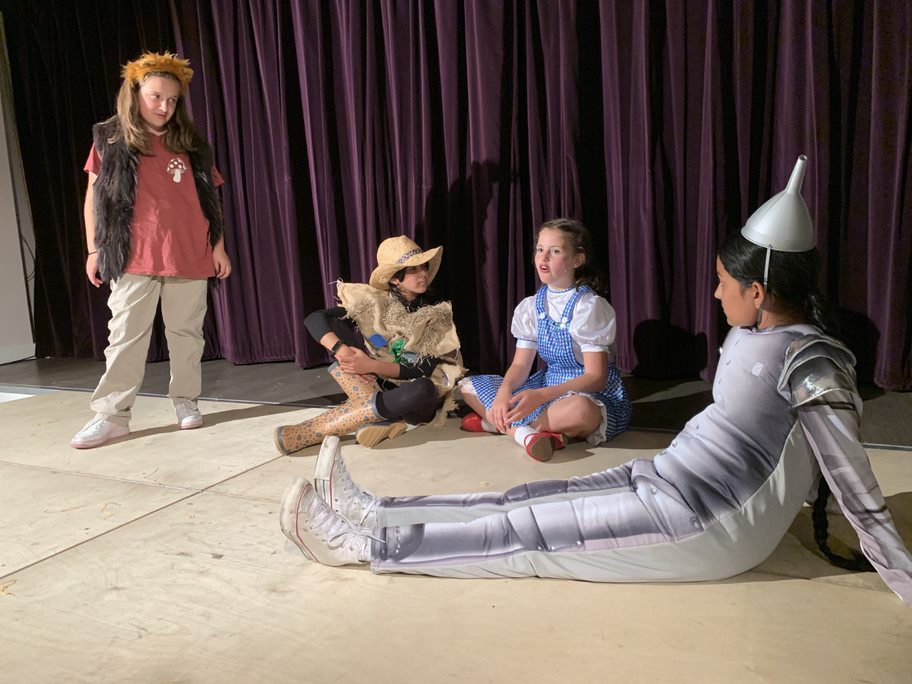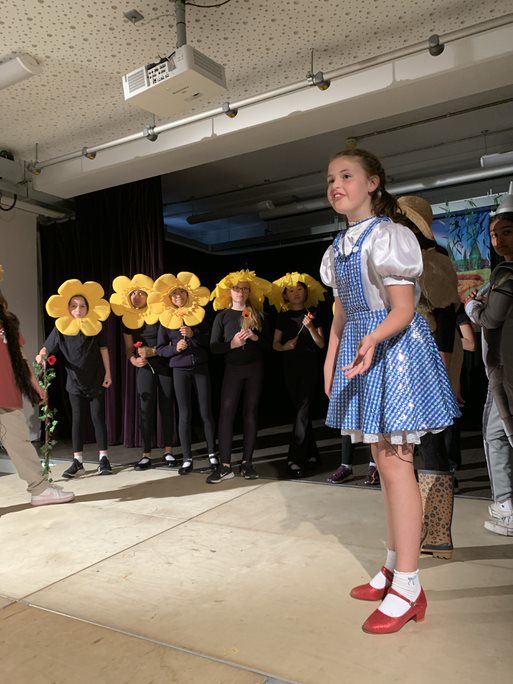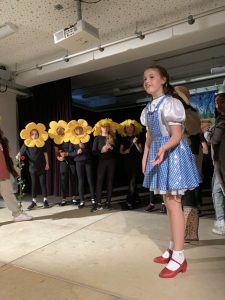 Congratulations to all involved, whether on stage or backstage for a production that was thoroughly enjoyed by an audience who were enthusiastic in their appreciation.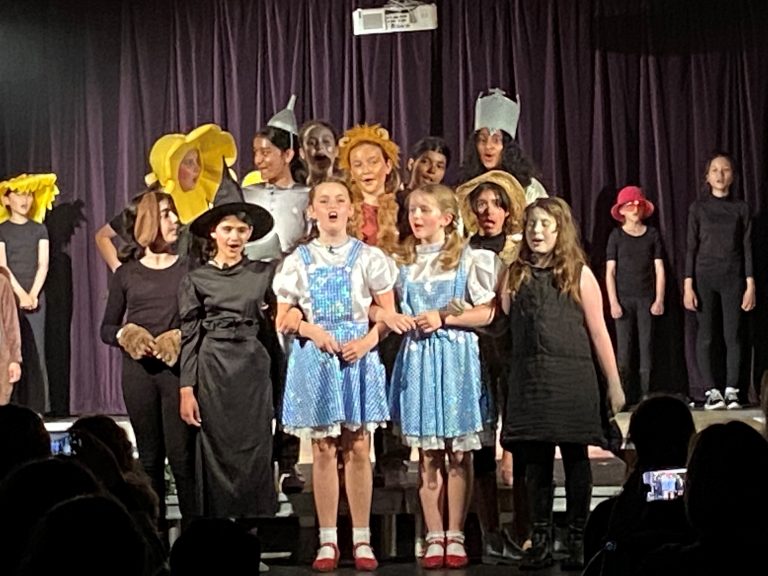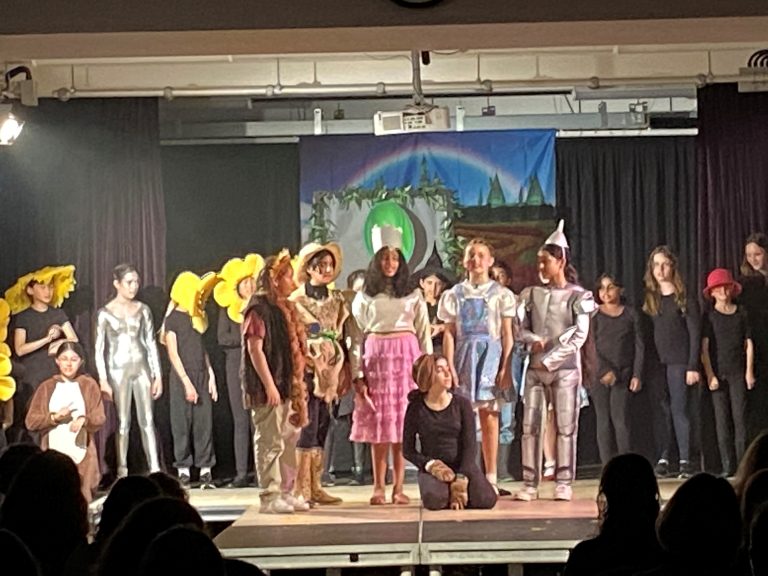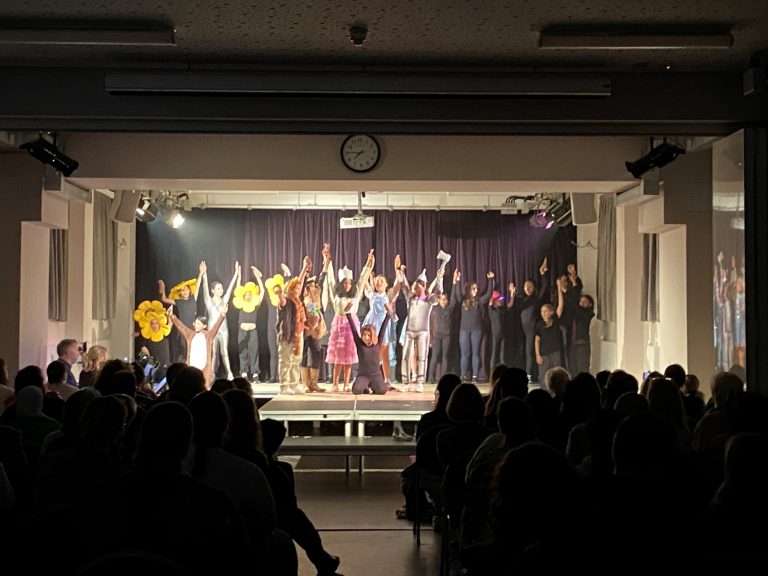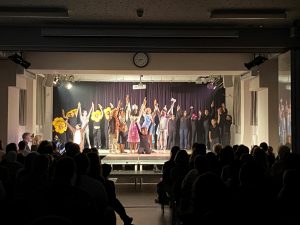 A Summer of Sport.
Parents enjoyed a highly competitive Prep and Pre-Prep Sports Day on Wednesday 7th June. Year 3 – Year 6 pupils took part in a variety of track and field events including: sprinting (600 and 150 metres), hurdles, relays, standing long jump, long jump, javelin, shot put, Grecian and the egg and spoon race. The Pre-Preps enjoyed distance throwing, sprinting/hurdles, standing long jump, relay races, a distance run and the ever-popular egg and spoon race. Year 9 pupils assisted with organising and delivering the events. The results were very close! First place went to St Raphael's House (1107 points), followed by St Gabriel (1072 points), then St Michael (1045 points) and, finally, St George (979 points). Two pupils were awarded the Victrix Ludorum: Aniela (Year 5) and Katherine (Year 3). The Spirit of the House awards, for girls who embody a great sporting attitude and characteristics of perseverance and determination went to: Elena (Year 4, St George), Clarissa (Year 5, St Raphael), Carla (Year 3, St Gabriel) and Catriona (Year 6, St Michael). Many congratulations to all our Prep and Pre-Prep athletes, Year 9 and our PE Department for a wonderful day of sport!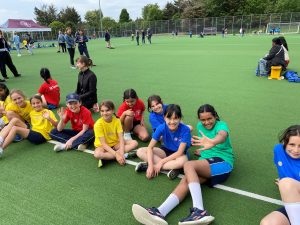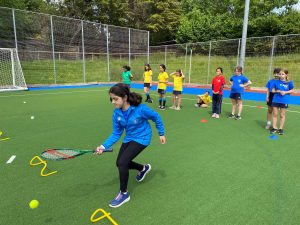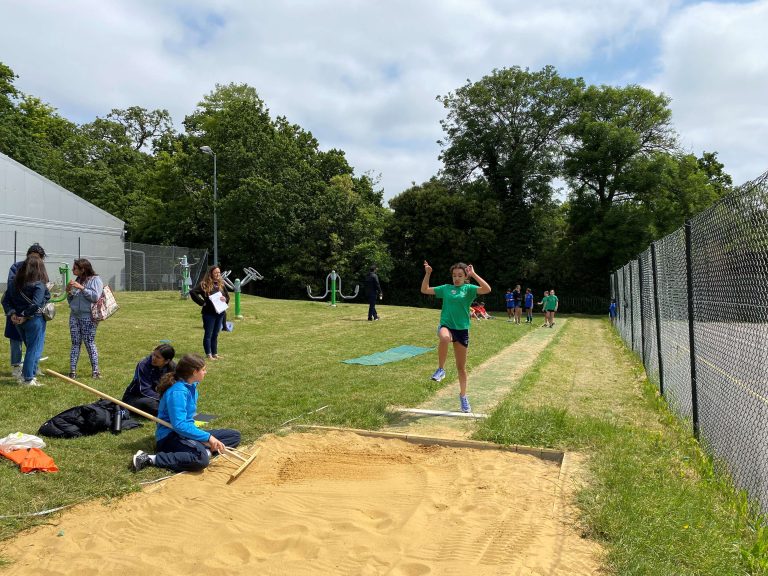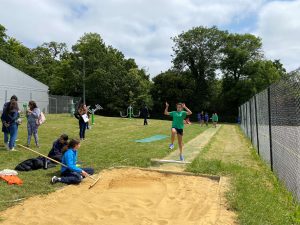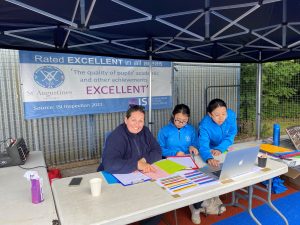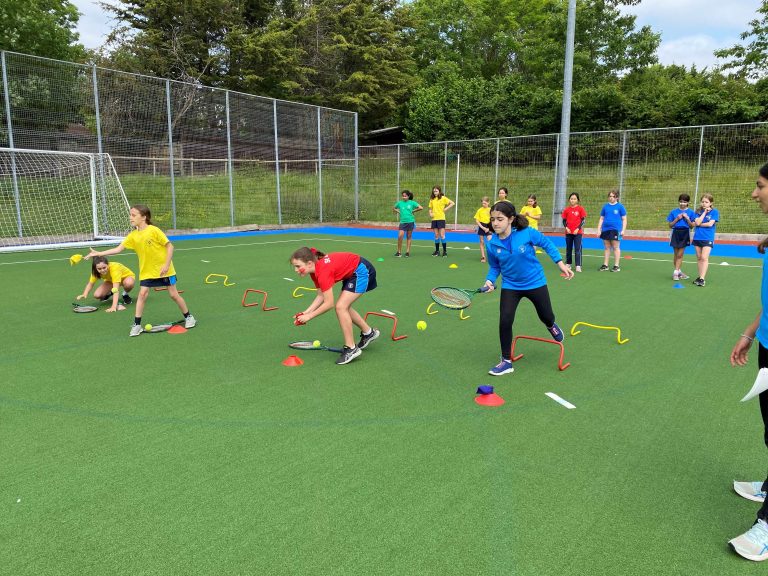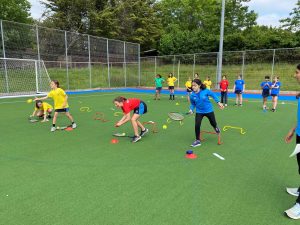 Senior Sports Day, which took place on Monday 26th June at Perivale, was a triumph of sportsmanship and sporting prowess. In both field and track events girls demonstrated their athletic abilities. The four Houses competed brilliantly with St Michael triumphing at the end of the day followed by St George, St Raphael and St Gabriel. Congratulations to Solaris in Year 10 who was awarded the Victrix Ludorum. The Spirit of the House awards went to Grace for St George (Year 7), Donya for St Michael (Year 10), Dalia for St Gabriel (Year 9) and Niamh in Year 8 for St Raphael. Congratulations to all our athletes for a wonderful day of sport and to the P.E. Department for organising such a great day. The picture below shows a triumphant St Michael's House with their Sports Day trophy, taken by a parent.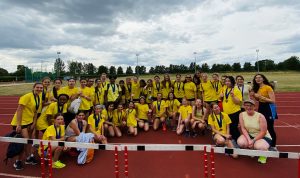 Our annual Sports Awards evening was held on Monday 3rd July and we were delighted to welcome Lydia Greenway OBE, former England cricketer, who spoke to us of her inspiring cricketing journey, about the importance of always learning and being open to making mistakes – 'progression not perfectionism'. The presentation of the awards showed just how amazing our pupils are – from Players of the Year and Most Improved Players of the year and teams in netball, hockey, football, cross country, swimming, dance, gymnastics, cheerleading, athletics and cricket, to those who have excelled academically and in coaching, our incredible sportswomen of all ages were honoured. Congratulations to all our athletes and to our PE Department for such a wonderful evening, a fitting culmination to a great year of sport.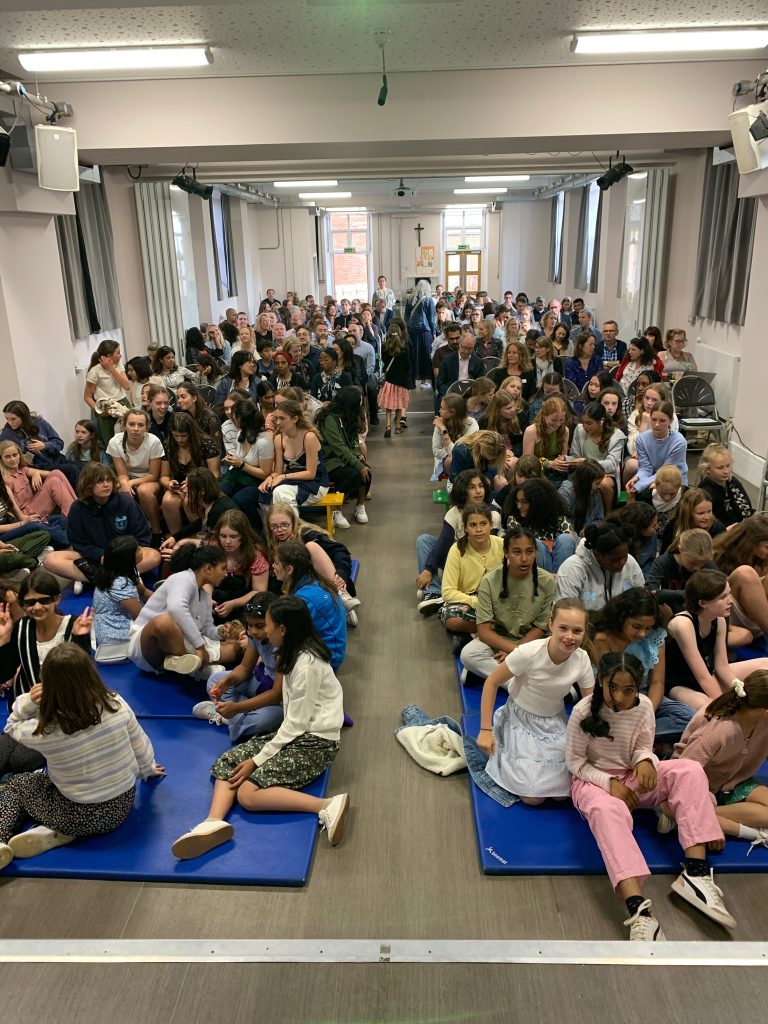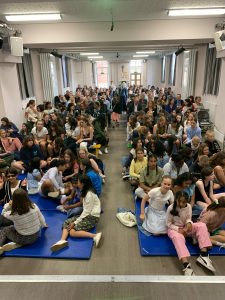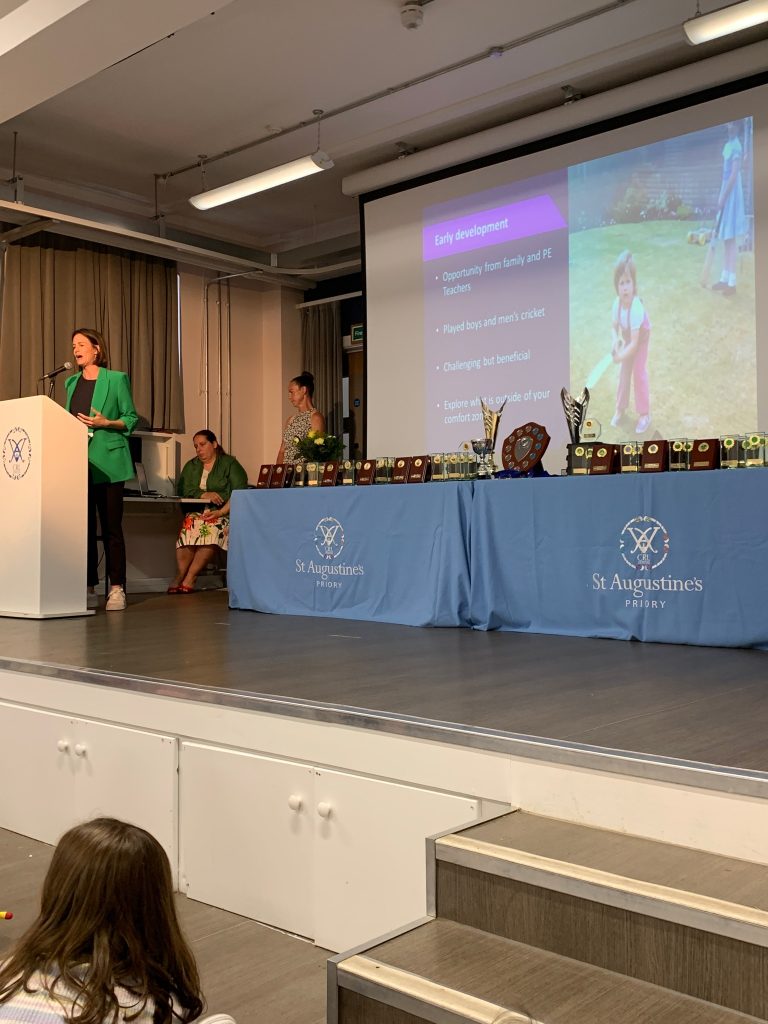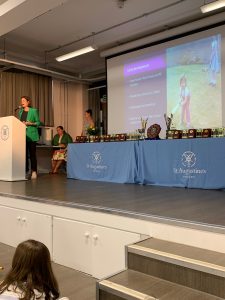 Categories:
Faith Life
Junior
Nursery
Prep
Priory Post
Senior
Sixth Form
The Association
Whole School