From time travel, to Paris, to New York, the St Augustine's Priory community went far and wide during the second half of the Michaelmas Term 2022.
It's a wonderful town: New York, New York.
Mr Chappory, Head of Geography, reports on the visit, at the end of the Michaelmas term and the beginning of the Christmas holidays, to New York: 'The Geography Fieldtrip to New York was absolutely fantastic with 30 GCSE students learning about the site and situation factors that enabled New York to become the top Alpha ++ World City on the planet. Who could have guessed that the seemingly random assortment of boulders in Central Park provide the answer to why New York was able to build a building as tall as the Empire State as early as 1931? Who could have guessed that the reason so much migration towards New York happened and continues to happen, depends on the fact that it faces the "right" way?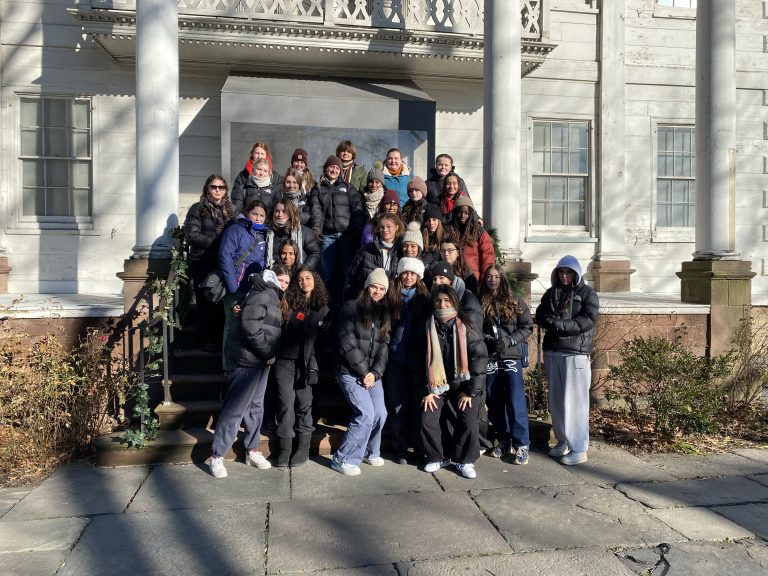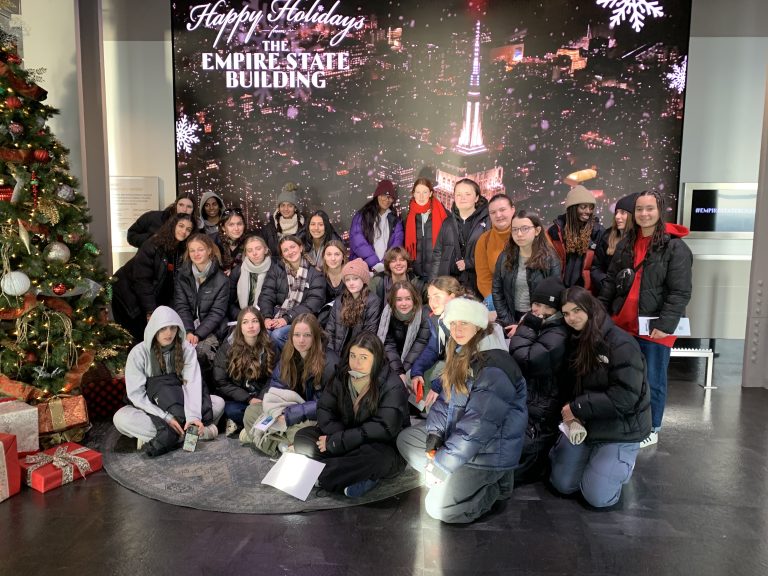 The students also studied the regeneration of New York, with a tour of Harlem being a particular highlight. There is just so much more and, of course, New York is magical at Christmas time!'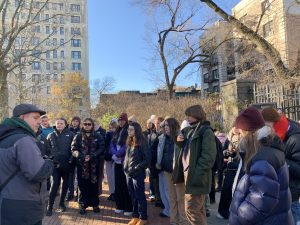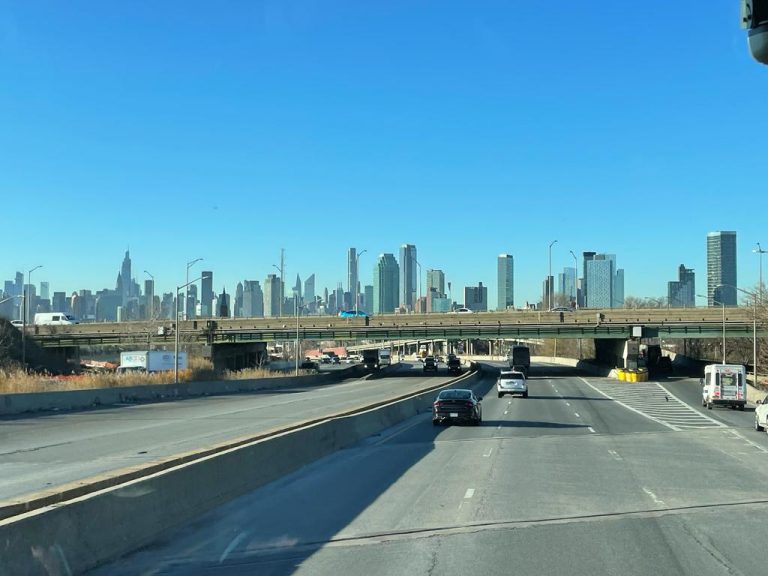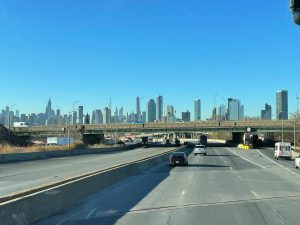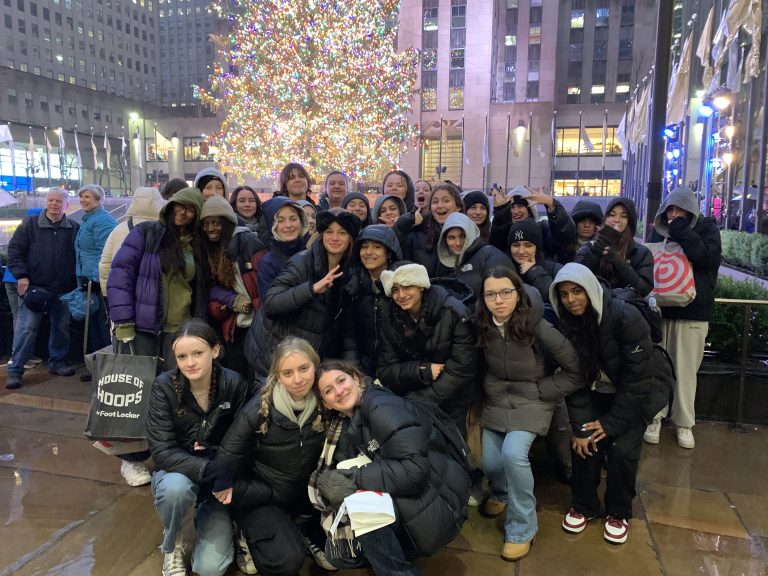 2. Community and Faith Life: Carol Service.
A packed Ealing Abbey heard the wonderful sounds of our soloists, readers, choirs and orchestra on 7th December 2022 for our annual Carol Service. Dr Higgins and the Music Department had prepared a programme filled with the joy of Christmas. Fr Thomas opened the service with a prayer and then the carols and readings provided us all with a beautiful evening's celebration. This was a wonderful event, enjoyed by us all.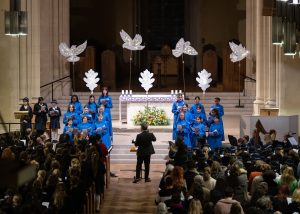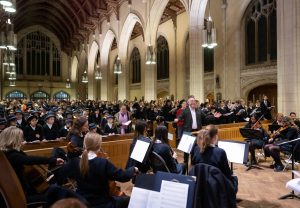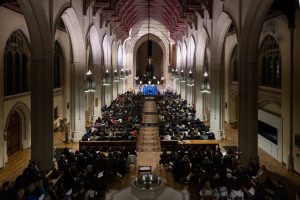 Photographs copyright Eleanor Bentall
3. St Cecilia Concert 2022.
Our annual St Cecilia Concert on 24th November 2022 was a festival of musical joy. It was standing room only as pupils from Year 2 – Year 13 entertained families and staff with a cavalcade of concert pieces. Dr Higgins, Mrs Warren and other members of the Music Department had put together a programme that ranged from modern classics to beautiful Baroque pieces. The concert began with Isabel, Year 11, playing 'Broadway' on the cello, accompanied by Year 2 percussionists! This set the mood and the Prep Orchestra, Senior Flutes, Junior Strings, the Prep Choir, Senior Strings, the Senior Choir, String Trio, Baroque Ensemble, Chamber Choir and finally, the Senior Orchestra, filled the Chapel to the rafters with a wonderful and varied selection of Music.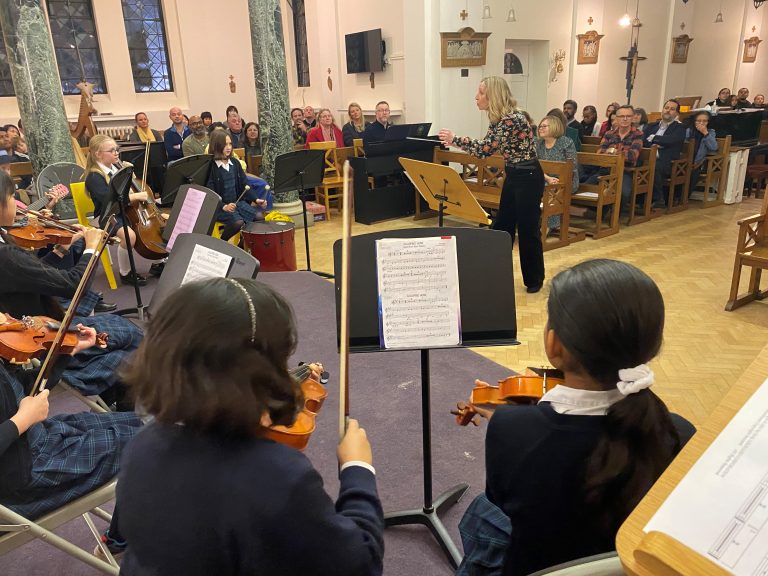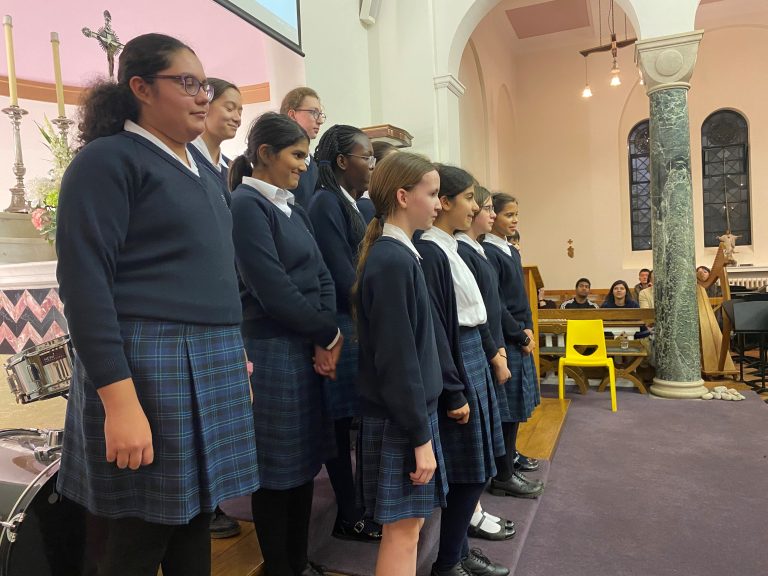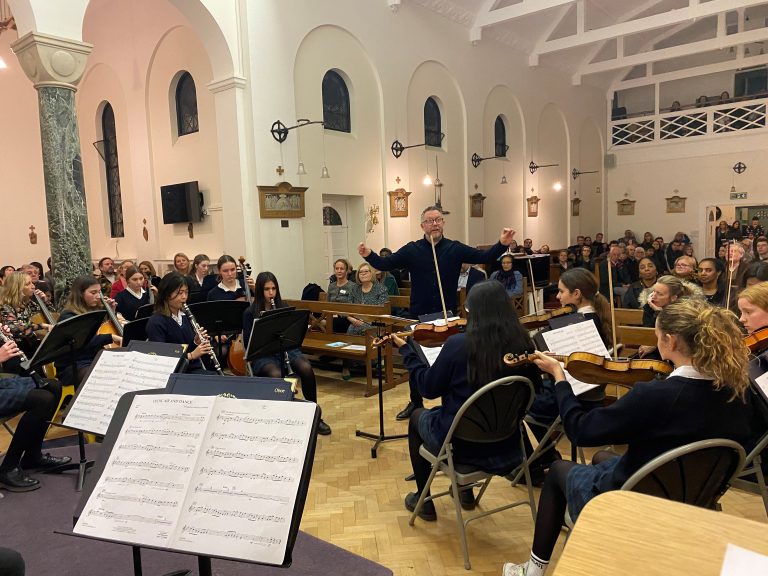 To round off the evening the Senior Orchestra played the rousing 'The Liberty Bell' by da Sousa, famous as the theme music for 'Monty Python's Flying Circus', and followed this by the exquisite 'The Celtic Air and Dance', arranged by Michael Sweeney. This was a triumph of an evening! Congratulations to all our student musicians, to our Director of Music, Dr Higgins, and all his colleagues, for a most enjoyable evening
4. Netball Tour to Paris.
Over the Michaelmas Half Term, our netballers travelled to Paris to take part in the netball tour. Isabel in Year 11 writes: 'Competitions started on day two with wins and losses but all players had lots of fun and all teams played some really good netball. This was followed by some exhilarating rides at Disney! On day three we had training with high level coaches, working on attack, defence and shooting. We took part in competitions with the other teams in events such as standing long jump, shooting challenges, speed passing and shuttle runs and also had a Q&A session with England player, Ella Clarke – very interesting and beneficial.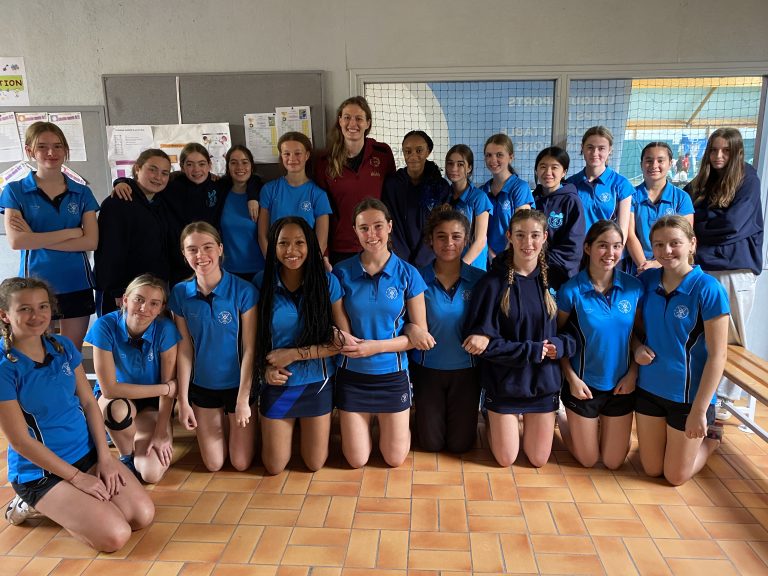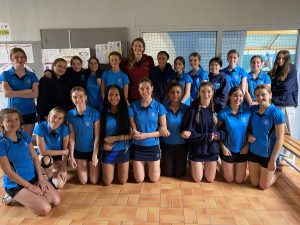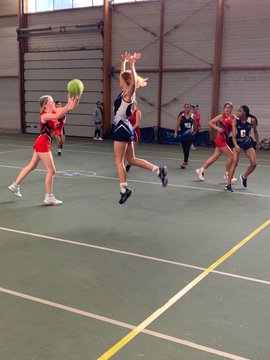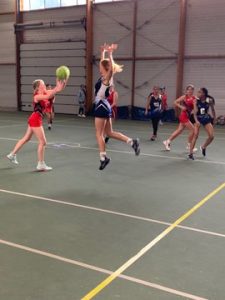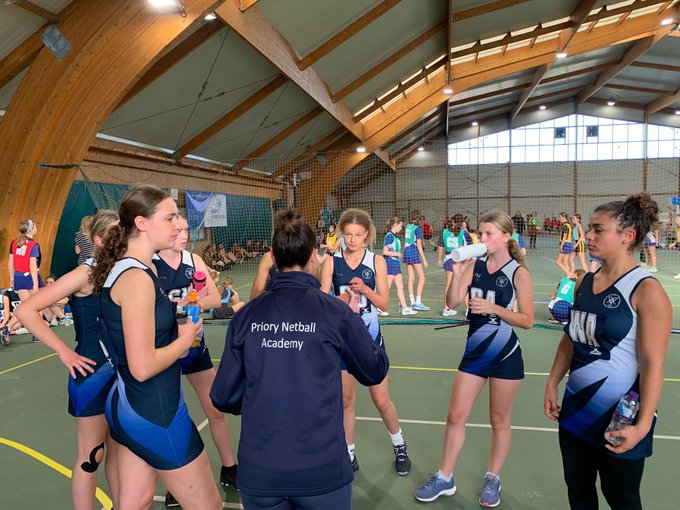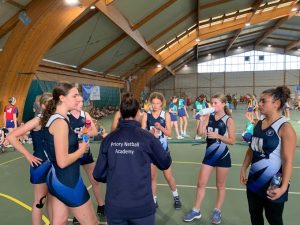 On day four, our final morning of netball began, with teams in the finals of the cup, plate and shield competition. All teams fought really hard, coming out with some amazing results. We then headed off to our last day in Disney and finished the tour with an awards evening and dinner.' Day five was our final day and we were all very tired and ready to come home. This was an amazing trip and we are all very grateful to the teachers who put up with us for five days. They were so much fun and made the trip really enjoyable.'
5. Black History Month: October 2022.
The highlight of our Black History Month activities was a visit from two of St Augustine's Priory Governors, Ms Alison Sparks and Mr Floyd Steadman, who spoke to Year 6. Ms Sparks is a senior lawyer and board director and Mr Steadman is a retired prep school headmaster and a Vice President of Saracens FC.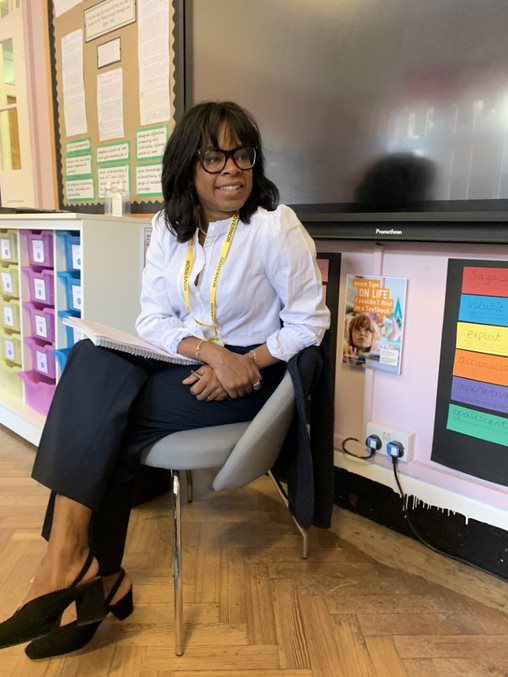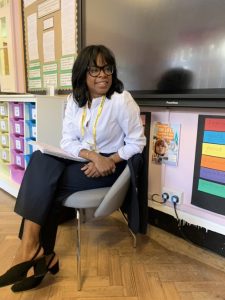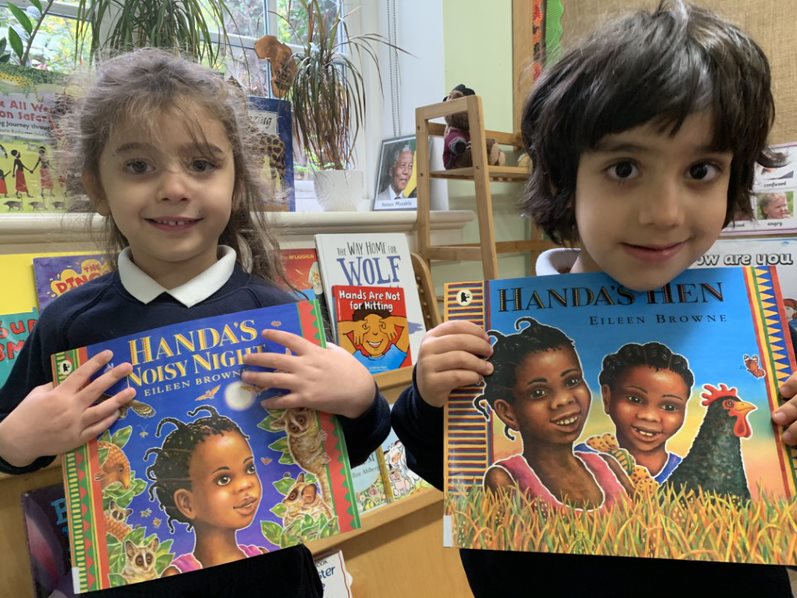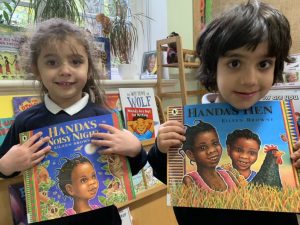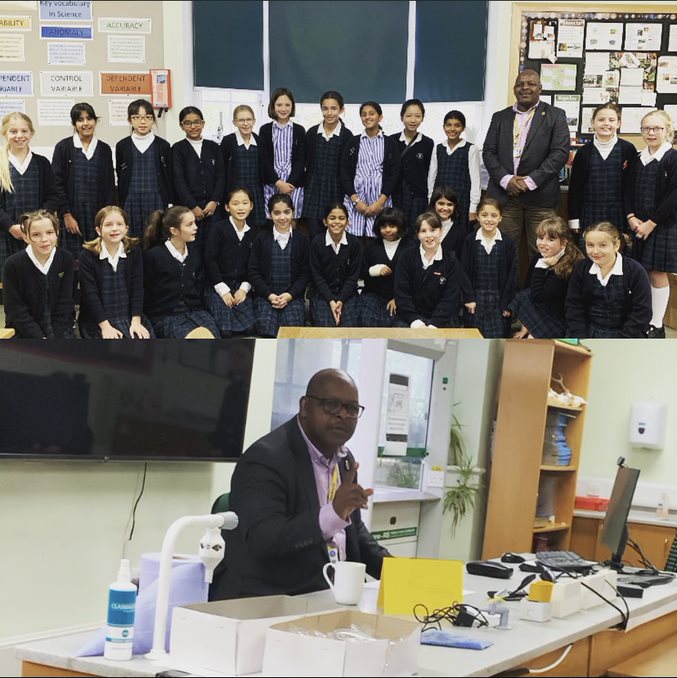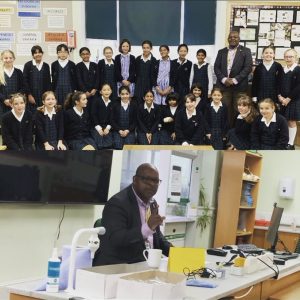 Our Governors shared their experience and knowledge with Year 6 who took copious notes of all they said and then asked probing questions in a Q and A session. At the end of this, Year 6 gave an excellent presentation of all they had learnt. Thank you to Ms Sparks, Mr Steadman and Year 6 for all they contributed to our understanding and knowledge. The Nursery also joined in with celebrations to mark Black History Month, with activities which enhanced their knowledge and were enjoyed by all!
6. A visit to the past for Year 6: Lincolnsfield Children's Centre.
History came alive for Year 6 on Wednesday 12th October when they visited the Lincolnsfield Children's Centre and took a trip back in time to World War II. They experienced the life of an evacuee during the lifetime of their grandparents and great-grandparents, learning about ration cards, predecimal coinage, touring a 1940s house and responding to an air raid alert.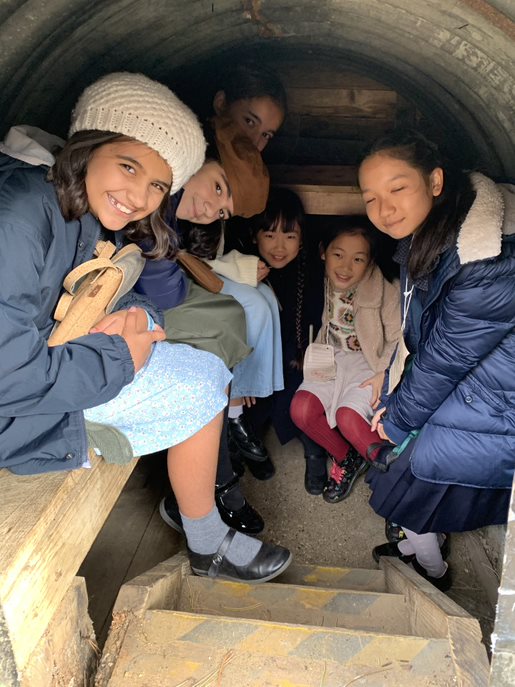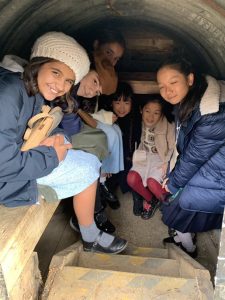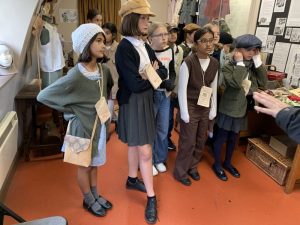 Dressing in the clothes of 80 years ago, Year 6 helped with washday activities, dug for victory, sheltered in an Anderson shelter and even learned how to fight a fire with a stirrup pump. During World War II at St Augustine's Priory, pupils had lessons in the cellars when sheltering from the air raids. This week, Year 6 had a taste of what life was like for those girls.
Categories:
Faith Life
Junior
Nursery
Prep
Priory Post
Senior
Sixth Form
The Association
Uncategorised
Whole School