Holroyd Howe
We often enter our refectories for lunch to find the rooms have been decorated according to the time of the year or a special festival; St George's Day, Halloween and, of course, Christmas are some of the events that are marked through decorations and themed food. Or we could be treated to themed lunches from Italy or India or Ireland, or anywhere else around the world. And whatever the meal, you can be sure it is going to be delicious. The Holroyd Howe staff at St Augustine's Priory are second to none with their hard work and talent.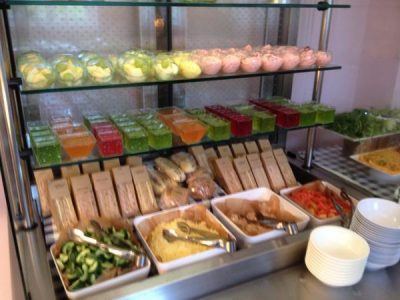 We are therefore pleased to announce that our school caterers, Holroyd Howe, have been named as Education Caterer of the Year. This was announced at this year's 'Foodservice Cateys' held in October at the Westminster Park Plaza in London and the award recognises companies operating across the education sector
Holroyd Howe was especially commended for its commitment to training, local sourcing and the development of innovative and fresh food menus across the schools and colleges it caters for.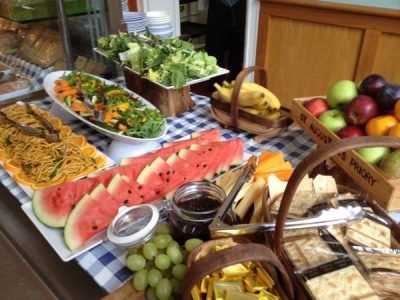 Holroyd Howe has been our caterer for a number of years and not only provides delicious meals for our students and staff at lunchtimes but also provides catering for our Open Days and events such as the Progression Dinner, the Sixth Form Leavers' Mass and the many sports teas.
Yesterday, Holroyd Howe's dairy supplier, West Horsley Dairy, visited St Augustine's Priory for a taster day of their dairy products, among which were some mouth-watering cheeses, including goat's cheese, brie, stilton and a glorious mature cheddar.
We would like to congratulate Holroyd Howe and look forward to their hospitality for many more years!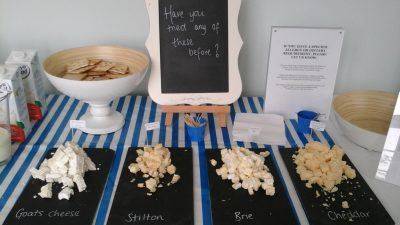 Categories:
Whole School