An evening of music.
The Summer Concert on Tuesday 28th June was a sublime occasion. The Chapel was full of families who had come to see, hear and support our cavalcade of musicians who had assembled under the aegis of our Director of Music, Dr Higgins and his colleagues in the Music Department.
Rehearsals had been going on for months and all came to fruition when Juniors, Seniors, flutes, violins and even ukuleles (courtesy of Upper II) filled the Chapel with some glorious music. From Beethoven to Take That, the Chapel was filled with the sound of music.
Upper I joined us on screen and our St Augustine's Priory student band, 'The Auggies' played a beautiful rendition of 'Let it Be'. The Chamber Choir performed brilliantly; it is always a joy to hear this choir and they sang 'Never Enough' from 'The Greatest Showman' and 'The Geographical Fugue', a fiendishly difficult piece written for a spoken chorus by Ernst Toch.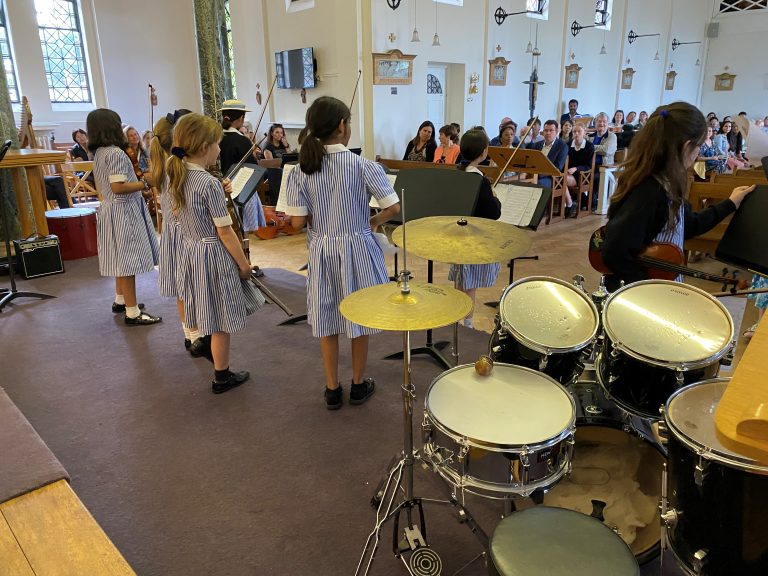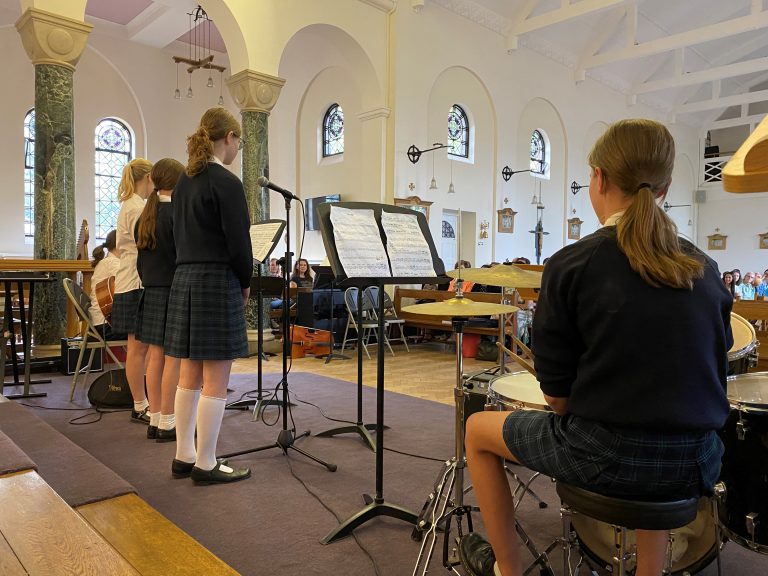 Our Senior Orchestra played us out with 'Feel my love' by Adele and 'Don't stop believin'' by Journey. Congratulations to all the performers and the Music Department for such a wonderful evening.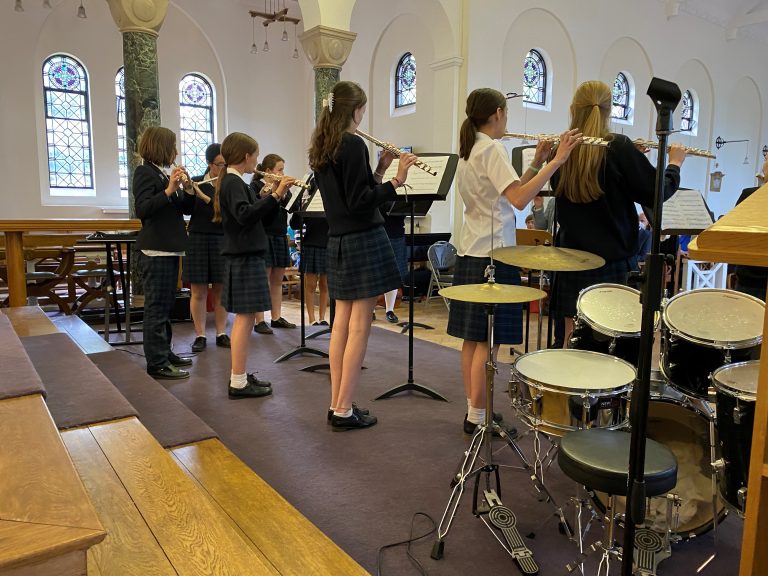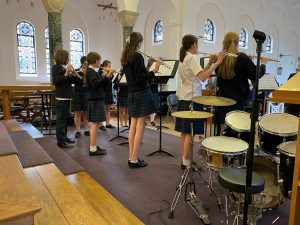 Categories:
Junior
Priory Post
Senior
Sixth Form
Whole School