Celebrating the Platinum Jubilee.
The Nursery was well ahead of the curve on Friday 27th May, when they held their very own celebration for The Queen's Platinum Jubilee.  There was a tea table laid with a variety of delicious fruit on offer, including strawberries, and a proper cream tea with scones and cream and jam.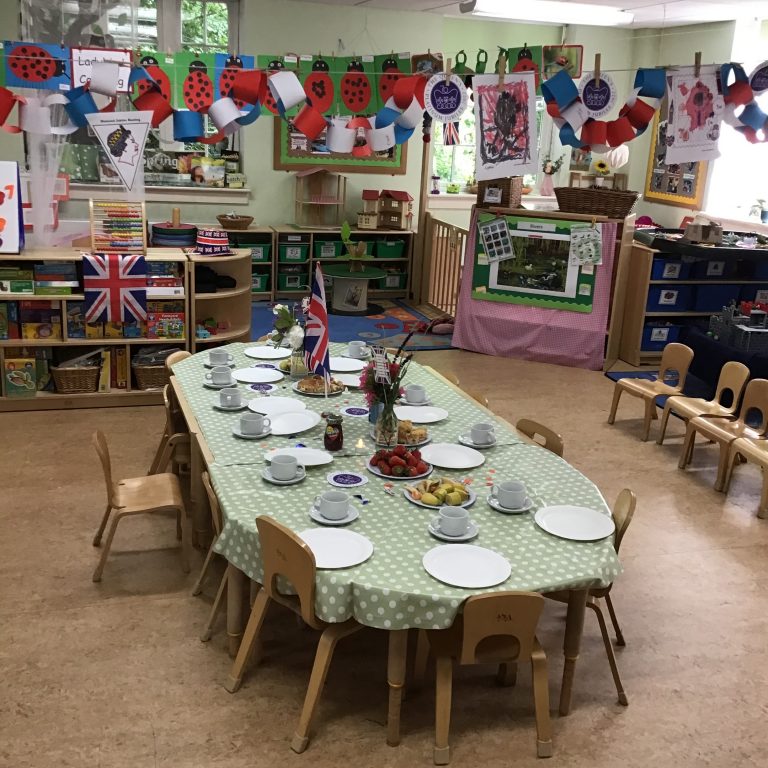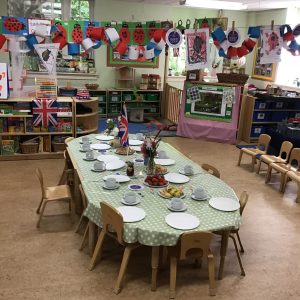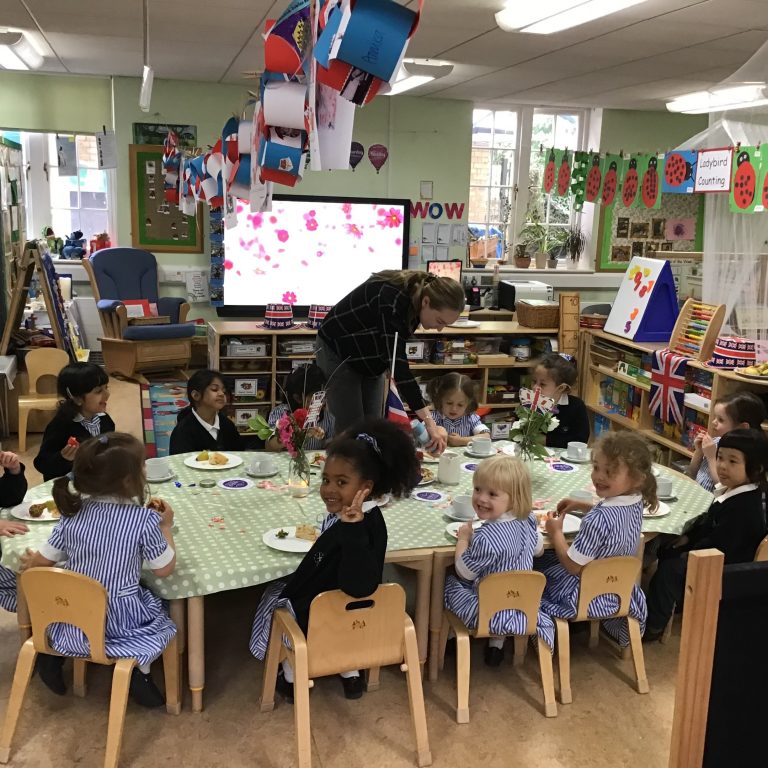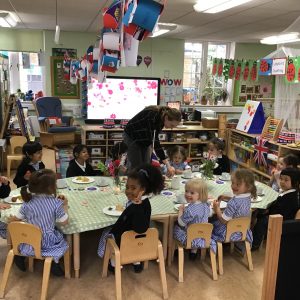 The Nursery pupils all sat down to enjoy afternoon tea, surrounded by bunting, flowers and union jacks and had a wonderful time.
We only hope that the Queen enjoys her celebrations as much as the Nursery enjoyed theirs!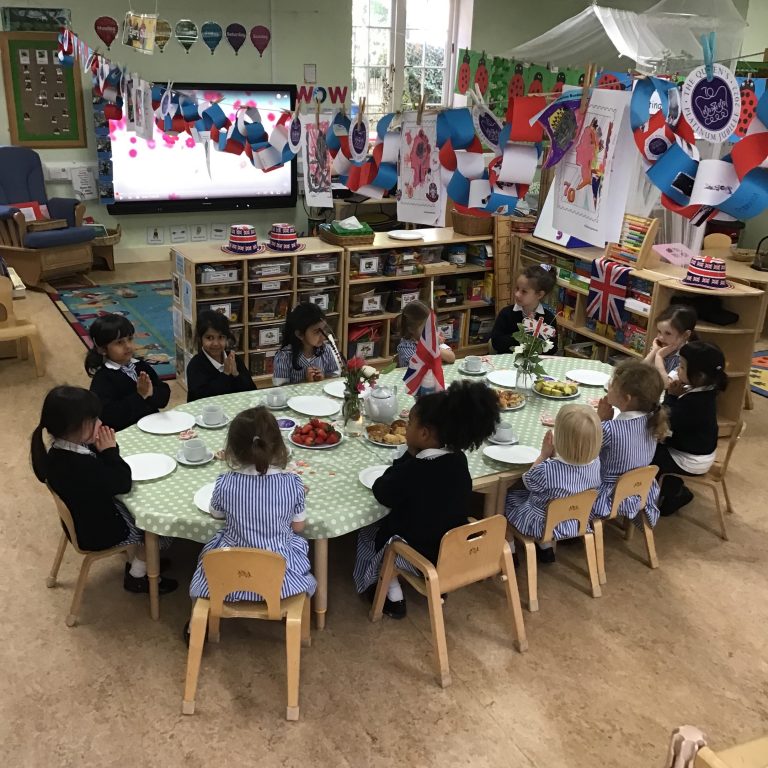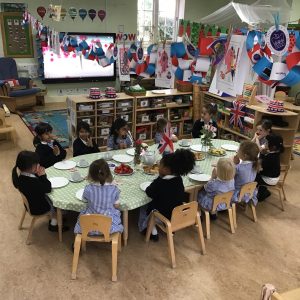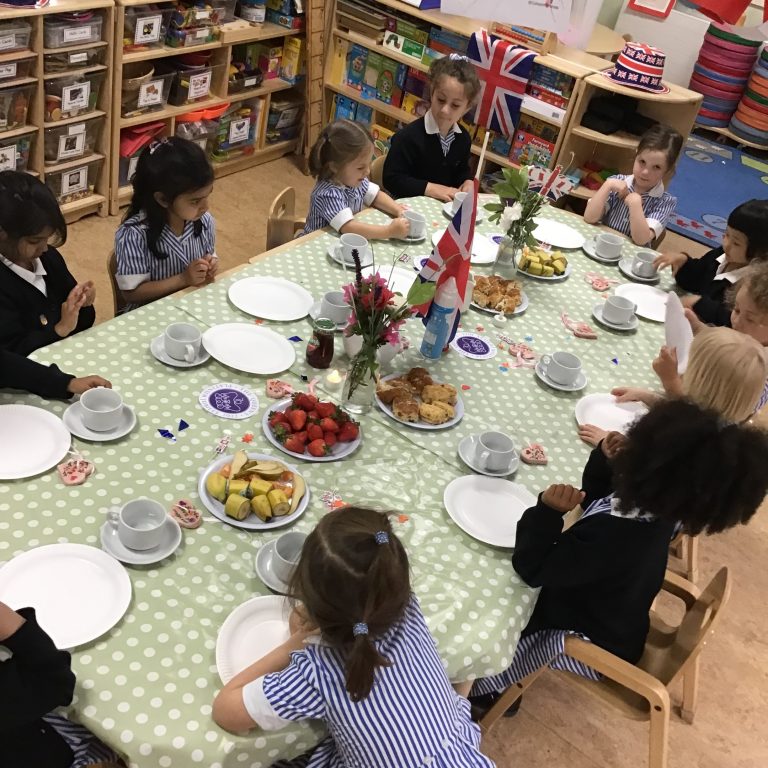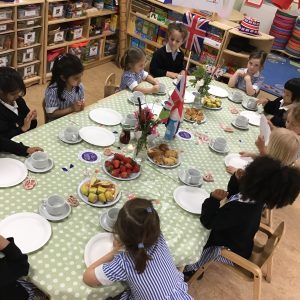 Categories:
Nursery
Priory Post
Whole School