Whole School Mass.
It was a wonderful way to celebrate the beginning of Half Term – a whole school Mass in the Meadow to celebrate the Feast of the Ascension, which commemorates the Ascension of Christ into heaven.
Prep I to Priory Sixth gathered this morning to hear Fr Thomas celebrate Mass, joined by Governors and parents. The Mass was a joyful occasion and we were joined by the sound of songbirds and the occasional contribution from our cockerel in the Priory Farm next door!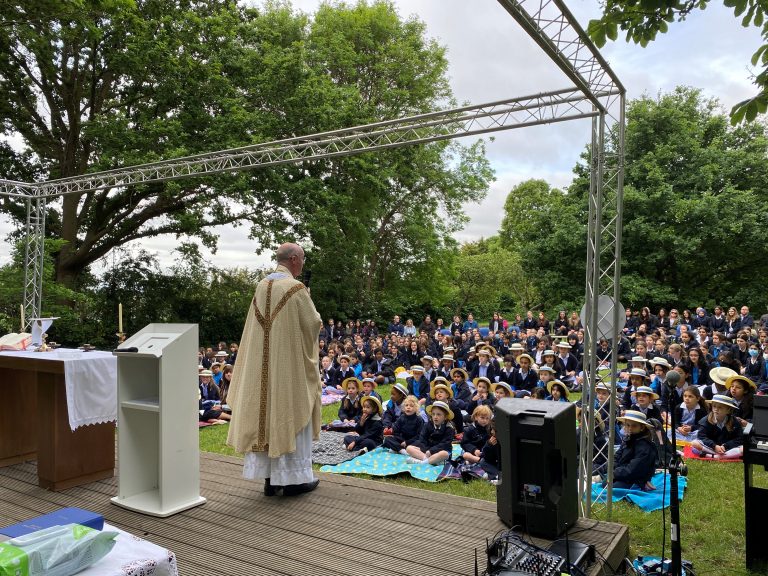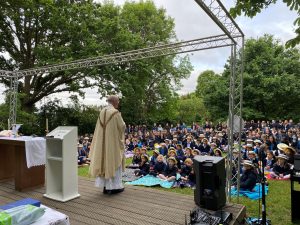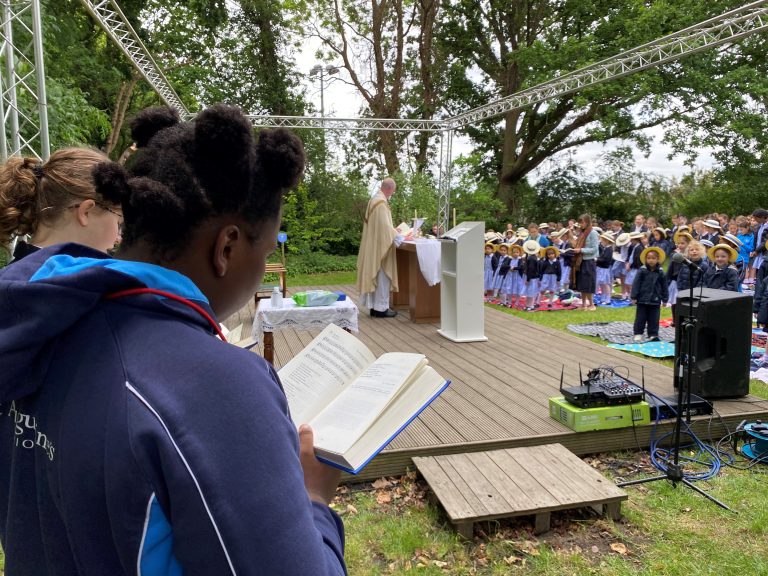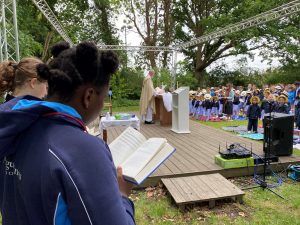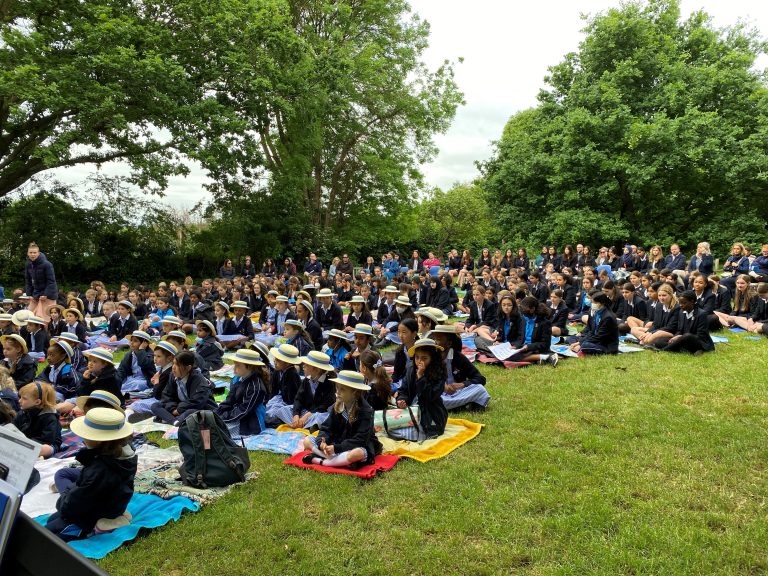 Everyone gave of their best and our Guild of St Stephen Altar Servers did a wonderful job, joining with the readers and Bidding Prayer readers to serve the wonder of the occasion.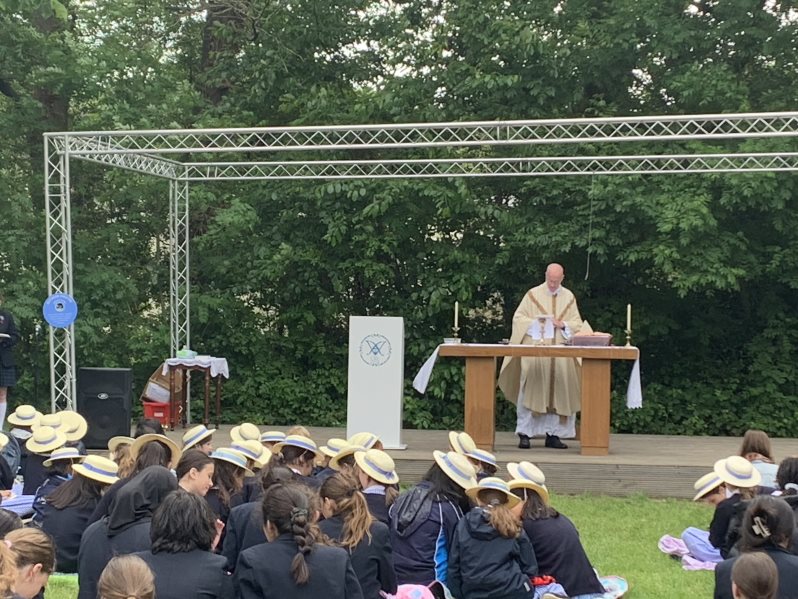 Our final hymn was 'You shall go out with joy' (The Trees of the Field), echoing the happy words of the Responsorial Psalm:
All peoples, clap your hands,
cry to God with shouts of joy!
For the Lord, the Most High, we must fear,
great king over all the earth.
God goes up with shouts of joy;
the Lord goes up with trumpet blast.
Sing praise for God, sing praise,
sing praise to our king, sing praise.
God is king of all the earth,
sing praise with all your skill.
God is king over the nations;
God reigns on his holy throne.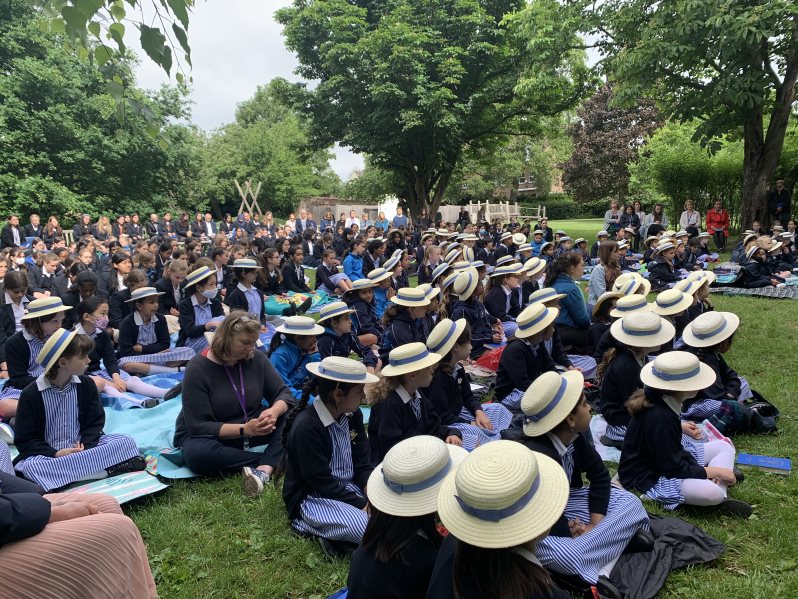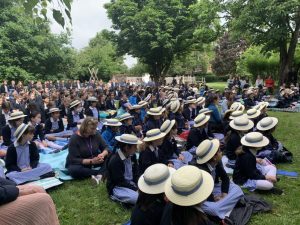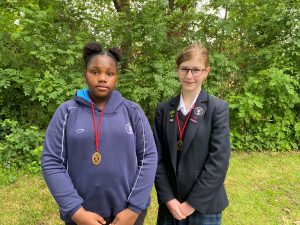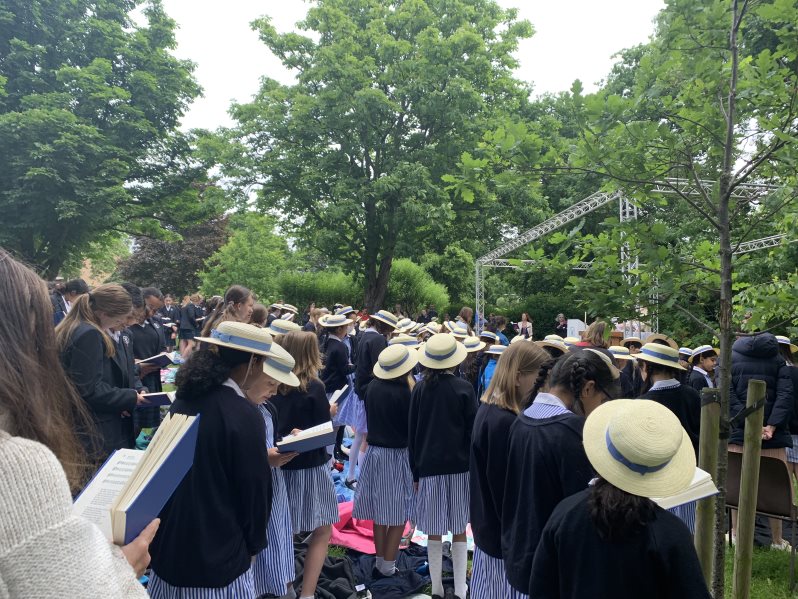 After Mass, parents and Governors joined staff for tea, cake and biscuits on the Chapel Terrace. Thank you to Fr Thomas for celebrating Mass for us and for everyone who took part and organised the Mass, from Prep I upwards!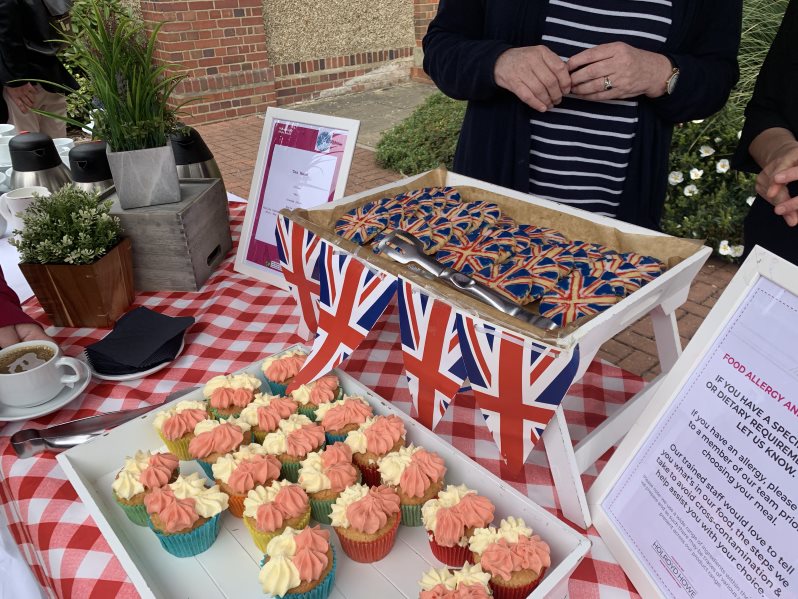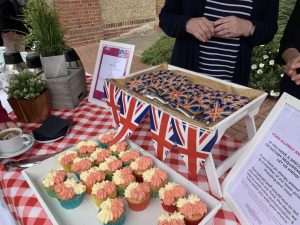 Categories:
Faith Life
Junior
Nursery
Prep
Priory Post
Senior
Sixth Form
Whole School