Undeterred and unwavering!
Mr Elder, English Department, updates us on what our Academic Scholars have been up to during this time of Lockdown. Their interests and researches cover a variety of subjects, from literature to natural history to brain decoding!
'During the school year, the Academic Scholars meet on a regular basis to give presentations and to discuss current events and ideas. We have had presentations on such diverse topics as the Hong Kong protests, OCD and the Tudors. Students decide on a topic or interest and do their own research before presenting to, and answering questions from, their peers.
Of course, the arrival of lockdown and the period of adjustment we all made to remote learning meant that our usual meetings were halted. There was the possibility of doing presentations online, but it was felt that because students already spent so long using screens for schoolwork, it was better to promote other avenues for exploration.
A working document, upon which the Scholars could post what they had been up to and offer suggestions for further viewing, listening and reading was set up, and the results are incredible.
Here are just some of the things our Scholars have been keeping busy with. There are lots of ideas for students, parents and staff to make use of.'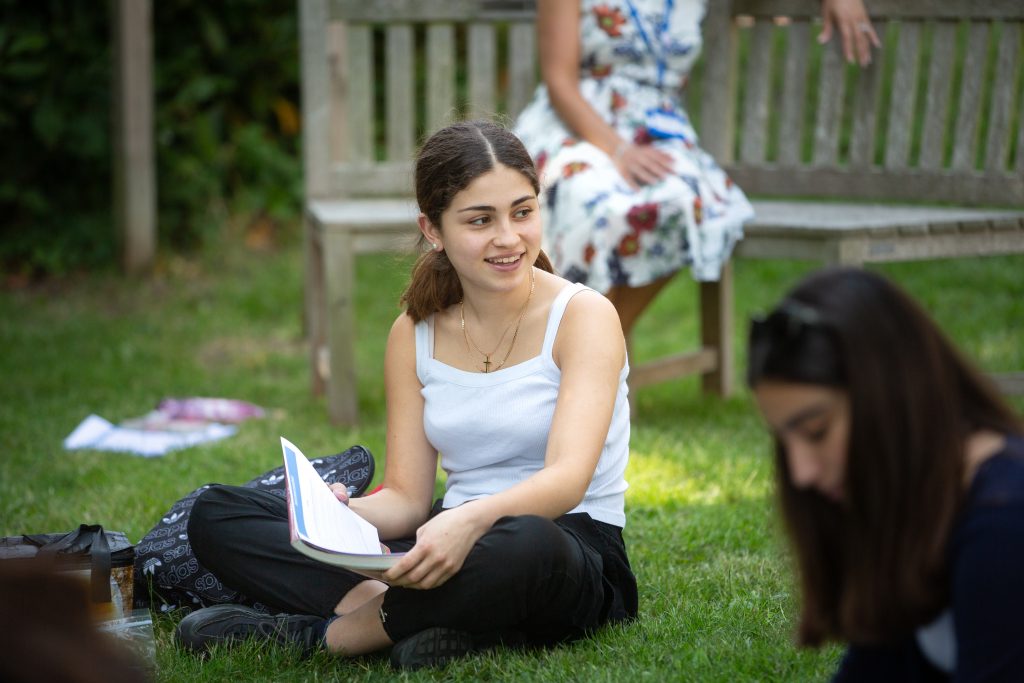 Photo: Bonjour Photography
Anaya in Form III:
'I have recently started reading 'Noughts and Crosses' by Malorie Blackman. I was inspired to read this due to the recent riots around the world regarding inequality and racism. This novel is about a world where white citizens are inferior and are known as 'Noughts'. They are controlled by the superior black citizens that are known 'Crosses'. Noughts should be with Noughts and Crosses should be with Crosses. However, Callum and Sephy have ignored society's opinions and have been friends since their infancy but, as they grow up, things grow more challenging and being seen together could be dangerous.
I think that this novel reflects instances today and shows the discrimination that some people face daily because they are judged by their race, sexuality and overall appearance.'
Lexi in Lower IV writes:
'I have been reading 'The Other Bennet Sister' by Janice Hadlow. It is very captivating, and quite moving. This is an insight to Mary Bennet's life. In Jane Austen's 'Pride and Prejudice', Mary seems like the odd one out and we don't really get to meet her character as well as we do the other Bennet sisters. When reading this book, I genuinely felt sorry for Mary as she was so misunderstood, and no one took her seriously just because of her love and passion towards music and reading. Hadlow presents her as a quiet, underloved and melancholy character, especially since it was set in the Regency era and society was so judgmental and class mattered. When reading this book, I noticed how Hadlow carefully wraps the Age of Enlightenment and the Romantic era in the text. There are little hints of these things, such as from the books Mary reads, to the style of writing. I would definitely recommend it. I am planning to read 'The Portrait Of A Lady' or 'Anna Karenina' next.'
Melanie in Upper IV reports:
'I have been listening to an extremely interesting series on the elements of the periodic table (specifically, on their properties and current usage) on Radio 4. I have found it highly interesting with many surprising revelations about these elements that I would not have learned otherwise. As well as this, I have been able to listen to some episodes of 'In Our Time'. Personally, I find their programmes on history especially interesting as they typically focus on events or places I would not have even been aware of otherwise.'
Tamara, Form III, has this to say:
'I have seen three episodes of 'Long Lost Family: Born Without a Trace'. I found it fascinating how DNA could help the foundling find their family. I enjoyed how technology had a very positive impact on some people's lives for the better. It is quite upsetting to find the way some babies had been left, but fascinating to know how they think about their parents. It is astounding when they are reunited with their family, and the feeling when they meet their real family which makes me feel even more fortunate.'
Lucia, also in Form III, comments:
'I've been using my wildlife motion camera to film birds (especially robins) in my garden. I have observed many different species of birds in my garden and recorded them in the form of a tally chart. I collected tadpoles, which have just developed legs (I made a html website about them, here is the link https://tadpoleshtml–luciapuccetti.repl.co/). Hopefully they will soon turn into frogs and I will transfer them into my pond. I recently acquired my pet musk turtle which I am looking forward to taking care of and I have created a natural habitat for it in my garden pond. I have been enjoying long walks in the countryside and studying wildlife with my binoculars.This week I hope to capture some underwater camera footage of the tadpoles, frogs, musk turtle and goldfish in my pond.'
Helena, Lower IV, contributes:
'Just this morning, I listened to a podcast on BBC Radio 4, called 'Mind Reading' from the series, James Veitch's Contractual Obligations (https://www.bbc.co.uk/sounds/play/m000k24s). It's allabout the technology behind brain decoding, and what scientists may be able to do to quite literally read our minds! It is presented by the comedian James Veitch and features world famous spoon-bender, Uri Geller. He investigates the fear that the big tech giants, like Elon Musk, may soon be able to 'read' our innermost thoughts, and the pros and cons of it. One pro is that police would be able to catch criminals before they break the law, however this made me wonder whether that is an invasion of privacy and I related it back to Big Brother, from George Orwell's novel, 1984, and how it could be exploited.
In lockdown, I have reread a few books including 'The Hate You Give' – or THUG – by Angie Thomas. I love this book and I found it very relevant to current times with the #BlackLivesMatter movement. The protagonist, 16 year old Star Carter, sees her childhood friend Kahil shot down by a policeman. The book follows Star's growth from when she was too afraid to speak up against racism and accepting things for how they are, to someone who's not afraid to stand up for what is right.'
Niamh, Form III, adds:
'I have watched are 'The Two Popes' which is about Pope Benedict XVI and his friendship with Pope Francis, formerly Cardinal Jorge Bergoglio. It started with the death of Pope John Paul II and showed how the Cardinals elected a new Pope. The Cardinals are locked into the Sistine Chapel and vote, but before they vote they pray. When everyone has finished voting they count up the votes and put them on a red string. If one Cardinal has received 77 votes then they burn the votes and put white smoke up the chimney to tell the world there is a new Pope, but if no one has 77 votes then they burn the votes and put black smoke up the chimney. It is very interesting and it shows the difference between Pope Francis and the other Popes before him. He lives much more simply and doesn't wear lots of the fancy Pope things but sticks with simple shoes and a simple cross.'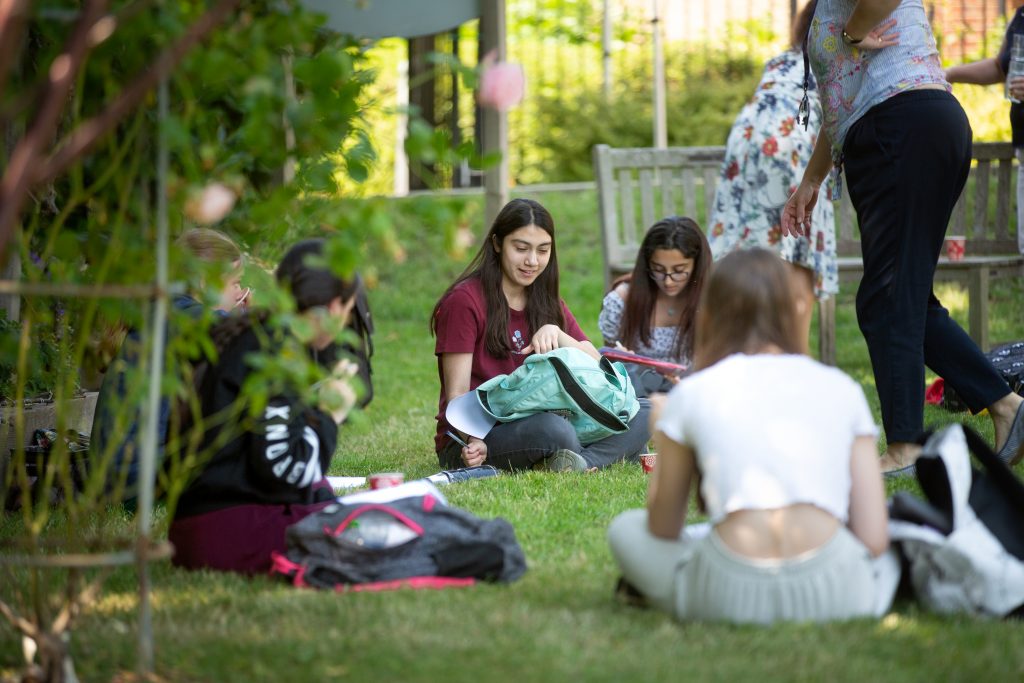 Photo: Bonjour Photography
Lucy in Lower V describes her viewing:
'I have watched an incredible series on Netflix recently called 'Unorthodox'. It is based on the true story of Deborah Feldman and follows her story which she wrote about in the book 'Unorthodox: The Scandalous Rejection of My Hasidic Roots' (a book I am now looking forward to reading!). Without spoiling it, it tells the story of a girl named Esty, who aged 19 leaves her husband of one year, Yanky, for the unknown world outside her ultra-Orthodox community in Williamsburg, Brooklyn. Life in that community is all she has ever known and we watch her navigate her way through the outside world as she travels to Berlin, where her mother lives. I absolutely loved it, I was so interested to learn more about the Hasidic community, their customs and traditions and how differently they live their lives to us. It was incredibly moving and I highly recommend watching it.'
Categories:
Priory Post
Senior