Exploring a top-secret past.
Head of Computing and Upper IV Senior Form Tutor, Mr Dellow, encourages pupils to think outside the classroom and thus, on 9th October, took Upper IV to Bletchley Park, once the top-secret home of the World War II codebreakers. He reports:
'It is hard to believe that this is already our fourth visit to Bletchley Park. We have some super keen code breakers in our Upper IV year group and the work they have completed as part of our ciphers and code breaking unit meant that they were itching to go as we set off from Ealing. The significance of Bletchley Park continues to be celebrated in the media and the recent news of Alan Turing being the face on the new £50 note highlights this further. Bletchley Park was, of course, the code breaking centre of the world during World War II. The experience continues to impress our students, they worked their way through a series of ciphers and codes in their morning workshops and followed this up with a walk through the famous huts. The importance of Bletchley Park can only be fully understood by visiting and seeing the code breaking huts that played a crucial role in the Allied victory.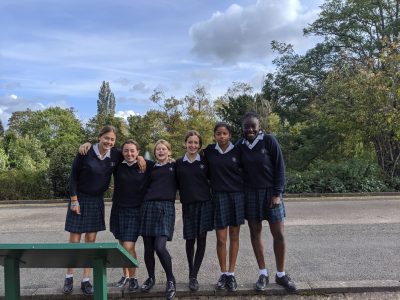 The day involved a guided tour where the staff tell fascinating stories about the people who worked here as well as the day to day routines and the history of Bletchley. The fact that over 2/3 of employees at Bletchley were women is an inspiration to our own code breaking girls.
There really is never enough time to visit the whole site is just one day which is a real shame. We did, this year however, manage to fit in a visit to the wonderful shop and the coach was full of puzzle enthusiasts on the way home. If you are stuck for Christmas gift ideas take a look at some of the following:
Bletchley Park Puzzles Logic Puzzle (£4.99)
Bletchley Park Codebreaking Puzzles (£4.99)
Bletchley Park Brainteasers (£9.99)
All are available on Amazon.'
Categories:
Priory Post
Senior