An evening of joy
Choirs, orchestras, soloists, readers, pupils, staff and parents – all our community at St Augustine's joined together for our annual Carol Service on Tuesday 12th December at Ealing Abbey. Fr Thomas led us in the Opening Prayer and the packed Abbey was then filled with the sounds of praise and jubilation.
From well-known carols, such as Once in Royal David's City and We Three Kings, to lesser known gems such as Sing We Now Of Christmas and Diamond Bright, the musical items were masterfully directed by our Director Of Music, Dr Geoffrey Higgins with the aid of Miss Westley and Mr Judson and beautifully performed by our musicians and choristers.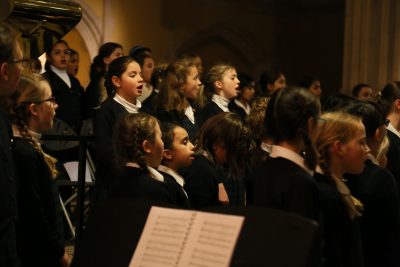 Ms Hagerty, Ms Eng and Miss Porter had arranged a beautiful procession of lights and the Biblical readings were thoughtfully communicated by a raft of readers from throughout the school.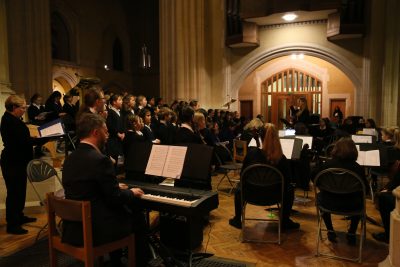 In addition, £1024 was raised for our two Carol Service charities, HCPT, The Pilgrimage Trust and StreetInvest – thank you to all who donated to these two wonderful organisations.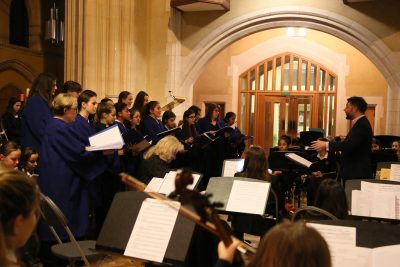 This was an evening to remember, an evening where as a whole school community St Augustine's Priory joined in a celebration of Advent and of the coming of the Christ Child.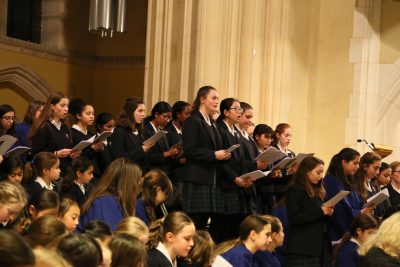 Photographs courtesy of Haranya Yogananthan and Isabella Ju, Lower VI
Categories:
Faith Life
Junior
Nursery
Prep
Senior
Sixth Form
The Association
Whole School