"Dream big, be determined and most importantly – enjoy yourself", Mrs Collins, Interim Head teacher.
It's hard to believe the end of the school year has come round yet again; events such as Roald Dahl Day, the High 5 Netball tournament and the European Day of Languages last September are still fresh in our minds!  The morning of Wednesday 12th July began with a final assembly for us to sing, pray and celebrate together, and big congratulations must go out to St Gabriel for winning the House Cup this year.
Mrs Collins, Interim Head teacher, also gave out the Bronze and Silver Duke of Edinburgh awards, as well as the Head's Commendations certificates and Sports Personality award.  Mr Dellow, Head of ICT, then congratulated the teams who attempted the Escape Room this week, and awarded the two runners up, 'The Saints of St Augustine's', and  'The Tres Amigos', and finally the winners who escaped in only 21 minutes, 'Frankie and the Musketeers'.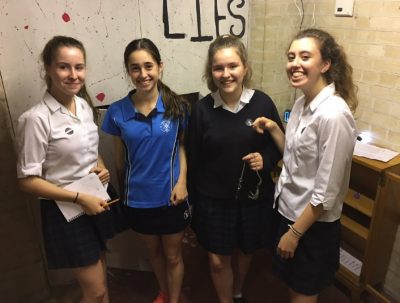 Mrs Collins ended assembly with some advice for the Summer holidays;
"Read a lot, do something you haven't done before, embrace living in London and having so many things on your doorstep, sleep a lot, read over your report again with fresh eyes, dream big, think about where you want to be in a few years' time – about the characteristics you will have, and plan how you will get there.  Be determined to use everything available to you and allow yourself to be brave, take risks and be spiritual.  Remember that a virtual conversation is not a real one, no matter what the adverts tell you.  Most importantly – enjoy yourself."
Have a wonderful summer!
Categories:
Junior
Nursery
Prep
Senior
Sixth Form
Whole School