Debut Poetry Collection Prize 2016
Congratulations to Mr Neil Elder, English Department, who is joint winner of the Cinnamon Press Debut Poetry Collection Prize 2016. Mr Elder organises the Tom Warner and Holly Hopkins poetry workshops at St Augustine's Priory and edits 'Poems from the Priory', our annual booklet of pupils' poetry from these workshops.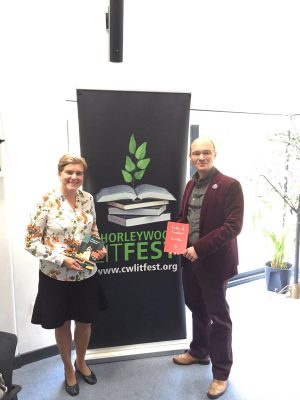 Cinnamon Press writes of the five finalists for this prize:
"The quality of these finalists was so high that the decision was almost impossible. We finally wrestled five very fine submissions down to two, and there we got stuck. Two very distinct and separate voices: Neil Elder's work is layered, sometimes quirky, always has a lot going on under the surface, is invariably fresh in perspective and remains wonderfully accessible; Patricia Helen Wooldridge has a beautifully modulated voice, uses beautiful sounds patterns, keeps every piece taut, lyrical and original. How to choose between two such accomplished writers? Of course, we couldn't, so for this competition we have joint winners.
Huge congratulations to Neil Elder with 'The Space Between Us' and Patricia Helen Wooldridge with 'Sea Poetics'. Look out for their collections in the 2018 summer and autumn lists."
For more information, please go to Cinnamon Press's website at: http://www.cinnamonpress.com/images/downloads/2017_poetry_award.pdf
To read some of Mr Elder's poetry, please go to https://abegailmorley.wordpress.com/
Last year, 2016, Mr Elder's pamphlet 'Codes of Conduct' was published by Cinnamon Press and subsequently shortlisted for a Saboteur Award. We look forward to seeing his new collection next year!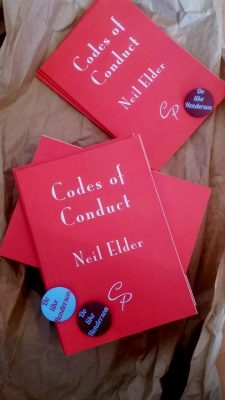 Categories:
Junior
Nursery
Prep
Senior
Sixth Form
Whole School