Feed me, Seymour!
St Augustine's Priory will be wowing audiences with their cutting edge version of the classic American musical, Little Shop of Horrors, at Questors Theatre on Thursday 9th, Friday 10th and Saturday 11th March 2017. The musical will be performed in the Judi Dench Playhouse, the main and highest capacity stage of the theatre, located at 12 Mattock Lane, Ealing.
The storyline involves poor downtrodden Seymour, who bites off more than he can chew when he decides to nurture a strange new plant in boss, Mr Mushnik's, flower shop. But will colleague and potential sweetheart Audrey notice Seymour if he finally makes something of himself? Just one scary dentist stands in their way…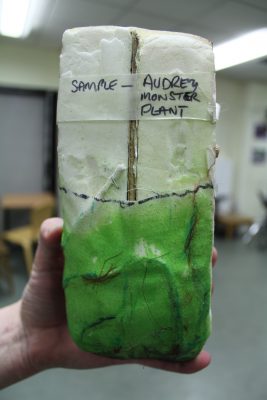 Production has already begun and it involves more departments than you may have imagined! This is a cross-curricular project with seeds planted in many different areas of the school, not only Drama and Music; the Art Department have been busily producing and presenting prototype Audrey II puppets to the Creative Team and Directors, as well as getting their hands dirty with the set design.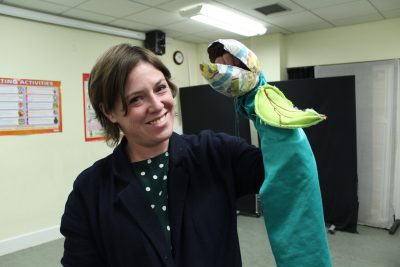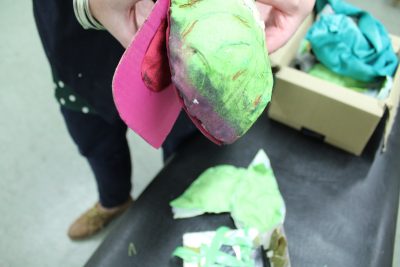 Our Art teacher Mrs Mackay with the Audrey II models
Assistant Director Laura Jacques of Lower V Alpha presented an impressively detailed Powerpoint with step-by-step instructions for a rehearsal she led last week, illustrated with a diagram of the stage they will be using at Questors Theatre, the show lyrics and initials of the actors involved.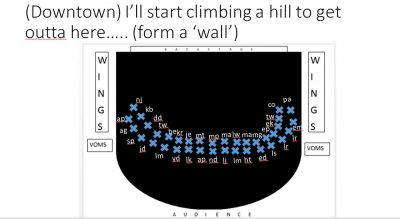 As well as all of these wonderful aspects of the show, our IT, Maths and Science departments are joining forces to cultivate our very own, real-life carnivorous plants! They may only be seedlings at the moment, but expect updates on the development of our ravenous replica Audrey II plants – if they're anything like their vicious, vined progenitor.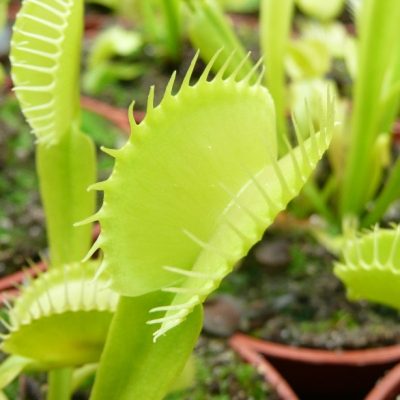 The man-eating Audrey II will be played by a series of puppets to be manipulated by three girls from the Junior school, who are yet to be cast – details to follow. Please visit the Questors Box Office at http://www.questors.org.uk/event.aspx?id=631 to book your tickets!
Categories:
Junior
Nursery
Prep
Senior
Sixth Form
Whole School