'Form III and Jessica's Ghost'
To have a love of reading is one of the greatest joys there is. Our School Librarian, Mrs Bhatti and a group of Form III students are reading a selection of books from the Book Trust School Library Pack 2016-2017. http://www.booktrust.org.uk/programmes/secondary/school-library-pack/
This reading programme is open to all students in Form III and aims to promote reading for pleasure, boost confidence, vocabulary and public speaking skills. The Form III Book Club is currently reading Jessica's Ghost by Andrew Norriss.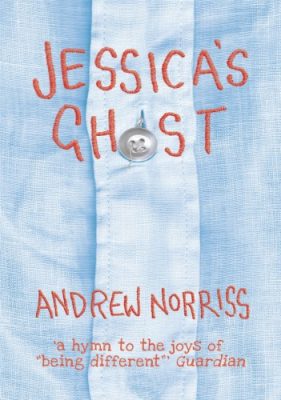 The Book Trust lays out the plot!: 'Francis doesn't have many friends. But one day Jessica sits down next to him. Jessica is a ghost, and Francis is the first person who has actually seen her since she died. Neither have anyone else to talk to, so immediately become best friends. Not long after they meet Andi, and she can see Jessica too. Then they meet Quentin, who can also see Jessica. They soon try to work out why the three of them can only see Jessica, as well as determining how Jessica died and why she is still here. Instead of a typical ghost story, this is a beautiful tale of friendship, as Jessica brings together three teens who wouldn't have ever spoken to each other. The book deals with serious issues while retaining a light tone.'

Read some reviews written by our students about the book:
Ellie Pearce commented, 'I'd say this book is for 10 to 12 year olds and is a great book for people who love ghosts.' While Katie Jacks added, 'I recommend this book to those who like Sci-fi and a dash a mystery.' Maysa Ahmad Hitt concurred, 'This book is for people who like unusual books with twists and turns'.
Out of a maximum 5 stars the Book Club gave Jessica's Ghost 4.3!
Categories:
Senior
Whole School