Attention to what?
The hustle and bustle of modern city living is considered, by many, a thrill. An inexhaustible supply of communication, entertainment, news and attention, keeps our young Augustinians' eyes and ears on ready alert. But in this mire of competing distractions, how readily do our girls' senses focus on that which they should?
Too often we find ourselves on autopilot, engrossed in things of fancy whilst oblivious to things of importance. A recurring victim of this rather common trait is road safety, and it is for this reason, that our students have once again showcased their prudence during this week's Road Safety Week.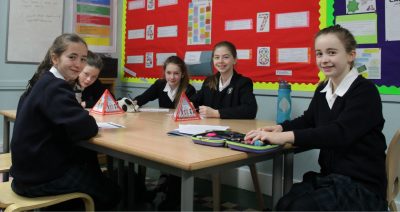 A medley of fun and informative activities facilitated the girls' learning in a practical context, across the whole school. Seniors took part in group discussions and learned useful facts and figures, which informed their participation in an interactive quiz. Amongst other challenges, students considered example incident scenes through the perspective of those typically involved, such as witnesses, police, victims and relatives.
Perhaps the most valuable task was an evaluation of individual school commutes: considering their own journey to and from school, girls identified risks and reflected on the ways in which an extra pinch of pragmatism could help to keep them safe.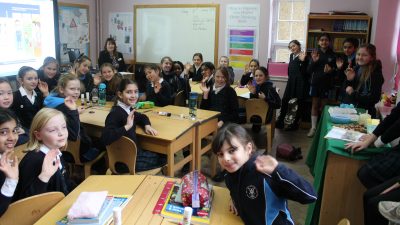 Juniors enjoyed lively discussions about the different safety measures appropriate as pedestrians and passengers. The Road Ahead, provoked consideration of simple measures to ensure visibility and good timing, such as only crossing the road at zebra crossings and never between two parked cars.
A salient message for girls arriving at school by car is, of course, always wear a seatbelt! These spirited discussions were aptly supported through the use of insightful videos, as well as the occasional anecdote from girls themselves.
The Preps had an equally hands-on approach, flexing their creative muscles by developing their own bright clothing and arm bands as part of learning the importance of visibility. Lots of fun and informative role play complemented the girls' general discussions about road safety, and this play-based approach instilled in the girls an enthusiasm for this essential life skill. The pièce de résistance was our in-house scooter training, Scoot Safely; as girls considered the importance of control, etiquette and awareness, these activities will culminate in the award of certificates to recognise their achievement.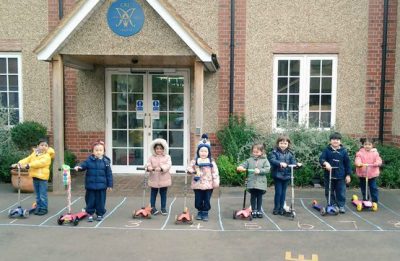 As we continue our efforts to instil a sense of responsibility in the girls for their own safety and that of others, these activities contribute to the preparation of St Augustine's Priory girls, for life-long health, happiness and success. We take this opportunity to thank parents for their reinforcement of the Road Safety message.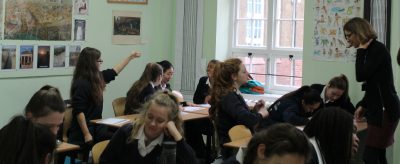 Contributor: TFarmer
Categories:
Junior
Nursery
Prep
Senior
Sixth Form
Whole School