Chemistry Club is set alight
Cries of 'Dr Atkinson, you're on fire today!' doubtless greeted Dr Atkinson as she spectacularly demonstrated methane bubbles on her hand (not to be tried at home!). Yes, the Senior Chemistry Club has taken off and is full of demonstrations, experiments and stimulating science to enthral and delight.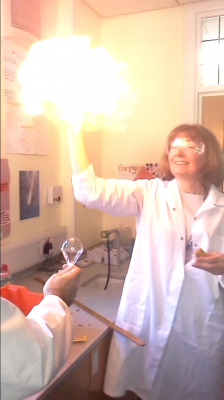 Mr Thomas, Head of Chemistry, announces that the place to be for Senior Chemistry Club is the Chemistry Laboratory. When? Friday lunchtimes at 1.10pm.
Apart from the incendiary Dr Atkinson, Mr Thomas also recently joined in by making bubbles. Unusual in that these were bubbles that fall, not rise.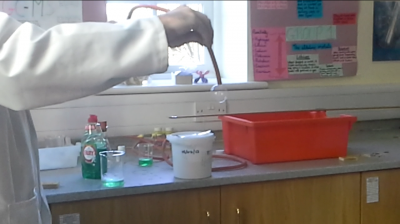 Join the Chemistry Club – as well as viewing the science staff setting themselves alight, join in by participating in hands-on experiments such as the 'magic' change of colour as a liquid is poured from a bottle into a wine glass. Not water into wine, but the clever use of indicator and alkali.
Remember:
The Senior Chemistry Club – open to all Seniors.
Friday lunchtimes, 1.10pm in the Chemistry Lab.
Categories:
Senior
Whole School