The Importance of Science
Recently, the Nursery explored the thrilling world of science through some experimental work in their laboratory (aka The Nursery).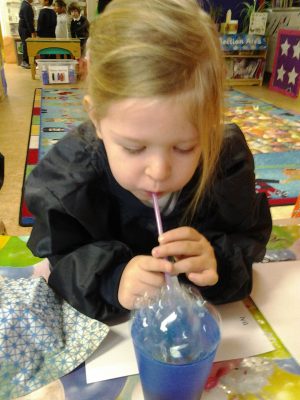 Miss Slight, the Form Teacher for the Nursery, writes about their investigations:
'Recently in the Nursery we all took part in an exciting science experiment! We first discussed in a group what ingredients we were using and the method we were going to follow. Sophia carefully squeezed dishwashing liquid into some cups and Jeevika mixed in the water. We talked about blowing through our straws and not drinking it like a drink.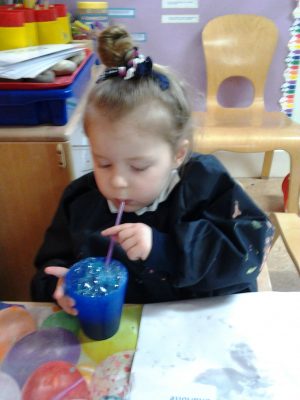 We weren't allowed to drink the mixture as it wouldn't taste very nice! We then wondered what would happen if we blew through our straws? We each picked up our straw and blew into the mixture as much as we could. "I'm making bubbles!" Charlotte said to the group. "Me too!" replied Sophia.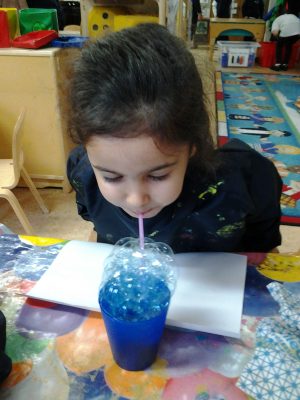 I then showed the children how to place a piece of paper on top of their cup to make a terrific bubble picture!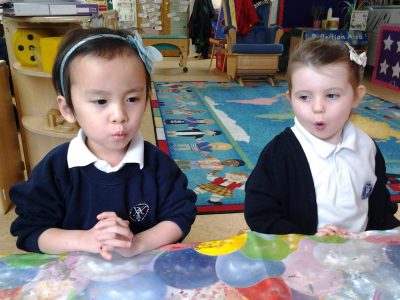 Through this experiment the children are developing interest in science. They are being inquisitive as they wonder, question and give things a go through trial and error. We all really enjoyed making our bubble pictures and were pleased to be able to take them home to show our families!'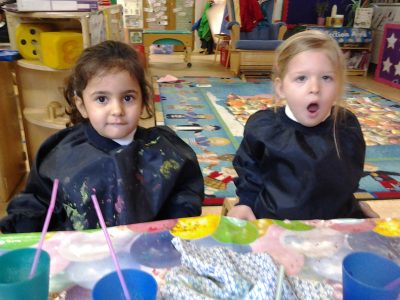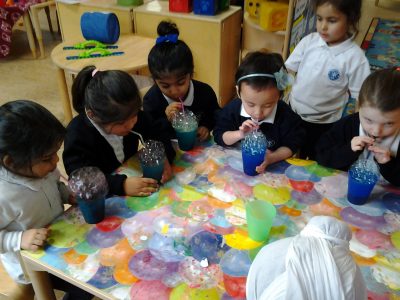 Categories:
Nursery
Whole School