From the Counsellor's Chair
In Part Two of 'Encouraging Resilience in Children,' Mrs Good, our School Counsellor, examines further approaches that parents can use to help foster resilience in their children. Adapted in part from an article by Dr Linda Mallory, Educational Psychologist.
Encourage risk taking:
Parents naturally want to keep their children safe. From the perspective of 'good enough parenting' no one wants to place their child in precarious, unpalatable situations by choice. But eliminating all risk altogether removes our children's lives of challenge. The key is to expose children to appropriate risks commensurate with their age, understanding and ability, and teach them the essential skills required to handle the risks. Giving children age appropriate freedom helps them learn their own limits. Observe and notice children doing something which involves an element of risk or independence. Ask questions such as, 'I noticed you did that all by yourself. How did you do that? What helped you?' How did you manage that?'
This helps children reflect on how they coped in a situation, encourages them to focus on the competencies they need and consider the qualities of persistence and curiosity required to take risks.
Let them make mistakes:
In a society where success holds kudos, failure is painful but it is not the end of the world. It can help children work out what to do next and make better decisions in the future. The key is what has been learnt from the mistake that is useful in taking forward. By asking children what they have leant and what they would do differently next time, they accept that's its 'okay' to make mistakes and focus instead on the process of decision making rather than solely the outcome.
Help children manage emotions:
The management of emotions is key in resilience. It is really important to help children feel that all emotions are okay. This includes anger, frustration, fear and confusion. They are signals that something is not quite right. When children are experiencing powerful emotions, notice them and feed this back sensitively. Ask them what they need. You may not provide what they need right there and then, but stopping to ask your child about their emotions is supportive. It acknowledges their feelings, indicates you are taking whatever is happening to them seriously, whilst encouraging them to reflect, think through and handle their emotions.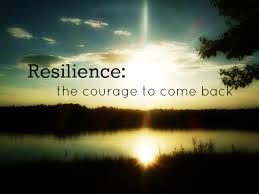 Model resilience:
Being a role model is possibly the most important aspect of helping build resilience. Children learn from observing the behaviour of their primary caregivers which tends to be their parents. Children see, children hear, children do. When we are calm and present in testing situations, when we manage our frustrations, it helps our children regulate their own emotions. When we make mistakes as parents it is good to be open and honest, own up to them, and share with our children what we have learnt.
The word 'resilience' comes from the Latin word 'resilio' meaning to spring back or rebound. Resilience is that capacity to overcome adversity and setbacks. Resilience helps children cope with the sometimes rocky road of childhood and adolescence, to become stronger adults able to navigate challenge and change, to self-regulate in difficult situations.
Mrs R Good
School counsellor,
BSc., MBACP (Reg. & Accred).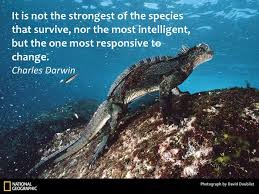 Categories:
Whole School