Year 5 enjoys a day of Science and Art
Continuing with our programme of partnerships with local Catholic primary schools Mrs Tippen, Deputy Head Juniors, reports on the visit of Year 5 from Mount Carmel Catholic Primary school on 14th January: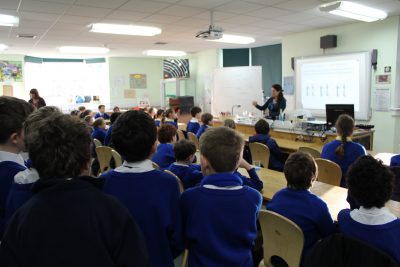 'On Thursday we hosted 56 Year 5 pupils from Mount Carmel Catholic Primary School. They enjoyed a day packed with exciting Science and Art activities. In the morning they explored acids and alkalis and learned that when you mix them, you can produce another element. They made carbon dioxide gas and were delighted when they made raisins dance! They then worked in groups to make a vehicle, which they raced in a competition against each other.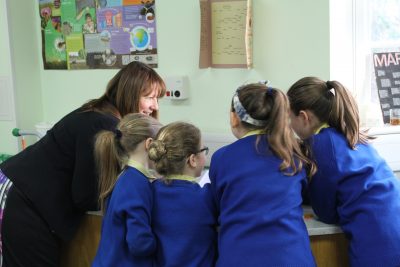 In the afternoon the children were amazed by all the examples of work by our pupils in the Art rooms. They listened to a very informative presentation and then went on to produce their own half animal, half human collages.
The Mount Carmel pupils had an amazing day which provided them with the opportunity to use facilities and resources that are not available to them in their own school. Great fun was had by all and we are so glad that we were able to give them this educational experience.'
The feedback from the Mount Carmel pupils, staff and parents was excellent and we were so pleased that they visited us. We look forward to extending our links with Mount Carmel and also to welcoming our next visitors, Year 5 pupils from St Christina's Primary School who will be visiting us for a day of science and also the visit of Year 5 pupils from North Ealing Primary School who will visit us to explore the world of modern languages.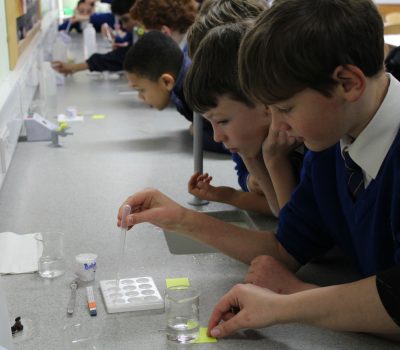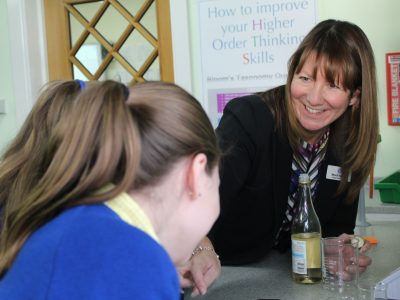 Categories:
Junior
Whole School