Uniforms donated
At St Augustine's Priory we have recently re-invigorated our school uniform and have been converting to our new school uniform over the last couple of years. Just before Christmas Mrs Collins, the Deputy Head, Seniors, asked parents to donate any of the old-logo uniforms they may still have had at home to the charity Mary's Meals which 'sets up community-run school feeding programmes in places where hunger and poverty' stop children going to school.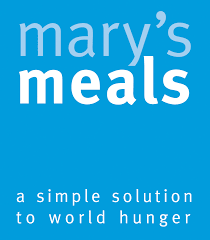 The parents of St Augustine's Priory turned up trumps and Mrs Collins took a magnificent 10 bin bags full of clothes to the collection point at St John Fisher parish, Perivale, on 13th December. She met some of the Mary's Meals volunteers who were wonderfully helpful and welcoming.
Gerrard McMahon of Mary's Meals wrote to Mrs Collins to say, 'I'm glad everything worked well and really appreciate your support. Thank you for keeping us in mind – I look forward to hearing again from you in the future.'
The Mary's Meals website states: 'At Mary's Meals, we are focused on one goal – that every child receives a nutritious daily meal in a place of education. Mary's Meals works in 12 countries across Africa, Asia, Latin America and the Caribbean.' Their vision is that 'every child receives one daily meal in their place of education and that all those who have more than they need, share with those who lack even the most basic things.'
This organisation provides one good meal to some of the world's poorest children every school day and is named after Mary, the mother of Jesus, who brought up her own child in poverty. Mary's Meals consists of, respects, and reaches out to people of all faiths and of none.
Collecting unwanted textiles and clothing is part of their Rags to Riches campaign and by this raises funds to help feed some of the world's poorest children and ensure they receive an education. Three bags generate enough money to feed a child in school for a year. More information on the Rags to Riches Campaign can be found on the Mary's Meals website, alongside more information about their work: www.marysmeals.org
The Mary's Meals' Prayer
Our Father, give us this day our daily bread
and forgive us for the times when we take more than our share of the bread that belongs to all.
Let us help You fill the starving with good things, not with scraps from our table.
Teach us how to share what is not ours to keep.
Clothe us with Your love that we may complete each good work you created us to do.
Place in our hearts Your compassion for each starving child
and use our little acts of love so that they starve no more.
Amen.
Categories:
Whole School