Hanwell Homeless Concern
Hanwell Homeless Concern is a local charity run by volunteers which provides an invaluable service to the homeless of the local area. Not only do they provide free food for homeless people at local church halls three times a week but they also provide free clothing when available, a doctor every fortnight, the use of a shower and a Christmas party.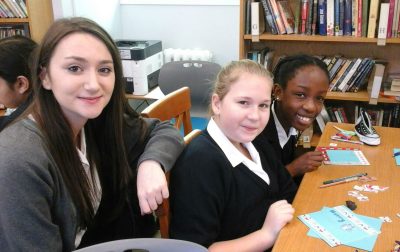 One of their dedicated volunteers who has been involved in running the charity for numerous years is one of our retired teachers, Miss Sylvia Clayton. For many years she was a key member of our Maths Department until her retirement in the late 1990s and before Christmas every year she returns to St Augustine's Priory to speak to the Sixth Form about Hanwell Homeless Concern and how they and we, as a community, can help.
St Augustine's Priory supports this charity every year by asking our families to donate bars of soap, which form part of the presents handed out at the Christmas party, as well as supplying Christmas cards – handmade by the girls in Form III (with the assistance of the Sixth Form!). The school community always provides wonderful support and this year was no exception. As you can see from the pictures, Form III and Sixth Formers had a great time making Christmas cards.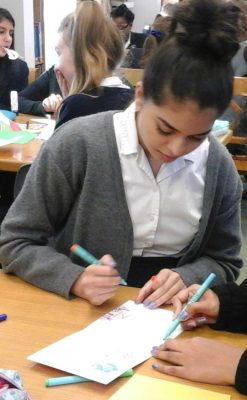 The Sixth Form also contributes to Hanwell Homeless Concern every year by donating their time and work at the charity's Christmas party. A large group of Sixth Formers attended the 2015 Christmas party, led by Billie Morrison, our Head Girl. The Sixth Formers set the tables, welcomed the clients (about 70 usually attend), served lunch, chatted to the clients and sang Christmas carols. The party this year was enhanced by the playing of our wonderful flautists. Katarina Krneta, one of the Sixth Formers who attended, said: 'It was good to help at the Hanwell Homeless Concern Christmas party – not only were we helping this great organisation and its clients, but we also had a good time. We were all working together to make it fun for everybody'.
Miss Clayton commented, 'The girls were excellent, led by Billie who had helped last year. I didn't have to direct operations, Billie did it!!! The flautists were very good, playing nearly all the time. All the girls entered into the spirit of the occasion. Our clients thought they were wonderful and so they were! They were a credit to the school. Thank you for your help.'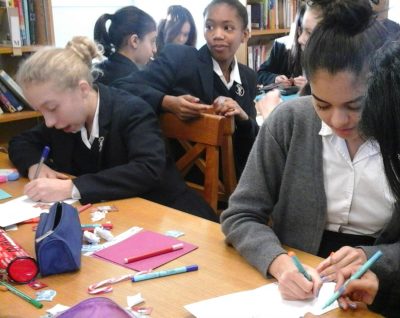 Ms Gandi, Director of Sixth Form, commented, 'Well done girls! Once again you made the school proud!
Thank you to the Sixth Form, Form III and all those who contributed to this enterprise, your help is very much appreciated.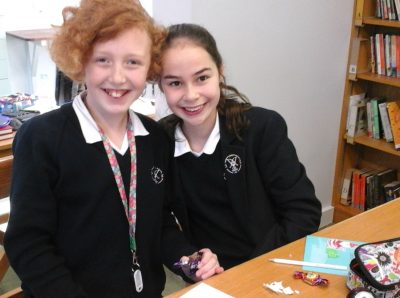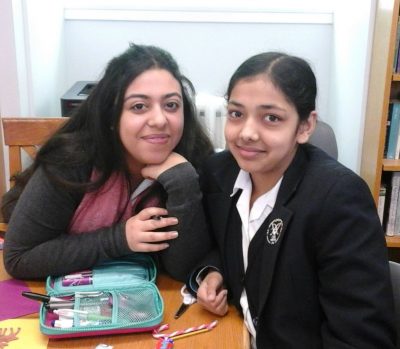 Categories:
Senior
Sixth Form
The Association
Whole School