The community embroiders together
You will remember that as part of the celebrations of our One Hundred Years of Faith of St Augustine's being on the Hillcrest Road site we have an on-going project to embroider and upholster the wooden Chapel kneelers. This has gone from strength to strength and over the Christmas holiday we hit a new high. Staff and parents took the embroidery frames home over the holidays to work on and the resultant progress has been astonishing.
One of our parents (and past pupils), Mrs Clare Cogswell (whose mother Rosemary also attended the school) triumphed in gathering a large group of past pupils at a local hostelry to embroider and enjoy each other's company. Mrs Cogswell reports: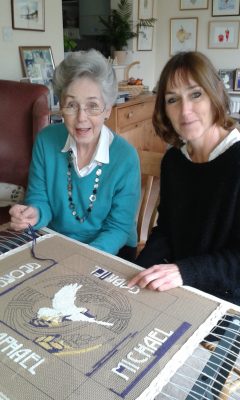 'I was pretty pleased with the response to my email to past pupils with nearly fifty 'old girls' ranging from age 10 to 86 who all came to put their stitches in to contribute to making these historical mementos for St Augustine's Priory. The Duke of Kent was a hive of activity with past pupils turning up and working hard on the embroideries!
The word went out and spread to girls and ladies, young and old. Whether they had been at the school for 1 or 14 years, they were part of its long history. If they were able, they came to stitch and relive old times. From 10 year old Isabel (who now lives in the United States) to 86 year old Sylvia who wouldn't have missed it for the world! They all made their mark on this special commemorative tapestry.
There have been lots of people who were not able to come owing to various reasons, but the Open Day on Saturday 5th March will soon be upon us and I am sure many more past pupils would love to come and place their stitches in these historic pieces on that day.'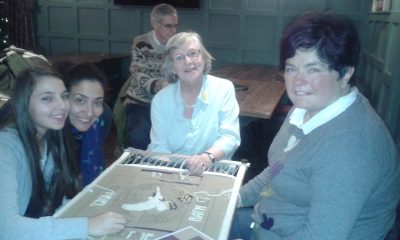 Acting Head of Art, Miss Eng, said: 'I am bowled over by the incredible number of people Mrs Cogswell has helped to take part and her lovely photos of girls of all ages show what a community St Augustine's Priory is!'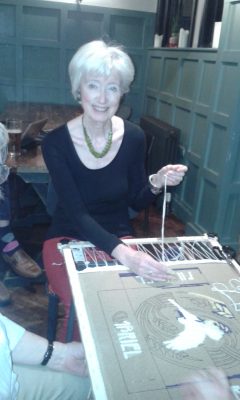 Thank you to everyone who worked on the embroideries over the Christmas holidays and to Mrs Cogswell for inspiring so many others to take part.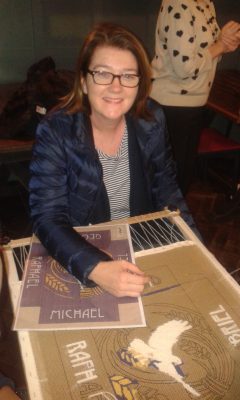 We look forward to the on-going progress of this wonderful programme in 2016.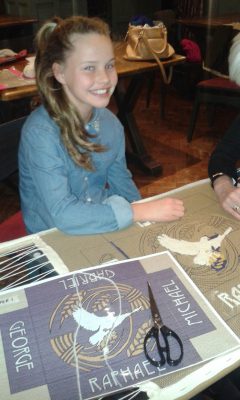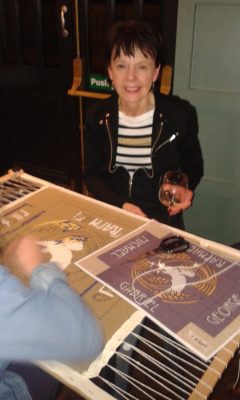 Categories:
Faith Life
The Association
Whole School