Oxbridge interview practice
Several Upper Sixth Formers from the John Lyon School in Harrow were our guests today as they visited St Augustine's Priory to take part in some practice interviews in preparation for their Oxbridge interviews. At the same time, our Upper VI Oxford and Cambridge candidates visited the John Lyon school for their interview practice. We value the opportunity to take part in this exchange programme with the John Lyon School and know that it will be very fruitful.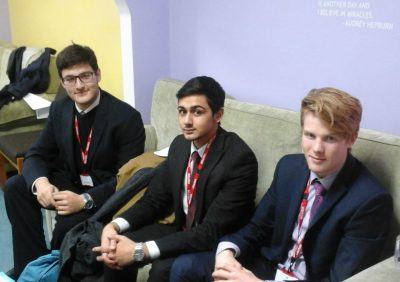 Mrs Raffray, Headteacher, commented 'It is wonderful to meet young people who are passionate about their subjects and who show such intellectual rigour and curiosity'.
The candidates here today hope to study a variety of subjects at university, including History, Medicine, Philosophy and Economics and were put through their paces by our academic staff.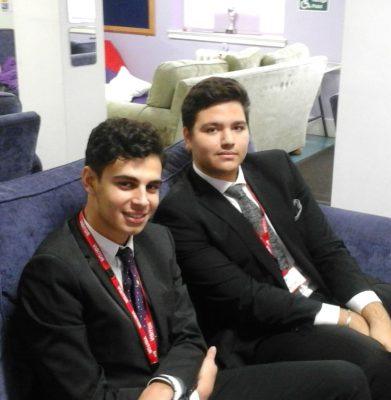 Mrs Macallister, Head of Humanities, and Mr Murphy, Director of Sixth Form (UCAS) are here pictured with two of the Sixth Formers from the John Lyon School.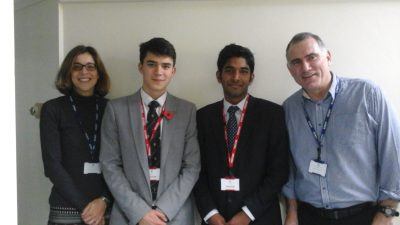 Categories:
Sixth Form