Calling all competitors!
This term has seen a feast of poetry: from pupils, parents and staff members. We would now like to continue this with the Poetry By Heart Competition, which is open to girls in Lower V and above.
This is a national competition with the first round taking place in schools. The St Augustine's Priory school competition will be on Friday 20th November at 4.00pm.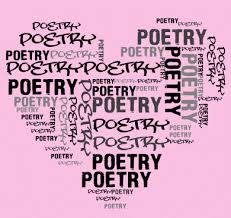 Poetry By Heart's website says:
'Poetry By Heart is a national competition designed to encourage pupils aged 14-18 and at school and college in England to learn and to recite poems by heart. Not in an arm-waving, props-supported thespian extravaganza, but as the outward and audible manifestation of an inwardly-understood and enjoyed poem.
Each pupil is challenged to memorise and recite two poems – one published before 1914 and one in or after 1914 or one from a special collection of World War I poems as part of the centenary commemorations. Pupils choose these from the timeline anthology of over 600 years of poetry on this website. In 2015-16, for the Grand Finals, contestants will recite a third poem. [please look on http://www.poetrybyheart.org.uk/anthology/]
The competition is a pyramid of participation from individual classrooms to whole school/college contests, then county contests, regional semi-finals and the grand final, to be held at Homerton College, Cambridge on March 17th – 19th 2016. In the process, pupils foster deep personal connections with the poems chosen and bring poetry alive for their friends, families and communities.'
So, if you are in Lower V or above do please enter this competition which is a festival of poetry. You will find details on the VLE or at http://www.poetrybyheart.org.uk/what-is-poetry-by-heart/ or from Ms Brown at CBrown@saintaugustinespriory.org
Categories:
Senior
Sixth Form