Amazing clubs on offer for pupils and staff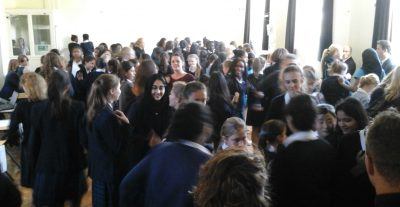 Today, 10th September, saw our Co-Curricular Fair. This was an exciting event; stalls were displayed in the Hall and at lunchtime girls crowded in to see the wares on offer. There are a great variety of clubs available to join including Debating, Public Speaking, Zumba Fitness, Book and Film Club, Manga High, Faith and Belief, French Conversation, Art, A Stitch in Time embroidery, Justice and Peace, Computing Innovation, Choir, Yourspace, Cheerleading, Sports clubs, La Esperanza, creative writing and even Lego. And many more!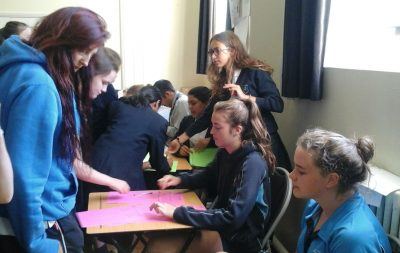 Ms O'Brien, who is running the Book and Film Club, commented, 'I had a great response to my club, it was wonderful to sign up so many pupils interested in extending their learning beyond the classroom – I even signed up three staff members!'
The clubs are open to both pupils and staff, so whether you yearn to embroider kneelers for the Chapel, investigate Maths, sing your heart out or build a model of the Tower of London with Lego – investigate and join up now.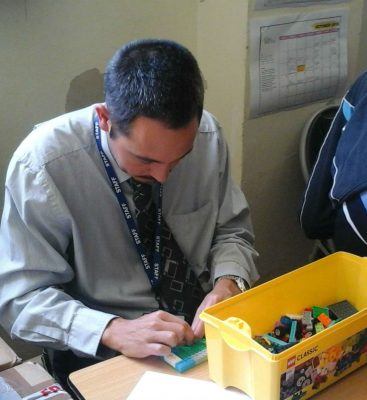 Categories:
Priory Post