CND Peace Education Creative Writing Award
Lower IV author, Anna Hadfield, awarded third prize
We are delighted to announce that Anna Hadfield, Lower IV, has been awarded third prize in a national creative writing competition, the CND Peace Education Creative Writing Award, Secondary School category with her story entitled, 'The Day the Bomb Fell'.
The CND website explains, '70 years ago, on August 6, 1945 the US dropped an atomic bomb ("Little Boy") on Hiroshima in Japan. Three days later a second atomic bomb ("Fat Man") was dropped on the city of Nagasaki. These were the only times nuclear weapons have been used in war. It is estimated between 150,000 and 280,000 people lost their lives.'
This year, to commemorate the anniversary of the bombings, CND Peace Education hosted a creative writing competition on the theme of "The Day the Bomb Fell".
The Education Outreach Officer of CND (Campaign for Nuclear Disarmament) said of Anna's work, 'We were exceptionally impressed with your entry!' Anna wins a £20 book voucher and her work will be published on CND's website during the commemorations for the 70th anniversary of the bombing of Hiroshima and Nagasaki.
On hearing the news Anna commented, 'I am very pleased and excited and my parents are very proud. I would like to thank my teachers, especially Dr Gill, for encouraging me to enter'.
Headteacher, Mrs Sarah Raffray, said 'Creative Writing is a real strength of this school. A characteristic of girls here is they don't just think out of the box but write out of it as well'.
The prize-giving ceremony took place in the Houses of Parliament on the evening of Friday 3rd July 2015 when Anna had the opportunity to read our her entry. The event was hosted by The Right Honourable Baroness Jenny Jones of Moulsecoomb, AM FSA.
The judges presenting the awards were:
Victoria Brittain: Journalist, author and former associate foreign editor of The Guardian. Her books include Hidden Lives, Hidden Deaths and Death of Dignity.
Madeline Held MBE: Chair of Nuclear Education Trust and academic in the Faculty of Arts and Human Sciences, London South Bank University.
Carol Thompson: Children's Author and Illustrator. Ms Thompson has illustrated more than forty-five books for children, and is the recipient of the Mother Goose Award for Children's Book Illustration.
Dr Kate Hudson: General Secretary of the Campaign for Nuclear Disarmament and author of a number of books including 'CND Now More than Ever: the story of a peace movement'.

Here we print Anna's prize-winning story:
The day the bomb fell
'The day the bomb fell I was fuming. I was antagonized. I briskly walked down an overgrown alley. Brambles and nettles pierced into the back of my ankles. My head was filled with indignation and outrage. It was a sweltering day in early August. The sun was a glowing medallion in the empty blue sky. Again, I had got myself in a dispute with my closest friend, Aiko. We arranged to meet at the local park in Hiroshima. It was an unspoiled, serene place where we always used to hang out when I used to live there. Our argument escalated rapidly and before we could resolve it, I furiously stormed off and tried to work my way back to the train station.
I was debilitated when I finally arrived home. Exhausted, I dragged myself effortlessly to my bedroom where I was alone with my thoughts. I immediately began to regret the things I said to Aiko. Looking back, I realised how egotistical and self-indulgent I had been. But, it was too late. It was too late to apologise. I had to make it up to Aiko some way and soon. I couldn't let the guilt hang over me any longer. Then, simultaneously an idea popped into my head! I remembered the train times and realised that I had just enough time to make it back to Hiroshima and surprise Aiko.
Once I had gathered enough strength, I desperately made my way to the train station. The weather had dropped to a cool breeze which refreshed me on my journey to the city. Just as I was approaching Hiroshima, a rambunctious, powerful sound pierced my ears. The train stopped abruptly and I was violently flung forward. I could feel the ground shaking vigorously. I was perturbed and baffled as to what just happened. I was slightly disorientated as I frantically stumbled to my feet in the search for a window. My heart sank to the bottom of my stomach as I saw the thick cloud that lingered above Hiroshima. I knew exactly what it was. It was a bomb. I let out the loudest scream my lungs would allow. Aiko was there. My body trembled as my mind began to imagine what could have happened to Aiko and her family. I had known them all my life.
Everyone was evacuated from the carriages. The sound of sirens echoed in my ears for hours. The sky was no longer filled with a warm blue but a grey, caliginous cloud loomed over Hiroshima. Hiroshima was a 5 mile walk from where the train had stranded me. For once, it hadn't bothered me that my body was lifeless and couldn't take me any further. I determined to make sure Aiko was safe and nothing or nobody was going to stop me.
I arrived at Hiroshima. Words can't describe what I saw, it was horrific. The city that had once been my home was destroyed. The floor was scattered in rubble, ash and the remains of buildings that had once been. I couldn't recognise anything. All that could be heard were the shrieks and cries from people. It was hopeless. In despair I fell to my knees and let out a long wail.
In desperation, I began to search in shelters, hospitals and anywhere I could imagine. No one had found or seen Aiko since the bomb had fallen. I was clinging on the very last bit faith I had left. The one thing that ate away at me was the fact that nor me or Aiko were on good terms. So, if something did tragically happen to her, the last thing she would remember of me would have been the argument.
I forced myself back to the train station for the fourth time that day. I felt discouraged and anguished. I tried to think what Aiko would have done if the situation was the other way around. Somehow I felt I hadn't done enough and that I had let down our friendship.
It was a week before we heard any news. With regret, Aiko was one of 80,000 killed. I would have liked to have ended this story on a jubilant note. However, this was unfortunately the reality for many people who had relatives or friends in Hiroshima. I was 14 and a half when I lost my best friend.'
Many congratulations, Anna, on your award and thank you for such a moving story.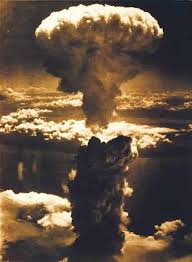 Categories:
News Flash