Collected Grimm Tales
Upper IV 's showpiece performance
One of the highlights of the last half of term was Upper IV's production of 'Collected Grimm Tales', the adaptation of Grimm's fairy tales by Carol Ann Duffy. Here, Heather Woodman, Upper IVA, reports on this unique production.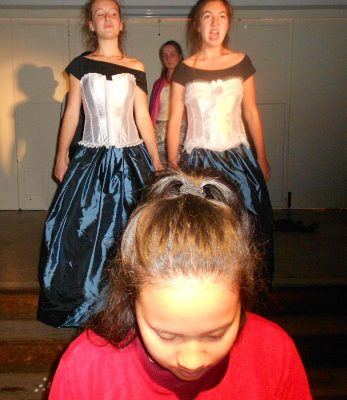 'On 29th and 30th April Upper IVA and Upper IV Alpha took it in turns to put on two amazing performances of Carol Ann Duffy's 'Collected Grimm Tales'. Everyone had great fun working together to put on the performances especially on the rehearsal weekend, where both classes came together as one for a whole weekend at school, supporting and giving each other help and advice.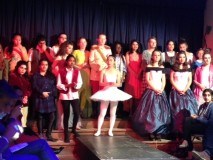 But before we even started rehearsing the performances, we were assigned our characters. As one of my characters was a duck, I began searching the internet from top to bottom for some fitting music to go along with my dance. As I was searching I came across many different songs that I thought would fit the play perfectly. Two albums in particular caught my attention, 'Grimm Tales' by Nox Arcana and 'Magical Creatures' by Derek and Brandon Fiechter. That's when I began marking up my script, which soon became layered with an assortment of pencil markings and mismatched post-it notes. After discussing my ideas with Mrs Brown (who was in charge of the performances of both classes) and sending many an email to the composers of the music asking permission to use their works of art in our rather small scale, but extremely important production (even getting one email from Derek Fiechter saying, "Your performance seems like it's going to be a thrilling one. It's a shame I live in the States as I'd love to come along"), I took it upon myself to find fitting music to enhance Upper IVA's performance.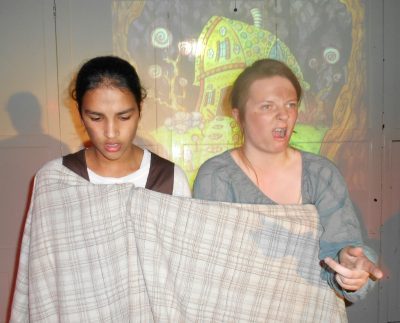 Everything was coming together just as planned, the music fit perfectly just as Mrs Brown and myself had hoped, the acting was exquisite and the costumes… well the costumes just topped the whole thing off like the icing on a cake. During the rehearsal weekend everyone was really beginning to get a sense of what the night of the performance was going to be like. We all took ownership of our own lighting, staging and, of course, music. It was during this rehearsal weekend that Mrs Brown approached me and asked if I wouldn't mind doing the music for Upper IV Alpha as well, a task I gladly took on with open arms.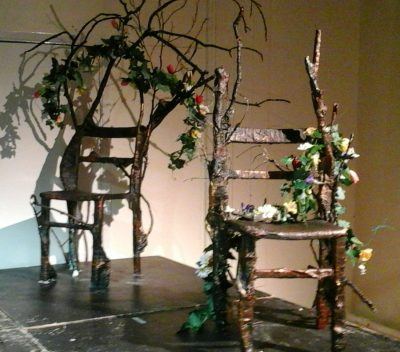 Everyone put in as much effort as humanly possible to make the performances the best ones our year group would ever put on and by far the most memorable too. It was a thrilling experience and possibly our last taste of "true" freedom before we all get our heads down and stuck into our new GCSE timetable. The performances, determination of everyone involved and new memories will be something I'll never forget.'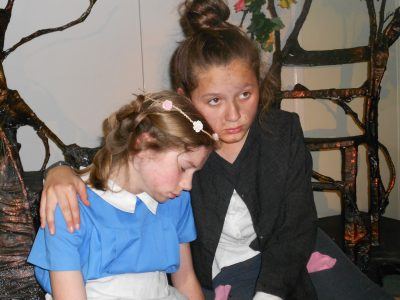 Categories:
Senior