Walking a Hill for Nepal
Lower V and staff climb Horsenden Hill
'We're taking a walk in the park for those in Nepal whose lives are far from a walk in the park'. So said Mr Ian Chappory, Geography Department, about the Fundraising Friday climb for Nepal on Horsenden Hill this afternoon, Friday 22nd May.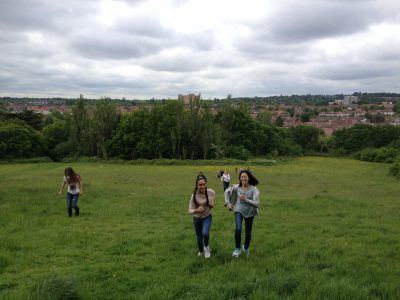 Lower V pupils and members of staff undertook a sponsored walk over Horsenden Hill in order to raise money for the relief operation in Nepal which will then be added to the money raised at last Friday's event, Building a Bridge to Nepal, which raised over £400 by laying a line of £1.00 coins from one end of the cloisters to the other.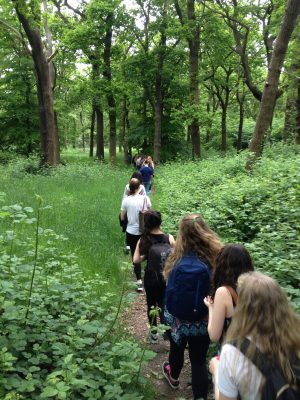 Both events are the initiative of Lower V pupils who are keen to raise money to support the vulnerable people in Nepal after the devastation and suffering caused by the two recent earthquakes. As Olivia, Lower V said, 'It's good to be involved.'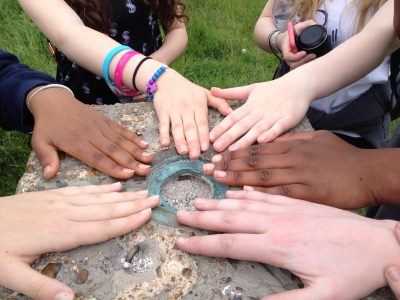 Mrs Raffray, Headteacher, commented, 'This is typical of St Augustine's Priory girls to lead such a fundraising effort'.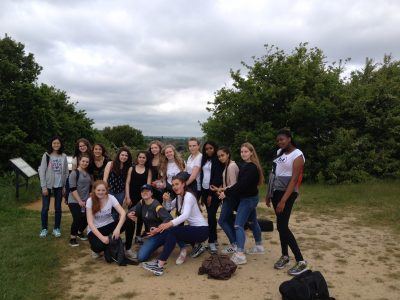 This initiative follows on from the success of our recent collection from pupils and parents of 150 bags of clothing to be sent to Nepal.
Categories:
Senior