Your Life You Choose
Citizenship Day at St Augustine's Priory
On Tuesday 3rd February St Augustine's Priory's Form III welcomed Year 7 of Clifton Lodge and Durston House to 'Your Life, You Choose' a citizenship day about young people and their choices.
We have hosted Your Life You Choose at St Augustine's Priory for several years. This is a multi-agency initiative, delivering a one day's presentation to Year 7 pupils, set up by local magistrates in the London Borough of Ealing in 2008 and now available in several more London boroughs. Your Life You Choose is aimed at deterring young people from a life a crime by making them aware of the consequences of crime, not only to themselves if they become offenders, but also of the effects it will have on parents, friends and victims.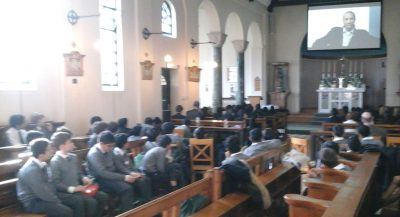 Led by magistrate Mrs Diana Dishley the day also involved members of the Prison Service, Victim Support, the Youth Offending Service and the Police and consisted of presentations exploring the far-reaching consequences of crime and providing a unique insight into the various agencies involved.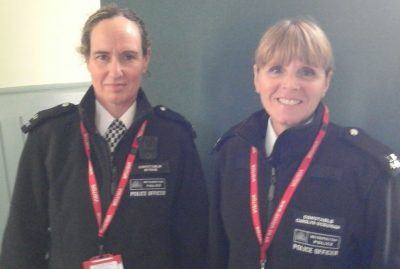 Charlize Miradi, Form IIIA comments, 'We learnt a lot and watched videos about people who have been in this situation. It was very interesting and a life lesson to us in Form III'.
Katie Fung, Form III Alpha adds, 'We had talks from magistrates, the police, Victim Support and the Youth Offending Service. They talked about what a crime actually is, where to receive support and help and how not to get involved in a crime. I really enjoyed Your Life You Choose and learnt a great deal. Thank you to Miss O'Brien for organising the day'.

Categories:
Senior