Ten Ten Theatre
Senior School Performances
On Monday 2nd February Ten Ten Theatre visited St Augustine's Priory to perform plays for Upper V, Upper IV and Lower IV. Ten Ten Theatre is an award-winning theatre company working in primary schools, secondary schools, young offender institutions, parishes, community venues and theatres throughout the UK and has visited us for several years. Their plays for young people are a valuable resource for PSHE lessons.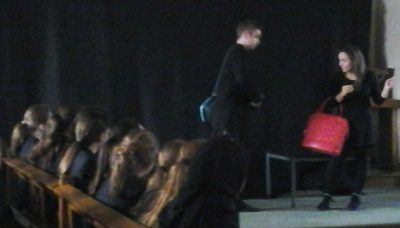 Ten Ten performed three plays while with us: 'Chased' for Upper IV, about respecting your body, yourself and about relationships and peer pressure; 'Birthday Party' for Lower IV which centred on the issues of popularity, bullying and friendships. Finally, 'Babies' was performed for Upper V and was not only valuable for PSHE but also for the GCSE Religious Studies curriculum and dealt with issues around parenthood and relationships.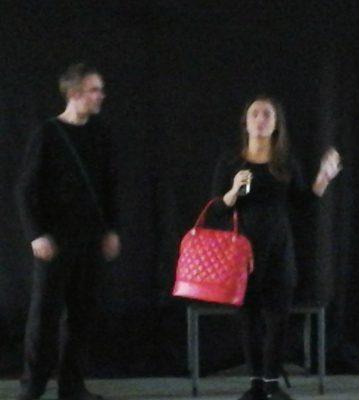 Our pupils enjoyed the productions and each class asked thought-provoking questions of the facilitator who, while complimenting all our students, said that our Lower IV girls' questions, comments and observations showed a maturity of character and thought.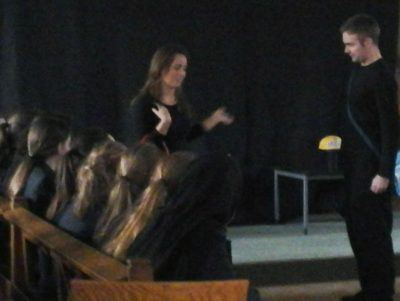 Ten Ten Theatre's productions have an underlying Christian ethos rooted in the Catholic tradition. The name 'Ten Ten' is derived from the scripture passage John 10:10, "I have come that you may have life, life to the full." Through all of its work, Ten Ten aims to enable participants to "live life to the full."
All the issues covered in the productions which Ten Ten Theatre brought to us will be followed up after half term in the girls' PSHE lessons.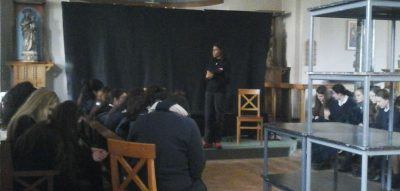 Categories:
Senior