A Stitch in Time
No experience required!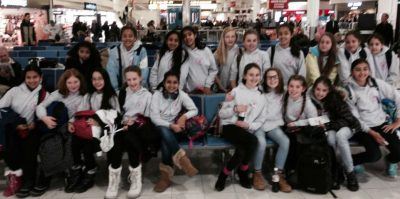 We are marking our centenary year in Hillcrest Road, our 'One Hundred Years of Faith', in several ways, one of them being our 'A Stitch in Time' project. This project, to upholster the wooden kneelers in the Chapel, is gathering momentum.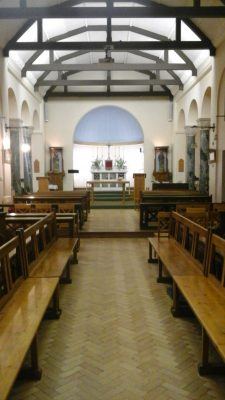 Miss Eng, Art Department, is coordinating the project and representatives from the groups involved met again on Tuesday, 3rd March, to discuss proposed designs and make a preliminary start on creating cartoons of motifs inspired by the symbols, patterns and colours of St Augustine's Priory and our Catholic faith.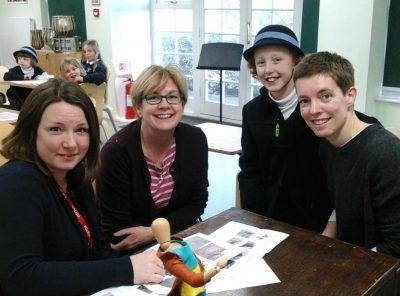 Our aim is to involve everyone in this project – from pupils in the Nursery right up to the Sixth Form, their families and staff – and produce items which will be of use and beauty for the years to come. Embroidery takes a long time so we will be working on this project over the course of a year.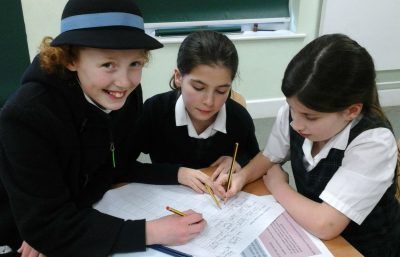 For inspiration, we are looking at the designs and symbols already present all around the school which may help us to formulate some of the designs for the kneelers. Some of the pictures with this article show you a few of the symbols you may well walk past frequently and not notice! You will also be familiar with the chairs embroidered by the nuns over one hundred years ago.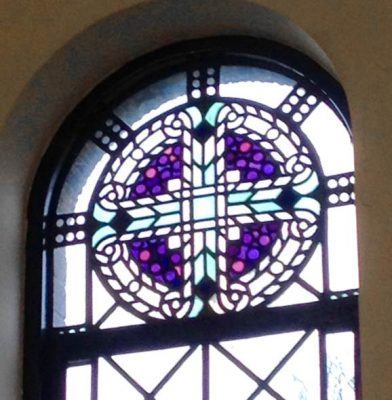 To whet your appetite, why not join us on Saturday 14th March at the Victoria and Albert Museum? We will be meeting at 10.30 a.m. in the foyer of the museum and will aim for Room 94 (Level 3) which houses the Medieval Tapestries and Rooms 118-125c (Level 4) which includes work from the Arts and Crafts Movement. This is an optional visit for both parents and students, it is a visit unsupervised by staff and people are free to leave when ready to do so.
After the visit to the V&A, our next meeting will be from 4.00 – 5.00 p.m. on Wednesday 22nd April in Boland.
Don't be put off becoming involved by a lack of experience or expertise! Don't worry if you have never embroidered or don't know your appliqué from your satin stitch – all those who are interested are welcome, tuition will be given!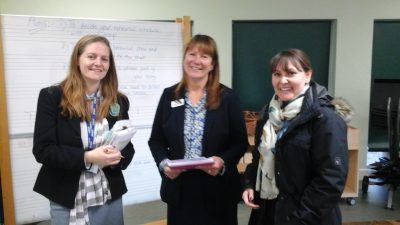 Creativity is not the preserve of the minority – creativity is for everyone!
If you are interested in becoming involved in 'A Stitch in Time' please email Miss Eng at CEng@saintaugustinespriory.org
We look forward to hearing from you!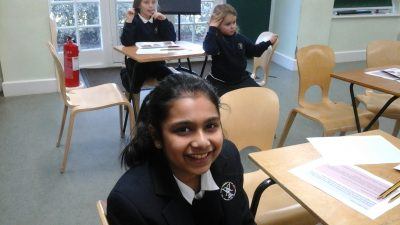 Categories:
Whole School