Election Fever
Hustings for Head Girl and Deputies

General Election? What General Election?
This week our attention is focused on the elections for the next St Augustine's Priory Head Girl and the three Deputy Head Girls. On Monday 2nd March the candidates for these posts gathered in the Scriptorium to convince each and every one of us that they are the candidate to vote for!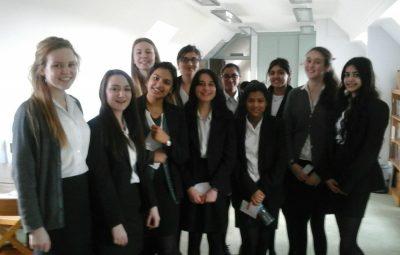 Our candidates would give those in Westminster a run for their money.
Confident, convincing and witty, each candidate was persuasive, presenting herself with poise and plying us with cogent arguments as to why she is the candidate to elect.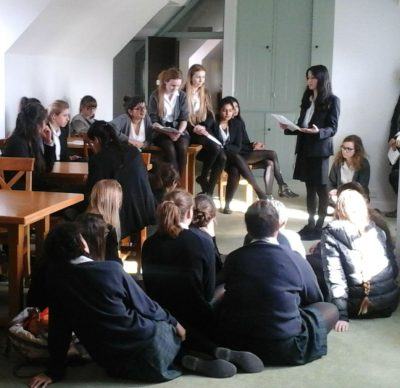 Our candidates for Head Girl are: Lida Ghanadian, Alexia Kirov and Billie Morrison.
Candidates for the three Deputy Head Girls are: Nida Ahmed, Jasleen Deu, Katarina Krneta, Jeeba Marri, Jenna Masih, Alexandra Miradi, Aoife-Jane Moss, Rhiannon Phillips, Shivali Sharma and Ridhi Thukral.

All the candidates had programmes of action they would like to put into place; they spoke of being a link between pupils, between staff and pupils, of hard work and aspirations.
The candidates encompass a wide range of experience at St Augustine's Priory. Some had been here since Prep I, some since Form III, but all of them spoke with conviction about why they care about this school and why it matters, their hopes and how they want to 'give something back'.
So – make sure you vote this week on the VLE for your choice of Head Girl and Deputies.
As Nida Ahmed said, 'you all need a Deputy Head girl'!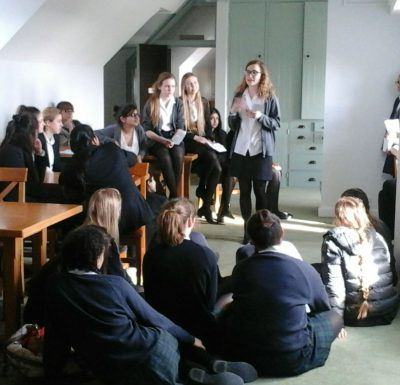 Categories:
Senior
Whole School