Building snowmen
The Nursery in the snow
Our grounds are covered in the first snows of the winter. This can mean only one thing – our Nursery out and about in our grounds building snowmen.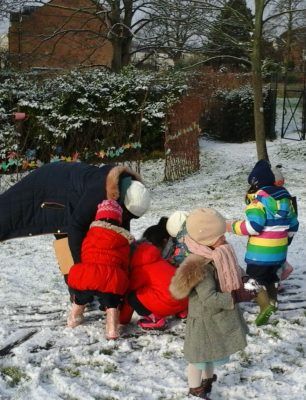 Led by Miss Bani, Form Teacher Nursery, and her colleagues, our Nursery pupils put on their warmest winter clothing ready to build, build, build.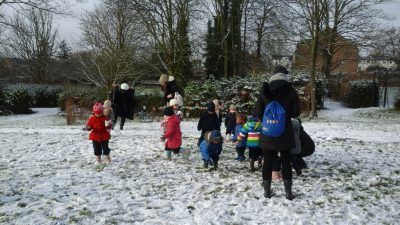 As Miss Bani said, 'This teaches us teamwork and how to work collaboratively'.
As Anishka said, 'I like building snowmen'.
Stella took another view, 'You can see snow footprints'.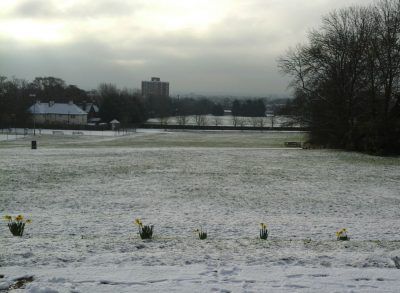 Categories:
Junior
Nursery
Prep