Laura Curran returns!
Past Pupil PGCE placement
We welcome back Laura Curran, one of our former Augustinians.  After graduating from Southampton University last summer with a degree in Philosophy and Politics Laura is now a PGCE student at St Mary's University, Twickenham studying for a Secondary PGCE in Religious Education.
At the moment Laura is shadowing Mrs McDermott, Head of Religious Studies, but from 9th February will be teaching classes and will be with us until the May half term.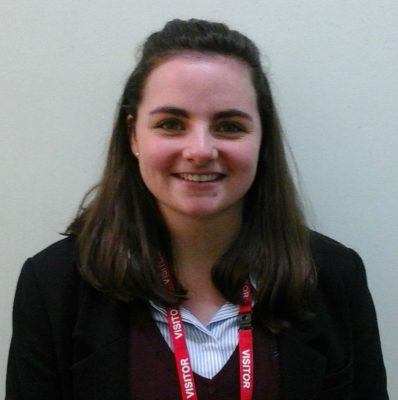 Laura says that it was pure chance that she came back here:  'The university allocates placements, so that when I opened the envelope and saw that I would be coming to St Augustine's Priory I was shocked and excited!  I didn't realise that they would place me here!'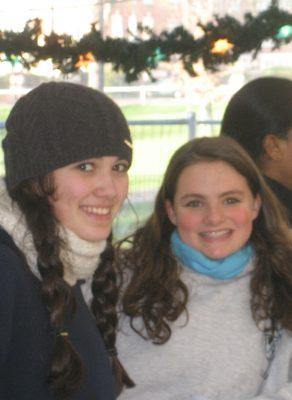 Laura, on the right, on a school trip while in the Sixth Form
Although Laura left here in 2011 after completing her A Levels (and having been a pupil here for ten years) she has been recognised by some Lower V girls who remember her as a pupil here!
Laura says that 'I already know a fair amount of the background of this school and that makes it easier to fit in'.
While a pupil here Laura played hockey for St Augustine's Priory and remembers Progression 2011 as one of the highlights of her time here.  (Progression is a formal dinner held every year in September for the Upper VI who are about to go to university).
Laura taking part in a Duke of Edinburgh's Award expedition in the Brecon Beacons
Laura says: 'While I am here Mrs McDermott is my mentor and, of course, was one of my favourite teachers!  I feel really privileged to do my training here and really excited to learn how to teach from the teachers who taught me for ten years!'
We hope that Laura enjoys her time back at St Augustine's Priory and wish her every success.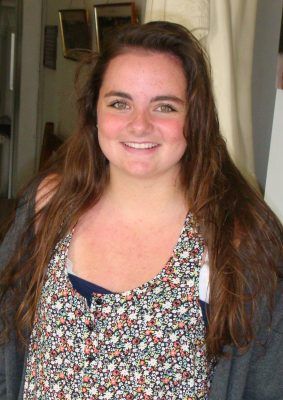 Laura on her A Level results day, August 2011
Categories:
Priory Post