Hockey Rules!
Internationals visit St Augustine's Priory
Our hockey players had a wonderful time on Wednesday 21st January as St Augustine's Priory played host to two England and Team GB hockey internationals, Georgie Twigg and Sam Ward. Our P.E. staff and coaches had organised the visit – a fantastic encouragement and a terrific help to our enthusiastic girls as they seek to improve on and expand their hockey skills.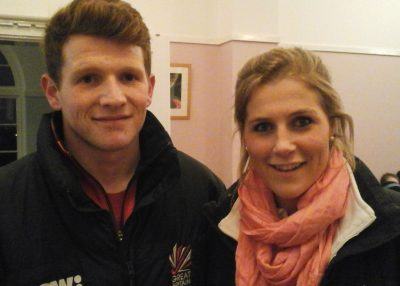 Sam Ward and Georgie Twigg
Georgie and Sam ran a great training session for our girls on the astroturf and then followed this up with a question and answer session over tea. The Nuns' Refectory was filled with junior and senior hockey players, parents and staff as the girls bombarded Georgie and Sam with questions ranging from the technical and tactical to the light-hearted.

After the question and answer session both Georgie and Sam were happy to sign autographs and pose for photographs with girls and staff.
Georgie Twigg has played hockey internationally for several years and, among other successes, was in the GB Bronze medal winning team at the 2012 London Olympics and also in the Silver medal winning England team at the recent 2014 Commonwealth Games in Glasgow.
Sam, a recent addition to the England squad, and Georgie have an exciting year ahead of them as they prepare with the rest of the GB Team hockey squads for the summer qualifying competition for the 2016 Rio Olympic Games.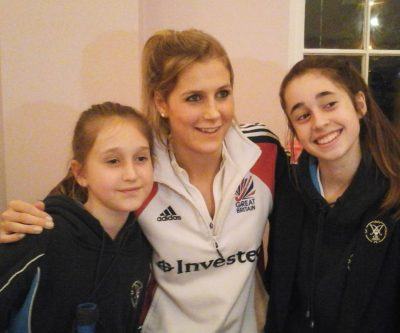 This was a fantastic afternoon and a not-to-be-missed opportunity for our hockey players to meet and learn from two wonderful exponents of the sport.
Thank you to Georgie and Sam for spending time with us and sharing their knowledge and enthusiasm for such a great sport!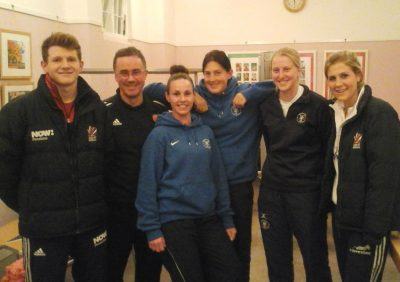 Left to right: Sam Ward, Mr Moore (hockey coach), Mrs Lindsay (PE Dept), Miss Hales (PE Dept), Miss Lymburn (Head of PE), Georgie Twigg
Categories:
Junior
Senior