The Chapel Singers
Performance at Our Lady of Victories
The Junior and Senior Chapel Singers performed at the Vigil Mass of the Feast of Christ the King on Saturday 22nd November at Our Lady of Victories Church, Kensington.
The Church has a beautiful, spacious acoustic which suited our singers' voices perfectly. The effect was of ethereal voices floating from the choir loft behind the congregation. The Headteacher, Mrs Raffray, called the Mass 'breathtaking' and parents and staff present were equally captivated.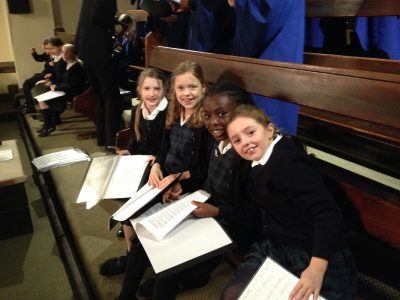 Highlights from the evening included a spirited singing of Purcell's 'Sound the Trumpet' at the Offertory and Rutter's 'Gaelic Blessing' after the dismissal, as well as plainsong settings of the ordinary.
As always, Mr Maryniak expertly directed the Chapel Singers and Mr Martin accompanied the Chapel Singers by playing the organ.
The next event for the Chapel Singers will be our Carol Service on Tuesday 9th December at 7.45 pm at Ealing Abbey, an event not to be missed and to which we are all looking forward.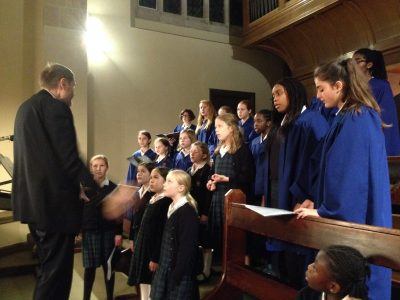 Categories:
Priory Post