HeForShe Day
St Augustine's celebrates gender equality
Following on from the Priory Post article on HeForShe in October by Helena Merron, Upper V Alpha, and at her suggestion, St Augustine's Priory celebrated HeForShe and gender equality with a themed day today (20th November).
'Sixth Formers do HeForShe'
We invited all the Seniors and Staff to dress as the gender they are not. Girls entered into this with gusto as did many staff.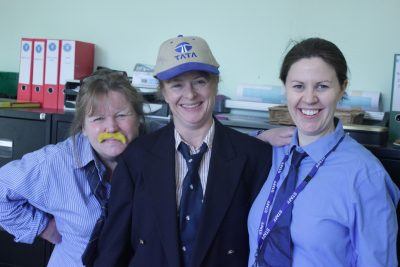 Mrs Sumpter, Mrs Donovan and Ms Dolan enter into the spirit of HeForShe
Gender equality is a worldwide issue. HeForShe says 'Now it's time to unify our efforts. HeForShe is a solidarity movement for gender equality that brings together one half of humanity in support of the other half of humanity, for the benefit of all.' It goes on to say 'Gender equality is not only a women's issue, it is a human rights issue'.
Mrs Macallister enjoys the day
Discrimination against women exists worldwide whether in education, economics, health, or in violence against women. (International Day to End Violence against Women is on 25th November).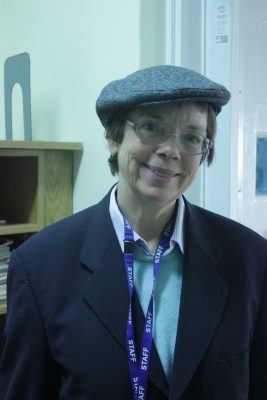 Dr Gill in suitable apparel
Spread the word – visit the HeForShe website for further information at: http://www.heforshe.org/ or email at heforshe@unwomen.org, and see the UN website at http://www.unwomen.org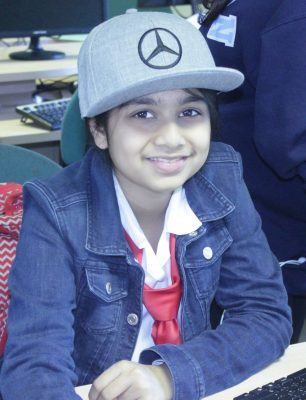 Categories:
Priory Post