ART EXHIBITION – UPDATE
Society of Heads Schools' Exhibition
Thaxted Guildhall has been a hive of activity today as our Head of Art, Ms McTaggart, together with Mrs Cox and Mr Raffray have been preparing our exhibits at the Art Exhibition showcasing work by students from schools who are members of the Society of Heads.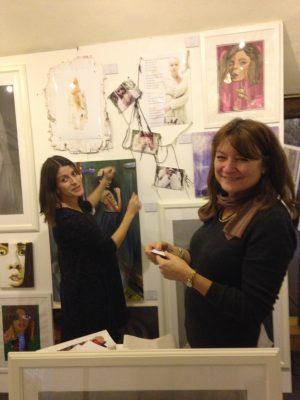 Ms McTaggart and Mrs Cox working on the exhibition
We are delighted to be participating in this exhibition which is a wonderful opportunity for our GCSE and A Level girls' work to be showcased.
The exhibition runs from 15th – 21st November 2014. Opening times: Saturday and Sunday, 11.00 a.m. until 5.00 p.m. and weekdays from 2.00 p.m. until 5.00 p.m. Thaxted Guildhall is at 34 Town Street, Thaxted CM6 2LA.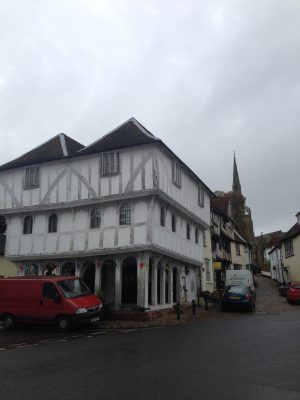 Thaxted Guildhall
If you have the opportunity to visit you will certainly enjoy the work displayed from St Augustine's Priory and from all the other school involved.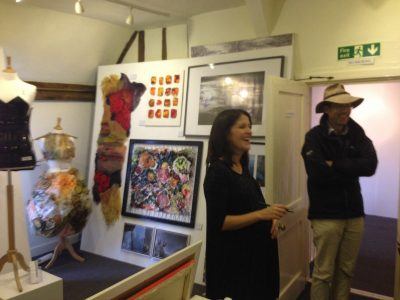 Ms McTaggart and Mr Raffray consider their work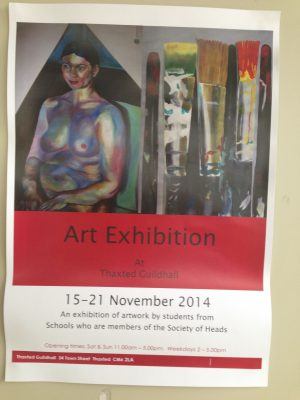 Categories:
Priory Post