Mich.14
OPEN DAY
We all enjoy a wonderful day
On Saturday 11th October we held an Open Day at St Augustine's Priory. Prospective parents were invited to attend either a morning or an afternoon session with each session beginning with everyone gathering in the Chapel to a musical accompaniment performed by our pupils. After this, our Headteacher, Mrs Raffray, welcomed our guests and this was followed by short introductions from Caitlin Tipping (the Head Girl), Mr Murphy (Director of Sixth Form), Mrs McDermott (Head of Religious Studies and Faith Life) and Mrs Clarke (Director of Operations). Sixth Former Ridhi Thukral also performed her Foyle's Young Poets of the Year Award commended poem, 'The Patron Saint of GCSEs'.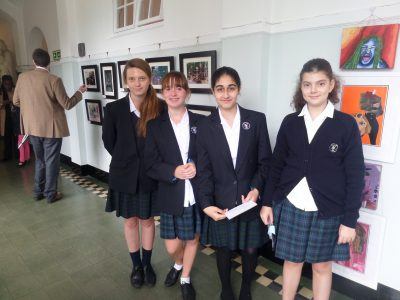 Following this, all parents and children were given a tour of the school by pupils and staff. Many activities had been arranged by the teachers and each subject area contained something to enlighten and entertain the children. For example, in Classics and Maths there were quizzes, English invited everyone to become a detective, Drama students performed scenes from 'The House of Bernarda Alba' and Art involved all visitors in some hands-on artwork involving mono-printing and clay modelling. While the children were sampling each subject their parents were able to talk to the subject teachers and their student assistants and ask about the curriculum and how it is delivered.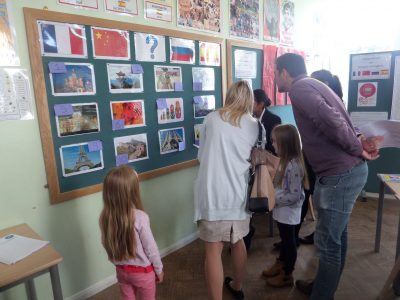 The grounds were not forgotten as our P.E. Department was active in sporting competition throughout the day and many of our visitors enjoyed visiting the chickens and clambering all over the galleon in the Prep Meadow.
On leaving, each of our (smaller) guests was given a biscuit in the shape of a hippopotamus and a small cuddly hippo – both gifts a tribute to our patron saint, St Augustine of Hippo!
St Augustine's Priory loved hosting everyone who visited on Saturday. Our pupils made everyone welcome and they were wonderful as assistants in the subject areas and presented the school at its best in their role as guides. The curriculum is full of fascinating subjects and our staff certainly ensured that their enthusiasm for their subject area shone through!
The pictures here will give you a small taste of our Open Day…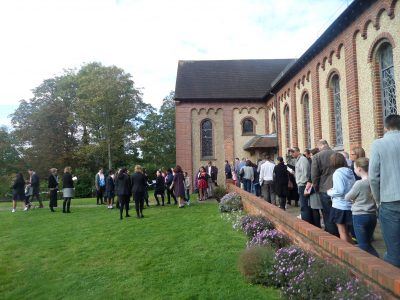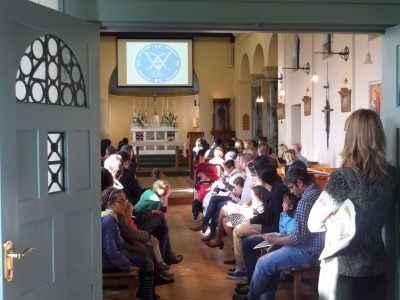 Categories:
Priory Post