Mich. 14
Summer Holiday Postcard Competition
The Art Department ran a competition for Key Stage 3 students over the summer holidays. Students were invited to make an original and handmade postcard which could then be posted back to the school in time for the new term.
A successful postcard should be well designed, creative and show a skilful useful of materials. The Art Department was pleased with some of the imaginative responses to the competition and we would like to congratulate the following three students in particular on their winning postcards; Bethany Pullen, Melay Sebehatu and Zoe Mills all in Lower IVA.
Melay Sebehatu created a serene poolside scene using colouring pencils, which we felt was reminiscent of the artist David Hockney's work.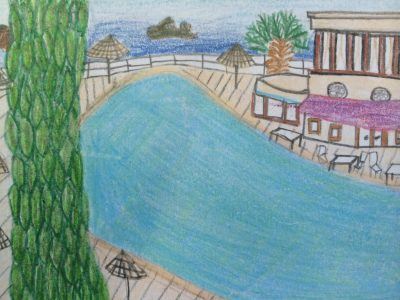 Bethany Pullen used a combination of collage, felt pens and colouring pencils to create this atmospheric mountain landscape.
Zoe Mills used the colour rendering technique successfully in this colourful parrot drawing.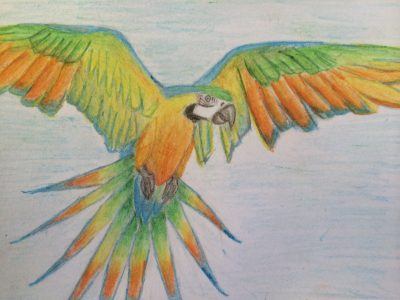 Well done to all students who entered!
Categories:
Priory Post