Lower V
Lower V (Year 10) at St Augustine's Priory marks the girls' entry into Key Stage 4 as they commence their GCSE courses. This is a year in which teachers who value well-being and the individual progress of each girl are relentless in their pursuit of academic excellence. Their goal is life-long success for each girl and they set the pace of energy and dynamism within which the girls flourish.
The girls sit formal examinations in all their GCSE subjects in June, but are also regularly assessed throughout the year.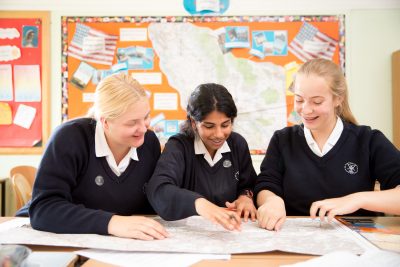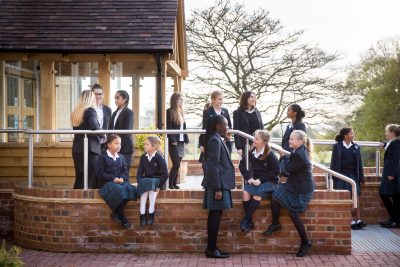 The following events are organised during Lower V:
RE Retreat – Living Life to the Full (Summer Term)
This retreat is organised in conjunction with the RE department as part of the PSHE programme for the girls in Lower V at the end of the Michaelmas term. The day is designed to provide a much needed break from the challenges of starting GCSEs and bring the girls back to their childhoods. The girls plan and deliver their own liturgy in the Chapel, followed by various activities on the grounds.
Sixth Form Open Evening (Michaelmas Term) & Moving up (Summer Term)
Girls attend the Sixth Form Open Evening to find out more about moving up to life in our vibrant Sixth Form.
Moving up is an event which takes place in the Summer Term, designed to give the girls a taste of our very strong Sixth Form before they move into Upper V. As part of this event the girls meet teachers of subjects offered at A level, as well as spending time in the Sixth Form common room and speaking to current students.
Relevant Articles
Lower V: an exchange visit to remember