Prep II
Prep II builds on the sound foundation laid in the Early Years and introduces the children to the National Curriculum using a wide range of different approaches and experiences to bring the learning to life.
These include learning through stories and artefacts, such as learning about toys from the past by setting up our own museum with real toys. It also means learning through hands on experience, like the way we tracking the progress of the seasons through exploring the plants and animals in the school grounds. And learning from others with visitors and exciting trips that set the learning in real and meaningful contexts.
All this is underpinned by high quality Maths, English and Phonics lessons following a structured and rich curriculum that ensure that children continue to build their core skills and understanding.
Our 2020 Whole School Open Morning will be a 'virtual' event this year due to the current restrictions on large gatherings.  The Open Morning will start at 10am on Saturday 26th September.  You will be able to join live Zoom meetings with Senior Staff.  In order to join the Virtual Open Morning, please register now to attend.
We hold 'School in Action' mornings for Nursery and Preps (Reception-Year 2) where parents are able to learn about our Outstanding (ISI rated) EYFS department.  There will be a School in Action Morning on Wednesday 14th October 2020.  Numbers will be limited due to restrictions on gatherings of of people so please register now to attend. Guided tours of the school and grounds are  conducted following the presentation and you will have the opportunity to speak to the Registrar and Admissions Team following the tours.
In Prep II there is a strong emphasis on reading and developing a love of books and stories. Children benefit from regular one to one reading practice following a clear and structured reading program and listen to wide range of stories from modern and traditional authors.
Mrs C Costello (B.Ed Hons)
Mrs Costello is the Prep II Form Teacher. She is also Junior PSHE Coordinator for the Preps and Juniors. She joined St Augustine's Priory in September 2007. She is particularly interested in the holistic development of each child and believes that a positive self-esteem, good health and spirituality are important factors that enable children to develop their full potential.  Her favourite thing about working here is 'being able to teach such enthusiastic and creative girls in our wonderful school environment.'
Miss L Halton ( NNEB )
Miss Halton is the teaching assistant for Prep II. Since qualifying as a Nursery Nurse (NNEB) in 1978, she has worked extensively with children within education and childcare settings. She came to work at St Augustine's in September 2002 and has worked mainly in KS1. 'I enjoy all aspects of my role as a Teaching Assistant.'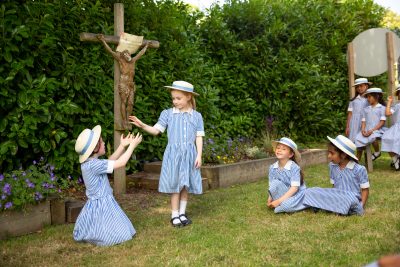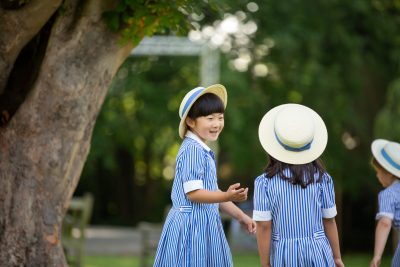 Relevant Articles