Upper II
The girls in Upper II (Year 6) have reached the top of the Junior School.  It is a transition year to the Senior School and as an all-through school, girls are encouraged to consolidate the skills they have gained thus far and then look beyond the life of Junior School, aspiring toward the opportunities that the Senior School presents.
By now, the girls are familiar with the  subject specialists who they will encounter in the Senior School, making their step into the next stage of their school journey seamless.  Girls are supported to develop, question and observe their own faith in all aspects of their education and foster an essence of tolerance and charity. Learning styles are more senior and the girls develop resilience, self-reliance and intellectual curiosity whilst being expected to demonstrate independence, a sense of responsibility, initiative and organisational skills.
Previously, the Form Teacher would cover most of their subjects and teach the girls for the majority of the time.  However, in Upper II this changes – their form teacher will teach them for at least one of their subjects and acts as a strong pastoral link to each girl.  Therefore, the relationship is all the more important between the girls and their form teacher, in a fine balance between nurture and autonomy.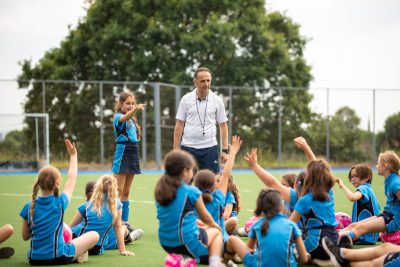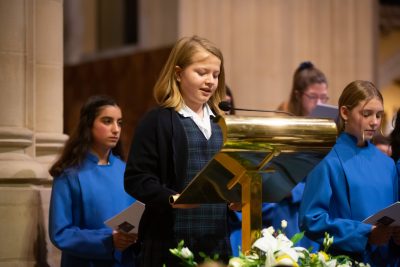 Every girl is given a position of responsibility, covering all areas of school life, for which they apply.  This role of responsibility equips each girl with vital skills that will facilitate development of the individual, as well as leadership among her peers in areas where they excel personally.  All roles are designed to improve self-assurance and resourcefulness, providing role models for students in the Junior school.
Increased maturity affords greater accountability and this extends to trips abroad including, those which support their language development.  The trip to France also enriches their understanding of the History curriculum while the ski trip gives them an opportunity of participating in a further sport, with the support of their friends.
Two formal assessments during the year help pupils to develop their planning and study skills, revision abilities and target setting.  Girls are required to take a stronger lead in their learning and progress in preparation for Senior School.
Relevant Articles