Upper I
Upper I (Year 4)  is an exciting year, full of many engaging and challenging learning experiences. The girls become increasingly independent, demonstrating more initiative and organisational skills as an important transitional step into Upper Key Stage 2.
Upper I is a transformative year in which girls develop in a number of ways. We know how girls learn best so we are uniquely equipped to guide them.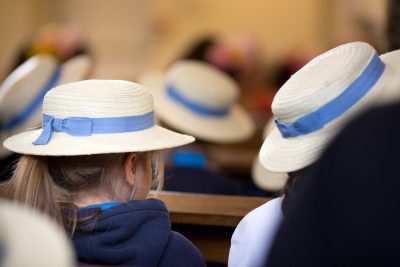 Emotionally this is an important year, in which their personalities are growing and their emotional intelligence is developing. At St Augustine's, girls learn how to channel their energies productively. Every member of the community supports the girls as they build resilience and courage to manage these changes.
Academically, this is a year in which they make extraordinary strides. Upper I is where the academic stretch gains momentum and girls continue to benefit from being part of an all-through school. They take their Science lessons in the senior Science Block and they also use the senior Drama facilities.
Relevant Articles
Upper I explores Treasure Island