The return of the Escape Room!
Our Head of IT, Mr Dellow, reports on the welcome return of the St Augustine's Priory Escape Room! This fiendish challenge has been open since 28th June and has operated from 8.30am until the end of the school day. It finishes today and has been a tremendous success.
'After a year or two of cancellations, our escape room finally re-launched this summer. The Great Escape is a World War II themed escape room which takes place in the school cellar. Our site staff have created four separate rooms and we have filled them with puzzles, boxes, chains, locks, clues and lots of authentic WWII memorabilia.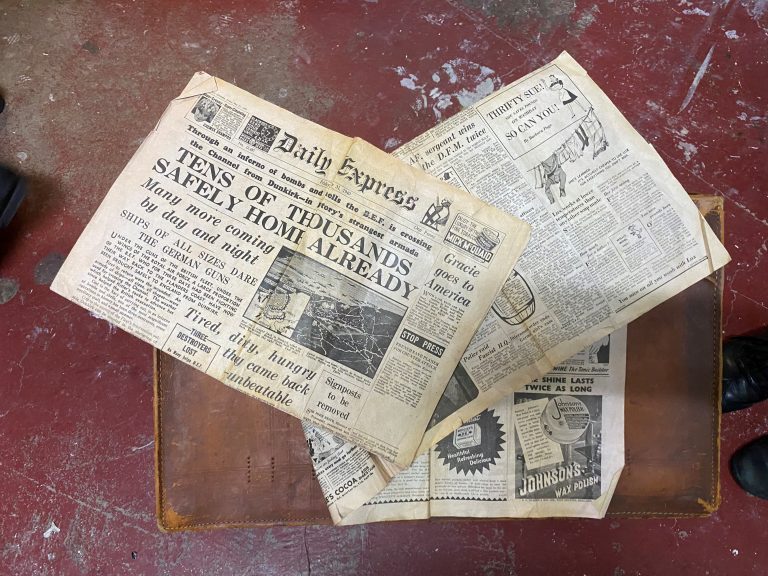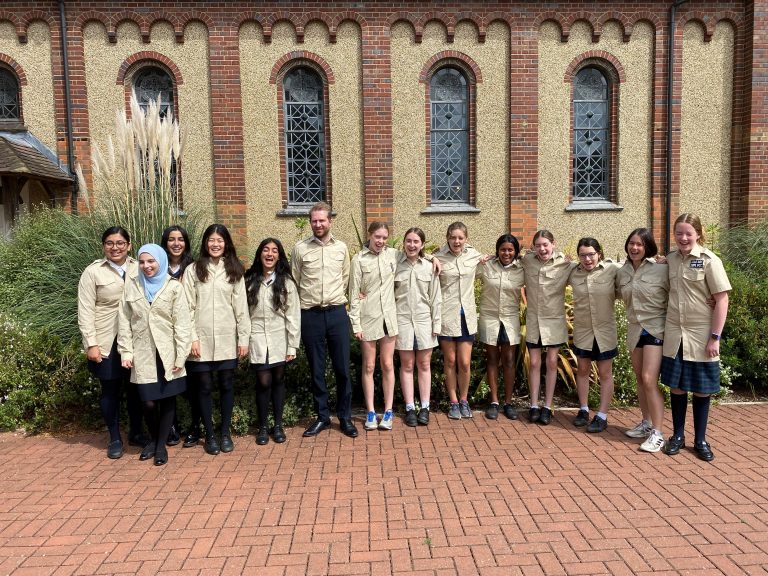 The process started a few months back with students applying to become part of the staff team. This team worked together in all manner of tasks including designing logos, painting walls and staffing each team entry. Our staff team have become experts in briefing teams upon entry, resetting the room and dealing with missing padlocks and a whole host of other real world problems. They have worked so hard to produce an experience that is worthy of a paid escape room.'
To support this here is a quote from our Maths teacher, Mr Harnett, "I just wanted to say that today I, and several of my colleagues, took part and it was so impressive. We genuinely had a great time. Mr Dellow and his students have done a brilliant job in organising it. The puzzles were excellent (despite us not quite making it out). I've never done an escape room before and I would have paid to do one of that quality.".
Mr Dellow continues, 'I am so proud of what the students have achieved, they have taken real ownership of the whole event.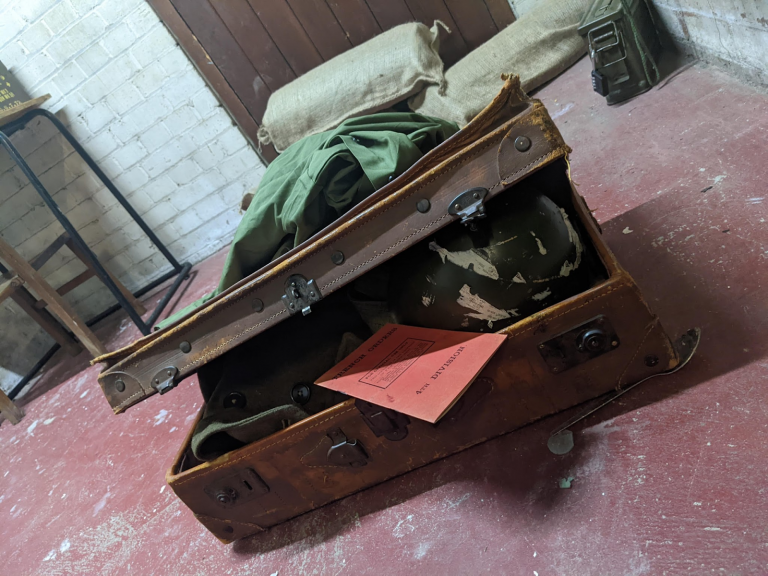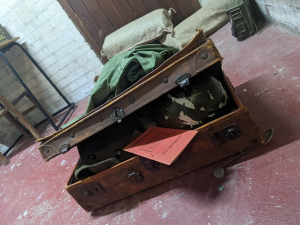 Upon entry, teams discover a mysterious trunk full of a soldier's uniform. The trunk contains a "Trench Orders" information booklet. Does this booklet contain some clues? Once the first puzzle is complete, teams work together to unlock ammo boxes, inspect typewriters, study solider ID cards and secret UV pen codes in order to make it to the final room. Here they find a complex world map made up of intricate travel routes, here is where they can gain the ultimate prize – the key to unlocking The Great Escape.
It is fair to say that we probably made the room a little too hard to escape from. As of writing, only one team has made it out in the allocated time. Nonetheless, we were asked to make it challenging and challenging it was. A truly unique experience that has been enjoyed by over 200 students and 20 staff members.
As I write this I'm sitting outside the room and, as it ends, a team exits saying "It's so hard…it's so much fun", the team then passes another team about to enter and states rather firmly "do not tell them anything!".
Watch this space for this time next year, the team are planning to create a Stranger Things themed room!'
Thank you to Mr Dellow and his amazing colleagues for creating such a stimulating, challenging and inspiring Escape Room!
Categories:
Junior
Priory Post
Senior
Sixth Form
Whole School