A journey through time.
Ms Trybuchowska, Head of History, tells us of Form III's recent visit to Hampton Court Palace:
'On 16th June, in the blazing sunshine, Form III jumped aboard two coaches and headed for Hampton Court Palace. They learnt from a guide (dressed in character as a lady-in-waiting from the Tudor era) about the religious roller coaster ride of the reigns of Henry VIII to that of Elizabeth I, with all the religious turmoil and tension that entailed. Whilst they learnt about this, they walked through the palace Clock Court, as well as the Great Hall (where Henry's courtiers and guests dined) and the 'haunted corridor' containing Henry's family portrait, a piece of fascinating propaganda portraying the impact of Henry's will on the nation.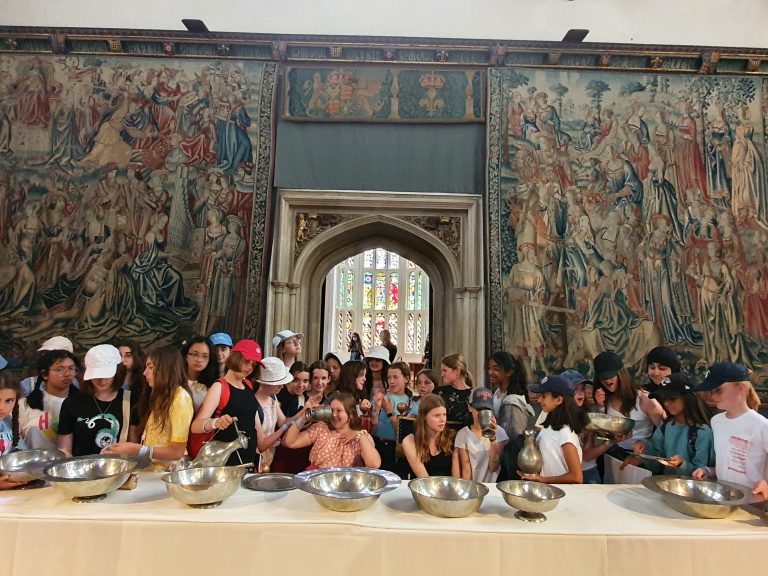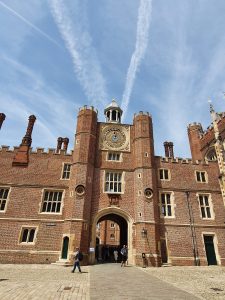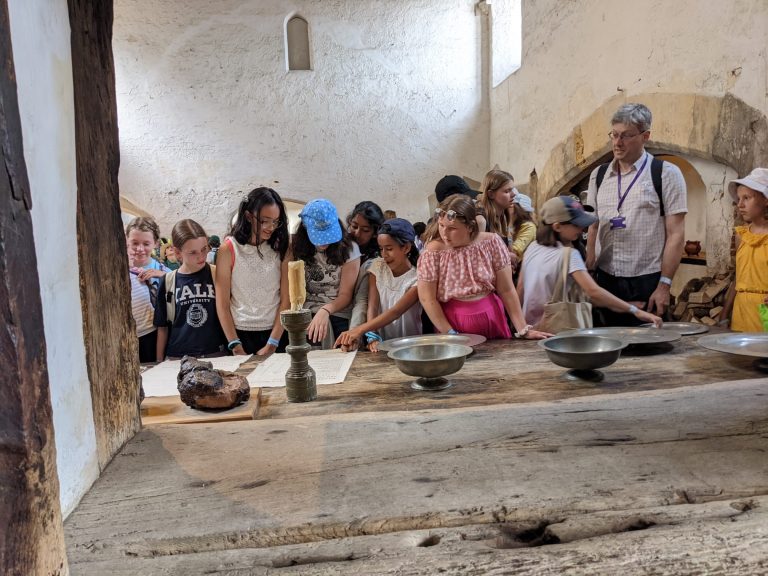 Whilst in the Great Hall the girls also used their observational skills to try to locate the entwined initials of Henry VIII and Anne Boleyn, as well as her family's falcon crest. They also took a closer look at the invaluable, richly embroidered 'Abraham' tapestries, depicting significant scenes from the Old Testament.
After also taking in the kitchens, in which food such as swan and porpoise had once been prepared for feasts, the girls took a welcome rest in the shade of the rose garden, re-charging their batteries before charging into the maze!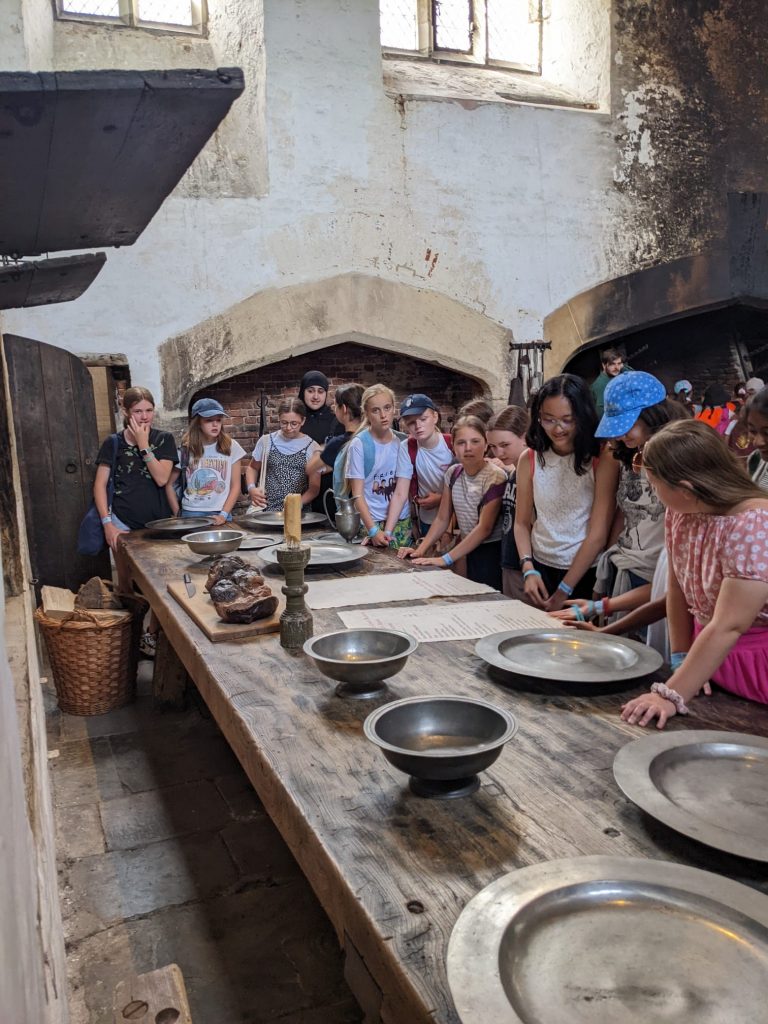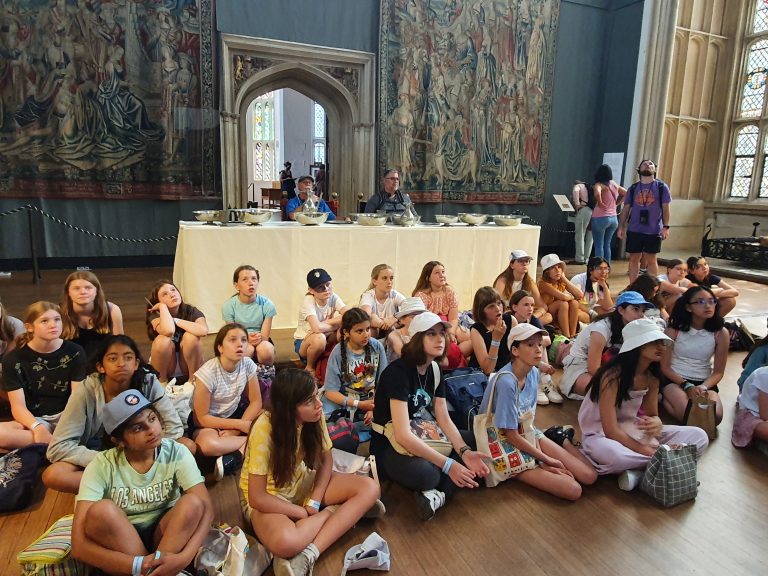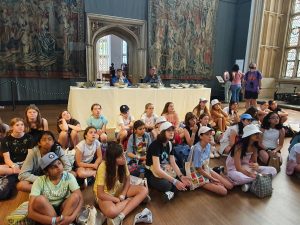 The girls' behaviour was exemplary, and so many of them engaged wonderfully with the activities and opportunities on offer. A grand day out was had by all. With thanks to all the staff who came to help and count heads all day!'
Categories:
Priory Post
Senior
Whole School