A superb production.
A Level Drama pupil and Scholar, Maggie, in Lower VI, here reviews 'Hamilton' the musical theatre production Lower VI went to see on Thursday 5th May.
'I went to see the Broadway production of Hamilton at the Victoria Palace theatre with Ms Brown on 5th May. I thought that actor and writer Lin-Manuel Miranda's storytelling of Alexander Hamilton, a founding father of America, was superb and would recommend everyone to see it.  The message to present all that is hopeful and possible in politics through the story of Alexander Hamilton was excellently communicated to me through the inclusion of themes such as history and legacy, forgiveness, running out of time and taking action versus waiting. These themes were highlighted in the opening as Hamilton entered with an impassioned tone of voice, lit in a golden spotlight proving his determination to succeed.
In his collaboration with the design team Thomas Kail, the director, produced an impressive visual impact. The scenic designer, David Korins, effectively communicated the building of a new America at the time of the American revolution through his striking set, which involved a double turntable that showed the motion of the storm that bought Hamilton from the Caribbean, as well as the passage of time, and the political and scandalous stir caused by Hamilton; a second-level catwalk and scaffolding, which conveyed the revolutionaries building the foundations of a new society, and ropes that conveyed Hamilton's ship voyage.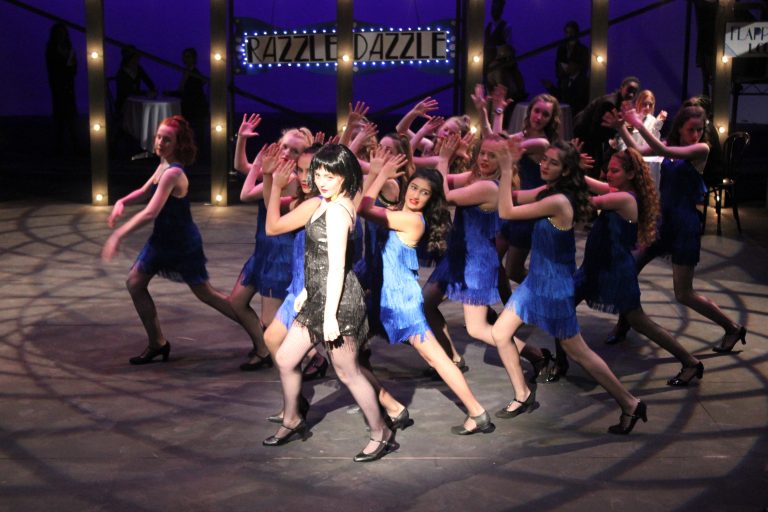 Scene from school production of 'Chicago', April 2019
The costume designer, Paul Tazewell, presented historical context from the eighteenth century using traditional hoop skirts and breeches.  However, from the neckline up make-up and hairstyles were contemporary, to reach a young audience. Choreographer Andy Blankenbuehler's use of innovative fast-paced and punchy hip-hop dance styles blended with some traditional Fosse dance styles rejuvenated musical theatre form along with Miranda's R&B and rap music and lyrics. Director Tomas Kail, along with the superb and diverse cast of the performers, helped to make this a spectacular show, worthy of its multi-award-winning status, managing to reach the modern-day audience by relating to all cultures, classes, and genders, despite being a period piece.'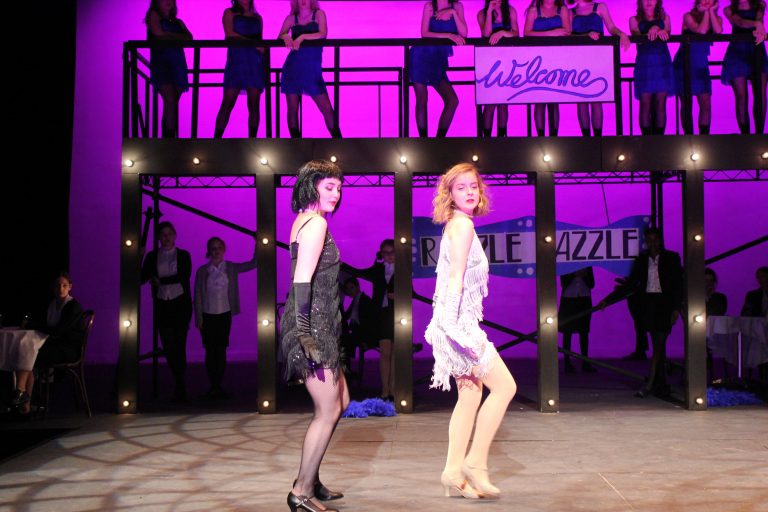 Scene from school production of 'Chicago', April 2019
Categories:
Priory Post
Sixth Form
Whole School