A Festival of Music.
The St Augustine's Priory Spring Concert took place on Thursday 31st March and featured our musical ensembles and soloists playing a varied selection of music in front of an appreciative audience of parents. This was a truly joyous celebration of music from many periods and styles.
The concert began with Lower I treating us to a rendition of 'One and a Million' and was followed by the Senior Strings playing 'Posodobre', a traditional Spanish piece followed by 'Streamers' by Peter Maxwell-Davies which evokes the shimmering qualities of the Northern Lights.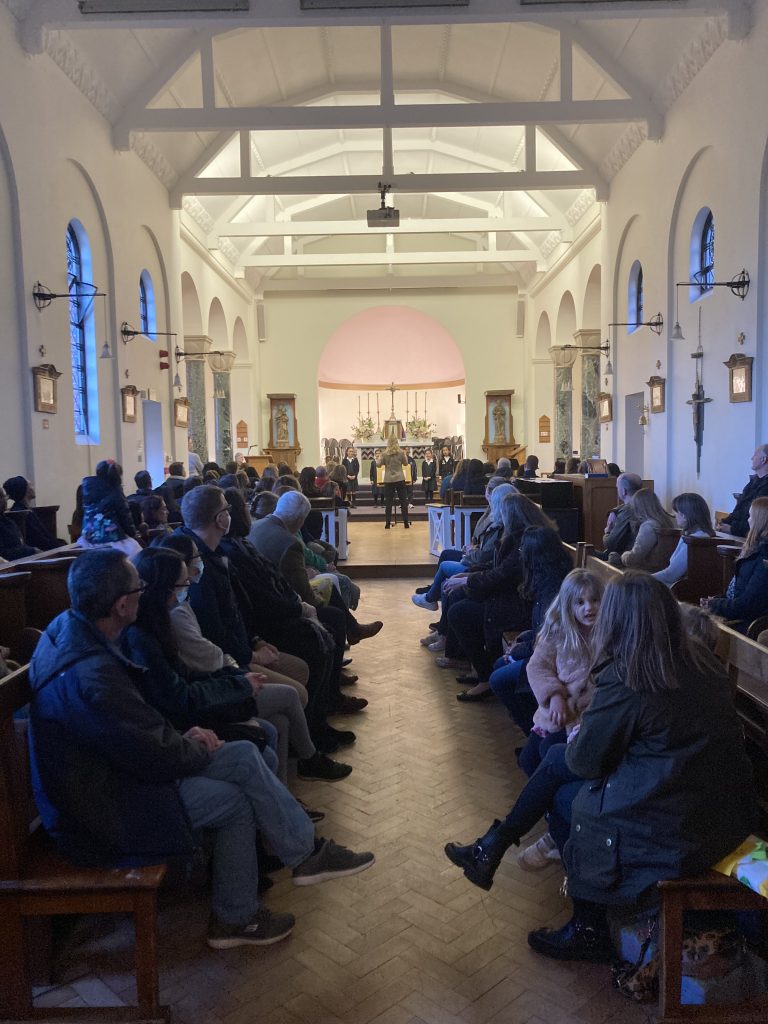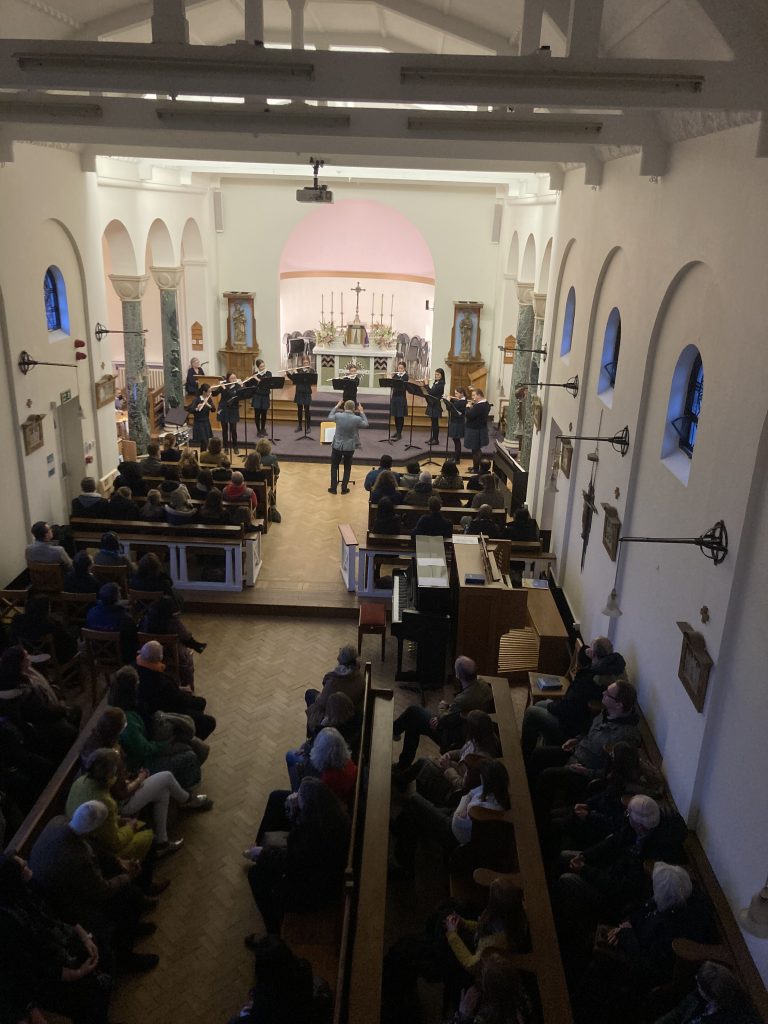 Enya and Niamh then entertained us with 'The Joker and the Queen' by Ed Sheeran on violin and harp and Claudia followed this with a beautiful rendition of 'The Flower Duet' from the opera Lakmé, by Delibes.
The Senior Flutes played 'Lascia ch'io pianga' from Rinaldo, by Handel and followed this with a complete contrast, 'You've Got to Pick a Picket or Two' from Oliver by Lionel Bart! The String Quartet gave us Pachelbel's 'Canon' and this was again followed by a contrasting piece, 'Eleanor Rigby' by The Beatles.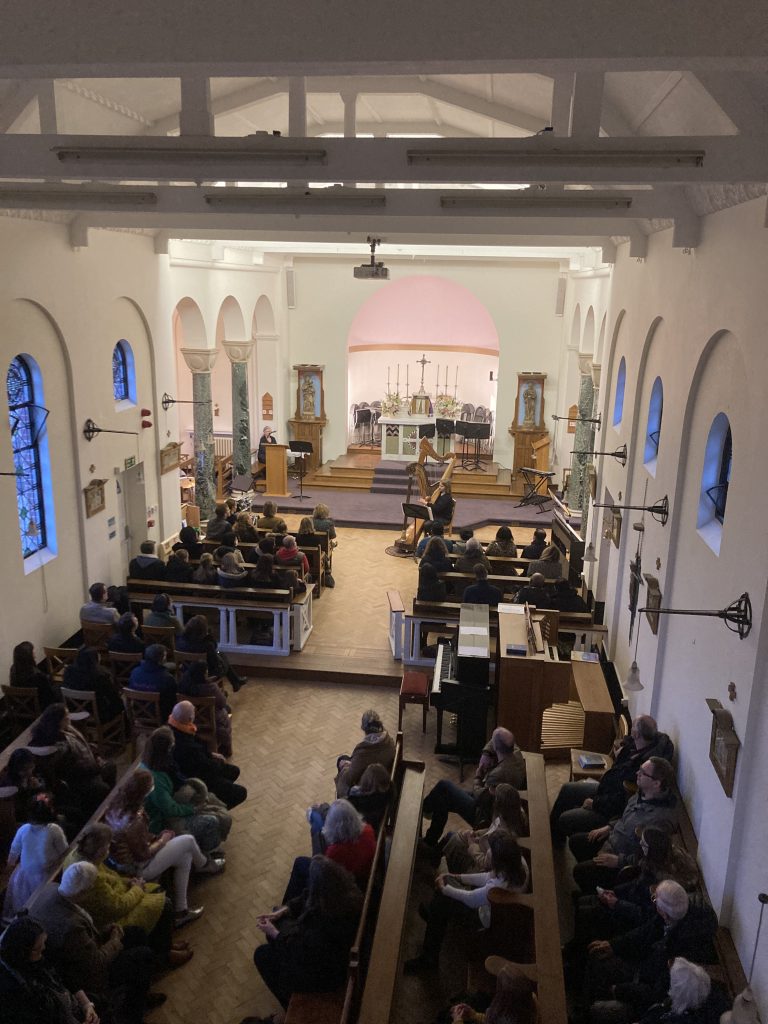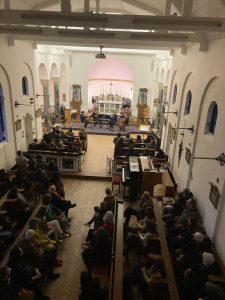 The Junior Ensemble then went into dance mode with a 'Tango' and a 'Cha-cha-cha' and were followed by the Junior Strings with 'Going for Gold' and 'Pony Ride'. The Junior Flutes then played a British classic, 'Daisy, Daisy'.
The Baroque Ensemble, comprising Daisy, Carlotta and Isabel, recently performed to a standing ovation at the Society of Heads Conference. We were delighted that they were at the Spring Concert performing Handel's 'Largo', from the Trio Sonata in G minor and the 'Allegro' by Telemann, from the Trio Sonata in G.
The Chamber Choir then performed 'Ave Verum Corpus' – 'Hail, true Body', by Elgar and the choir was conducted by Carlotta who had just performed in the Baroque Ensemble. They followed this by 'Steal Away to Jesus', a traditional spiritual.
The Senior Orchestra then went for a complete change of pace by playing 'The Avengers' by Alan Silvestri, the film score for the Marvel Studios film, released in May 2012.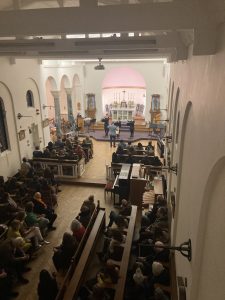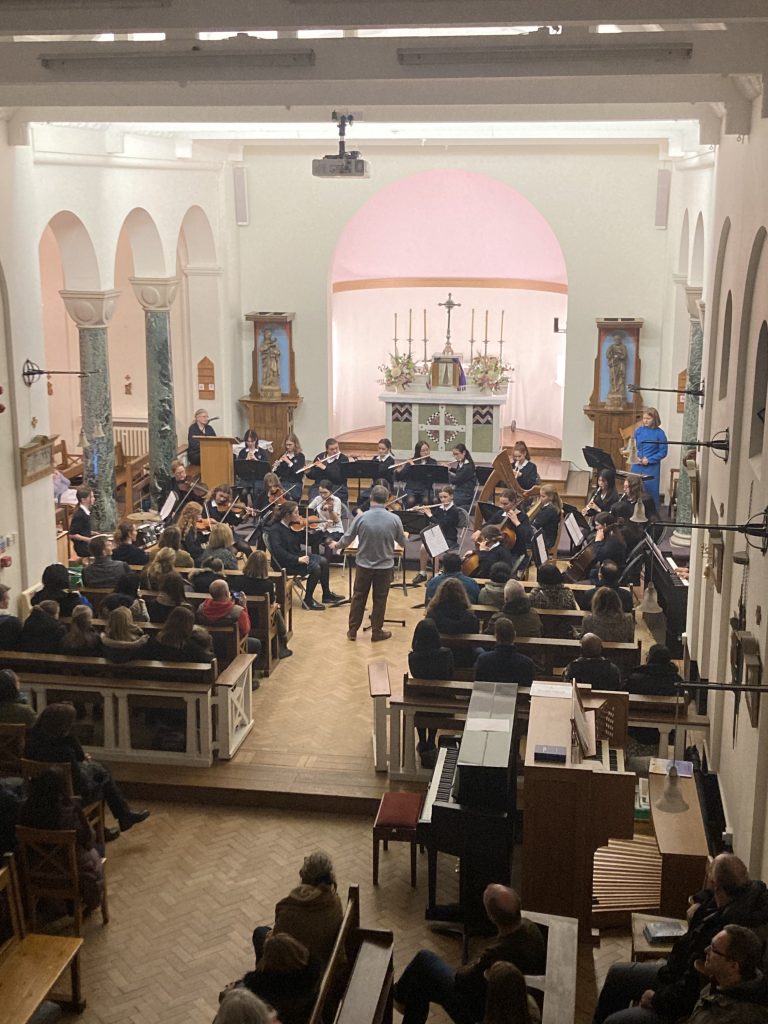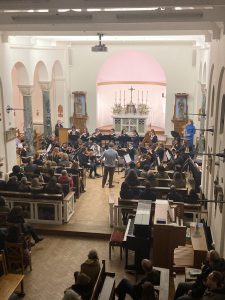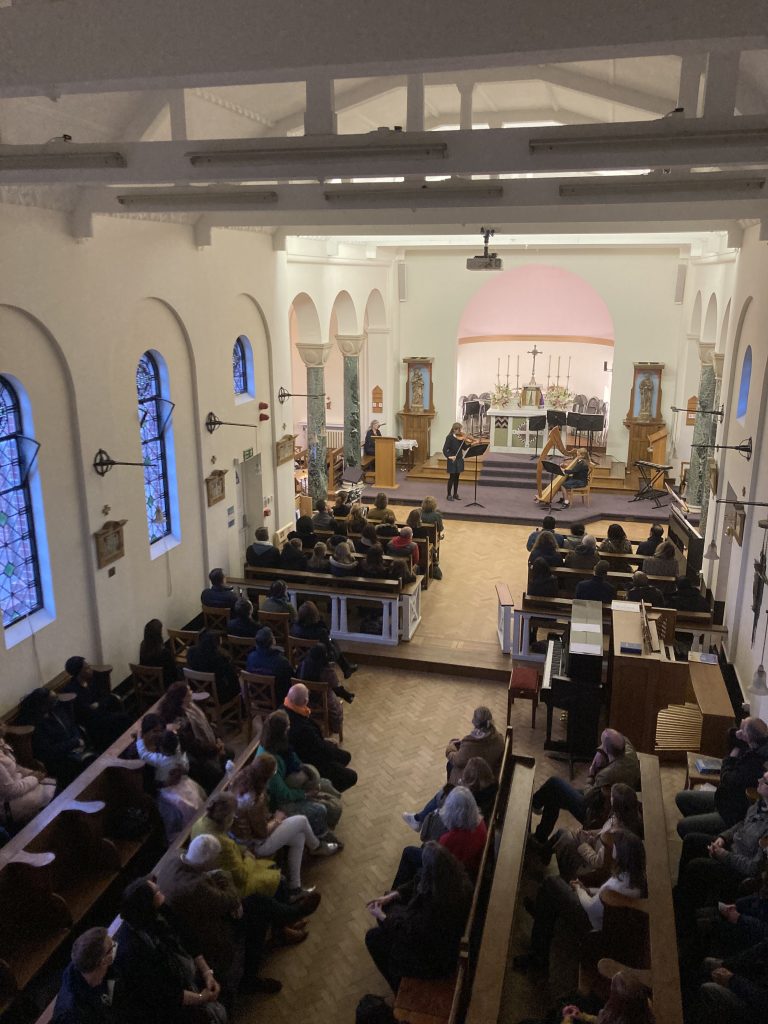 There was a most moving finale to the Concert when the Senior Orchestra performed 'Hallelujah' by Leonard Cohen. Its lyrics abound with metaphors on religion, love and life. But the last two lines seem fitting for a concert that was performed in our Chapel:
'I'll stand right here before the Lord of song
With nothing, nothing on my tongue but Hallelujah.'
The Spring Concert was a very moving and beautifully performed event, and congratulations must go to all the singers and musicians who took part. Congratulations also, of course, to Dr Higgins, Director of Music, and all the Music Department Staff, who guided, encouraged and supported all the performers to realise a very special evening for us all.
Categories:
Faith Life
Junior
Priory Post
Senior
Sixth Form
Whole School