Movies and Magic.
Miss Daya reports on the exciting STEM Club which is inspiring Juniors to explore the world of science:
'This term we have launched a Junior STEM club. STEM stands for Science, Technology, Engineering and Maths and our sessions have incorporated skills from all these disciplines.
Our theme has been 'Movies and Magic' and our STEM club pupils have discovered that sometimes what looks like magic is actually Science! We have looked at magic and movie tricks for inspiration and tried to find out how these tricks can be recreated using the power of Science and technology.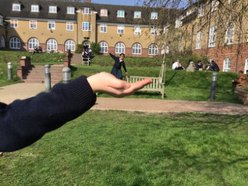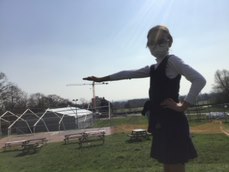 Here are some examples of the activities we have carried out this term:
Tractor beams are commonly found in sci-fi films such as 'Star Trek', 'Star Wars' and 'Transformers'. But could they work in real life? Can you make an object move without touching it or using a magnet? Our STEM club pupils harnessed the power of static electricity and through their experimentation and investigation they were able to move drinks cans, make plastic spin, and even bend a stream of water!
Filmmakers use an effect called 'forced perspective' to make actors on screen appear bigger or smaller than they really are, such as the hobbits in 'Lord of the Rings' or Hagrid in 'Harry Potter'. Do you have what it takes to be a filmmaker? Can you use forced perspective to make something look bigger or smaller than in real life? Our STEM club pupils took iPads into the school grounds to create some very entertaining forced perspective style pictures.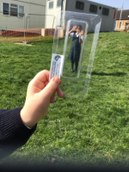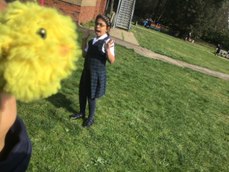 This is what some of the STEM club pupils had to say about the club:
"It is so fun and interesting to learn how things work." Ariana, Lower IIA.
"We are learning interesting things while having fun and trying new things. I love experiments!" Taiyo, Lower IIA.
"It makes me very curious about the world and its great for exploring and questioning." Ava, Lower IIA.'
Categories:
Junior
Priory Post
Whole School