A wonderful 'thank you'.
Hestia was one of the charities for which we raised funds at the 2021 Carol Service and, thanks to the generosity of our parents, we were able to send them £494.17.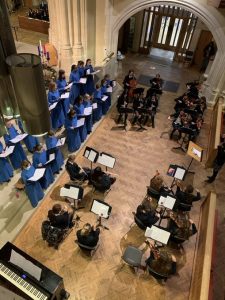 We were thrilled to receive a video from Hestia thanking us for our contribution which was played at the Senior Assembly today.
In an email, they said, 'Thank you and St Augustine's Priory School for the generous donation to Hestia's Journey to Refuge Winter Appeal! We have created a special thank you video to share with all who we were involved! Your donation to our Journey to Refuge appeal will help countless women and children fleeing domestic abuse. Last year, we supported 363, and that number continues to grow. Thank you so very much for your time, effort, and commitment, especially the choir and everyone who supported in helping us.'
Hestia began providing support to adults in crisis in 1970 after founder Jim Horne experienced street homelessness in London. He started a soup run for men and women living on the streets and worked with local authorities to provide accommodation. Within the year, over 800 people were provided with a safe space to sleep at night.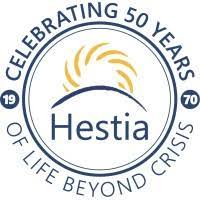 Since then, Hestia has grown to support more than 15,000 adults and children in crisis across London every year. They provide support for those experiencing domestic abuse, modern slavery and mental health needs. Hestia is one of the largest providers of domestic abuse refuges in London and South East and the main organisation supporting victims of modern slavery in the capital. More information on Hestia and their work can be found on their website at: https://www.hestia.org/
Categories:
Faith Life
Junior
Nursery
Prep
Priory Post
Senior
Sixth Form
Whole School